The daily price action chart of the Brent Crude Oil market has fired off a Bearish Engulfing Bar (BEEB) that is up at a swing high. Whilst this BEEB is a large trigger signal that is up at a high, it is also against the most recent strong momentum that has been higher after price recently broke out through a key resistance level on the daily chart.
If price can break lower and move back into the old resistance level on the back of this BEEB, this level may look to act as a price flip and a new support level for traders to look to trade with the strong momentum higher and from a strong daily level. If this bearish engulfing bar does push price back lower and it falls into the support level, any potential trades would need to be confirmed with high quality price action setups like the trigger signals taught in the Forex School Online Price Action Courses.
Traders looking to find the correct New York close 5 day charts that offer the Brent Crude Oil market to trade as well as a range of other markets such as the major stock indices on top of their Forex pairs, can check out my latest article on Recommended Forex Broker & Charts for Price Action Traders as both brokers recommended in that article for traders both inside and outside the US offer the Brent Crude market plus a wide variety of other markets to trade.
Brent Crude Oil Daily Chart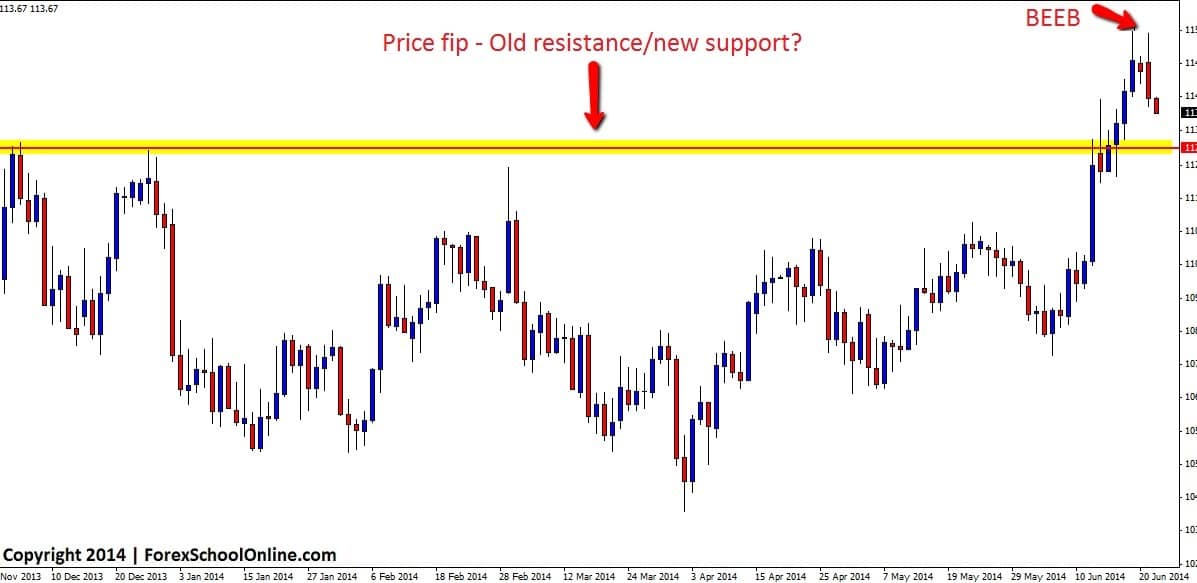 Related Forex Trading Articles & Videos