Price on the GBPAUD has shot lower and as I write this 'Charts in Focus' post for you, price is looking to try and break an intraday support level after firing off a 4 hour Bearish Engulfing Bar = BEEB.
This BEEB was a super obvious, large and clear cut reversal signal that formed up at the swing high on the 4 hour chart for price action traders to jump on and take advantage of. As the first chart below also shows; this level that the BEEB formed at was a major daily resistance level.
If you have read and followed the Ultimate Guide to Marking Price Action Support and Resistance Levels you will know that the best way to marking these levels for not only the speed during the week to cut out a lot of hours, but also the best way for hunting trades is to first mark up the major daily levels, and then and only then go hunting for intraday trade setups on the 8/4/2/1 hour time frames or smaller if price moves into one of our major levels like it did here.
Once price moved into the major daily resistance level where price had previously found old support and been an old 'price flip' support level, traders could have then been moving into their smaller intraday time frames, looking for price action trigger signals and to get short.
All the recent momentum on the daily chart had been strongly lower and looking to take a short trade from this level was getting short with the momentum lower and from a major daily price flip level.
NOTE: Do you have a normal everyday job you go off to? Do you still want to trade Forex successfully?
I have just written a new lesson about this very challenge and how having a daily job can be a real struggle to making successful trades. I discuss how to deal with this and strategies for this problem in the lesson;
Daily GBPAUD Chart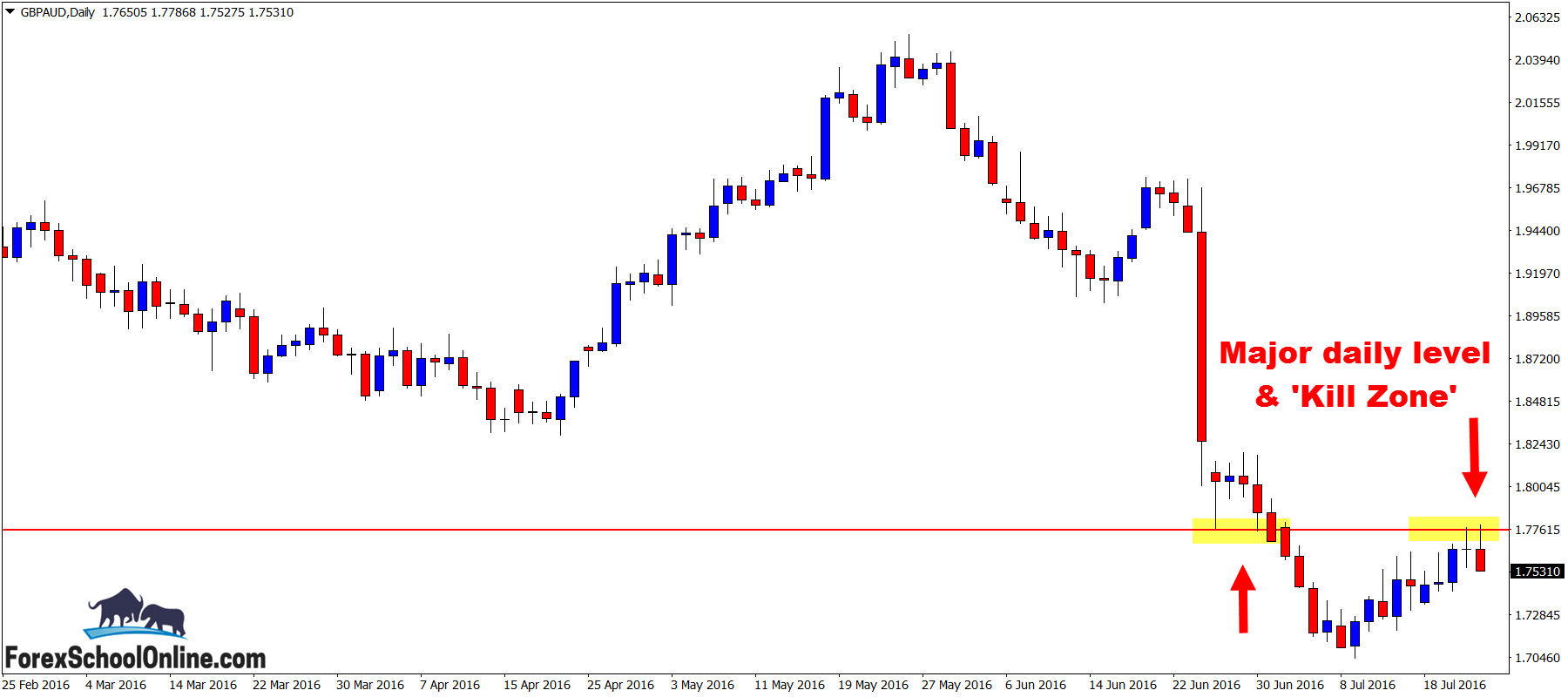 4 Hour GBPAUD Chart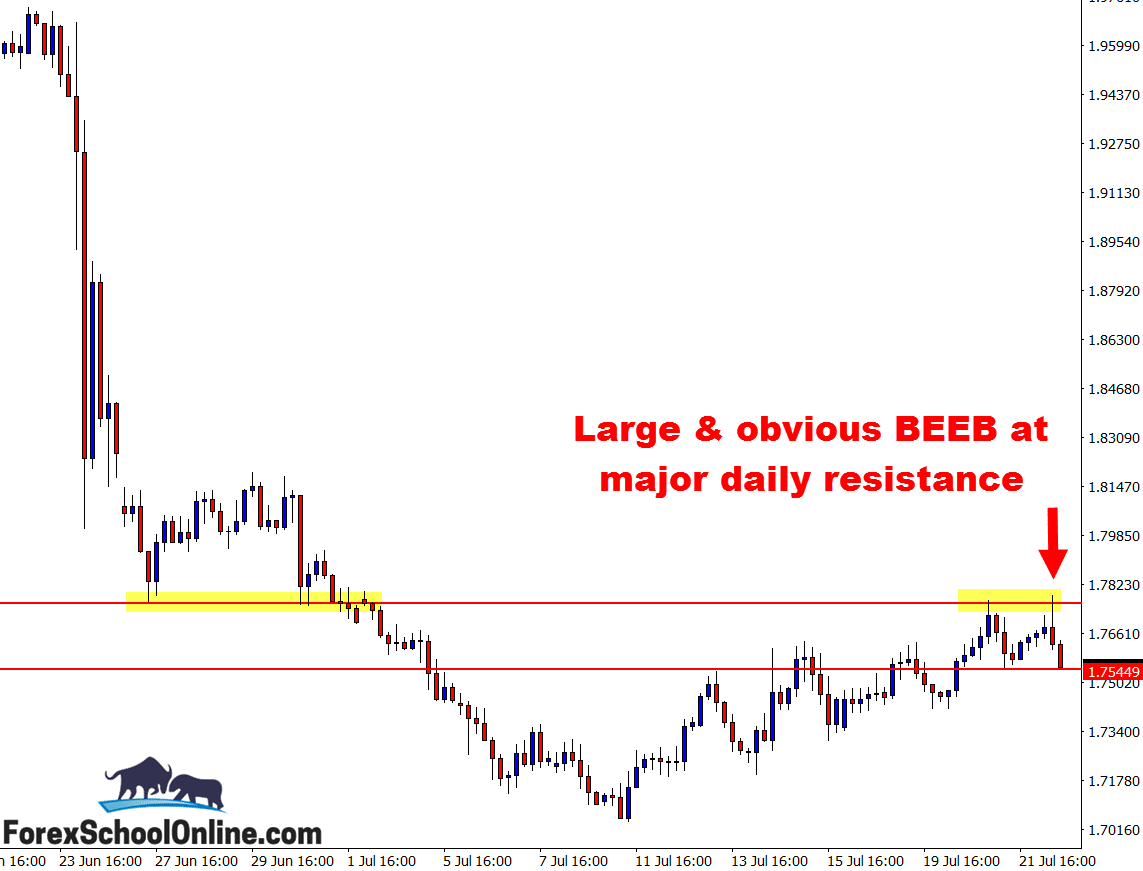 Related Forex Trading Education