Wow, oh wow – the market is on fire. Someone or something has lit a fire cracker underneath it, and then thrown fuel on it! From the major stock indices, such as the Germany 30, that are breaking out of long held ranging and consolidation phases with big breakouts to Forex pairs that are making huge pip moves like the EURUSD, it is awesome to see for us traders.
The Forex pair I am looking at today in the daily Forex commentary is the NZDCHF, and like a lot of the other Forex pairs, it has made a strong and aggressive breakout. After being contained and stuck below a major daily resistance level, price has now broken higher. The question is, can price remain and close above this level?
Just looking at the daily chart below will show you how important these major daily levels are, and just how big of a role they play. You only have to look at the last six days of price action on the daily chart to see how important this level is, and just how much price is respecting this level.
Price has tested this level and candle wicks have popped through, but price has not been able to close above the major level. This level is a major price flip level. Price has acted as both a major support, and resistance level.
Now, price has broken out higher and broken out strongly. It is key to look at the price action of the smaller time frames. When price breaks out, it almost always will pause or make a quick retrace back into the old price flip area and this is where SUPER high probability trade setups can be found. I discuss this in the lesson Trading the First Test of Support or Resistance Price Action Strategy.
When price breaks out either lower or in this case higher, then is your chance to start to hunt for a quick "Breakout & Re-test" trade, looking for price to make a re-test back into the old breakout support or resistance area.
The major daily area has been a proven key level, and when price makes that first test back, it is going to be the very best time to look for a trade because the chances are that is when the biggest amount of order flow will be sitting there.
In the second chart, you will see the 5 minute time frame. Whilst price on this occasion did not make a re-test back into the old breakout area, it does show how price broke, then paused, and continued. This is a super common and powerful market pattern, and something you can look for in your own trading.
Daily Chart – Daily Breakout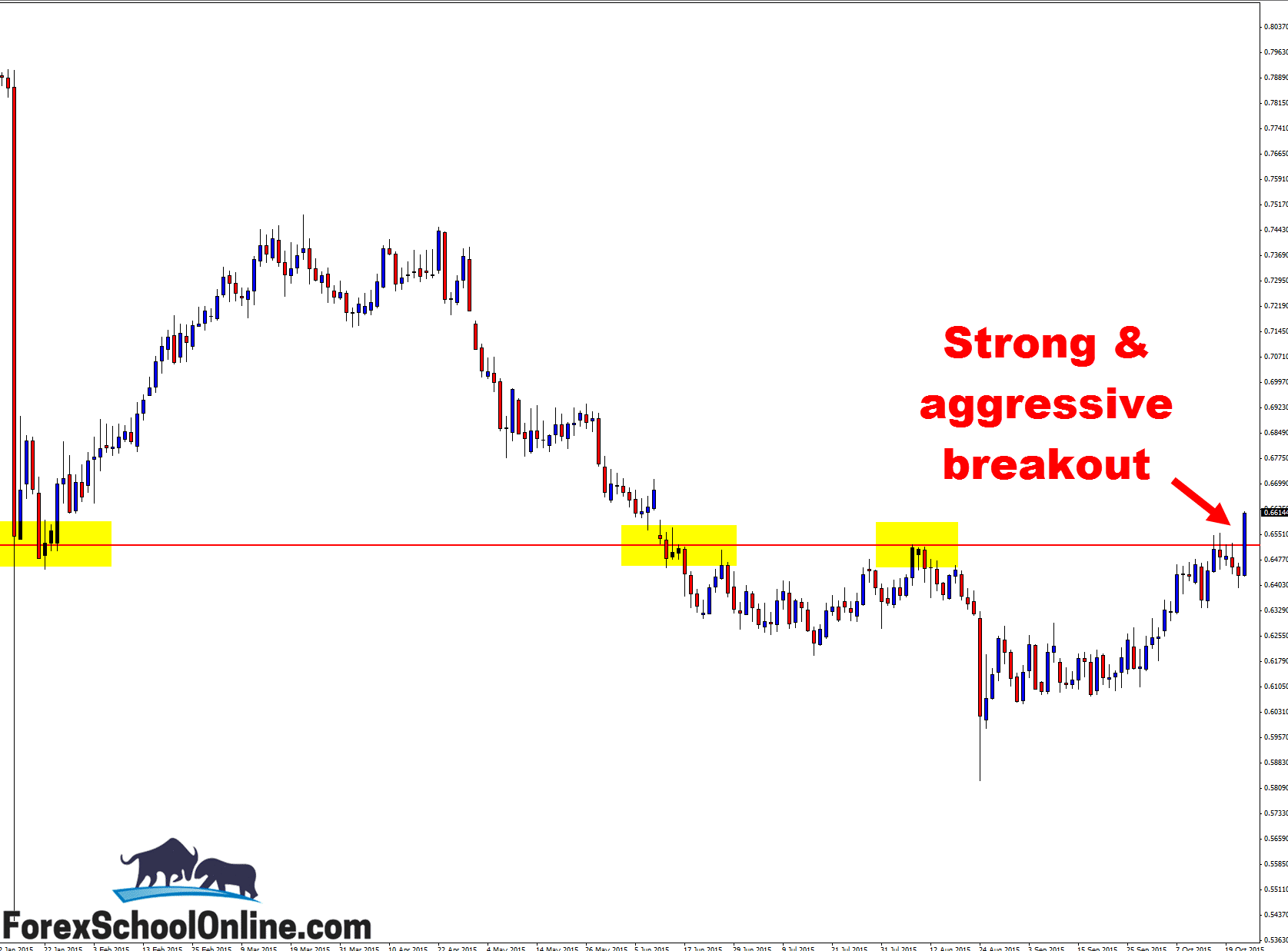 5 Minute Chart – Breakout, Pause, Continuation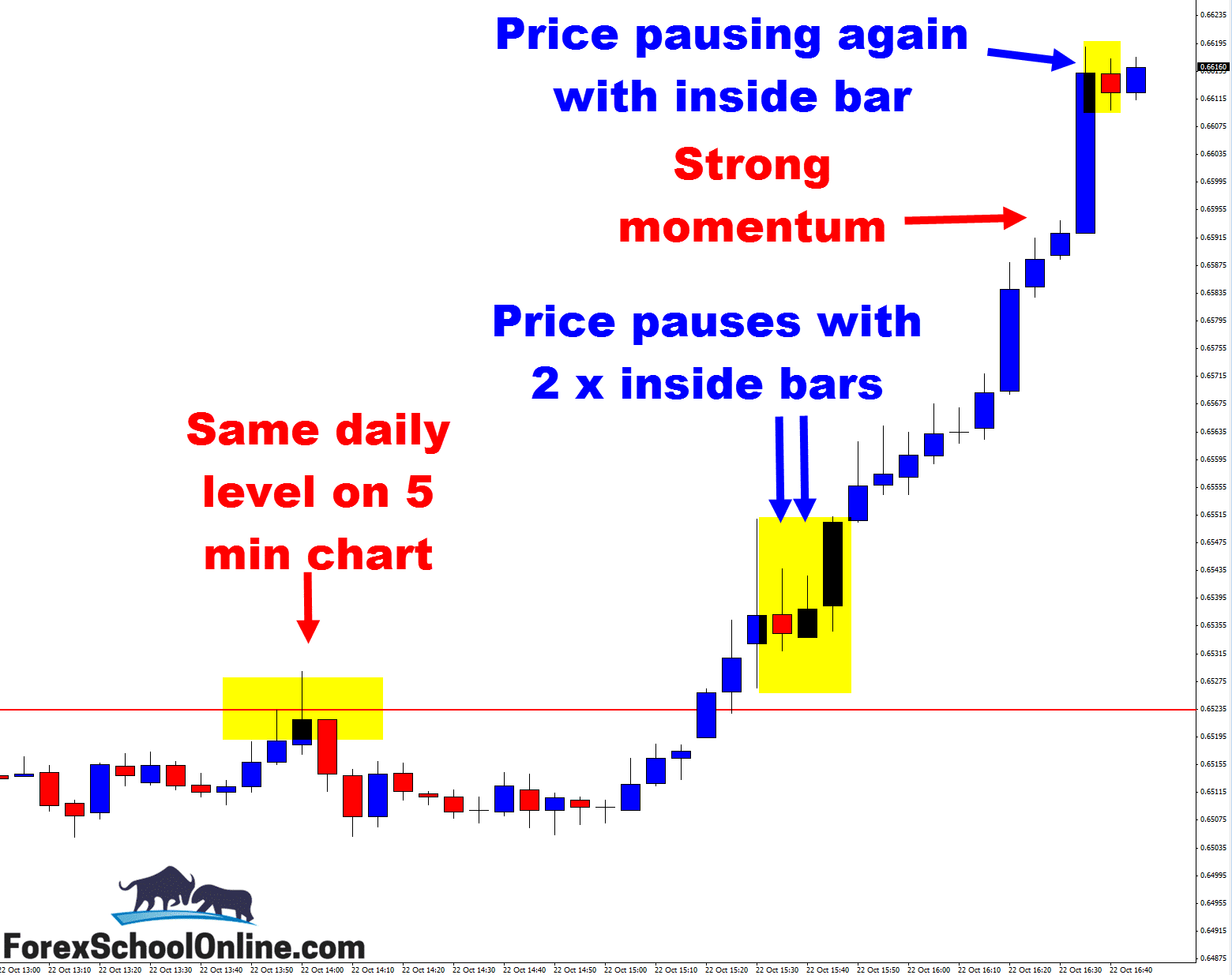 Related Forex Trading Education