Just over a week ago we saw a huge shock ripple through the market with the Swiss National Bank (SNB) making a huge decision to pull their base cap on the Euro. This immediately meant price on some CHF pairs smashed lower over 30% at some points in trading. I discussed this in depth in the blog post
What on Earth is Going on With the CHF? | 16th Jan 2015 | Daily Forex Trade Setups
The question traders are now asking is;
Is it okay to start looking to hunt trades on CHF pairs again or should I be waiting on the sidelines?
If we look at the price action and in particular the daily charts of CHFJPY or CADCHF we can see that they could be moving into major supply or demand areas. Whilst price has made that one huge move, price has since gone back to trading as per normal and if we look at the price action since that move we can see that price stalled or consolidated and is now looking to revert back into value.
If price does move into these major daily support or resistance areas it could provide for potential very solid opportunities to look for high probability reversal trades back inline with this large momentum. Price has had the huge explosion when the announcement come out from the SNB which caused traders to go crazy all at once. Price has since recovered to slowly now look to stall and possibly work it's way back into value. This is a super common market principle that I discuss in more detail here;
The Rules of How the Forex Market Moves
For any potential trades at these key levels, high probability reversal trigger signals such as the ones taught in the Forex School Online Courses would be needed for confirmation.
CHFJPY Daily Chart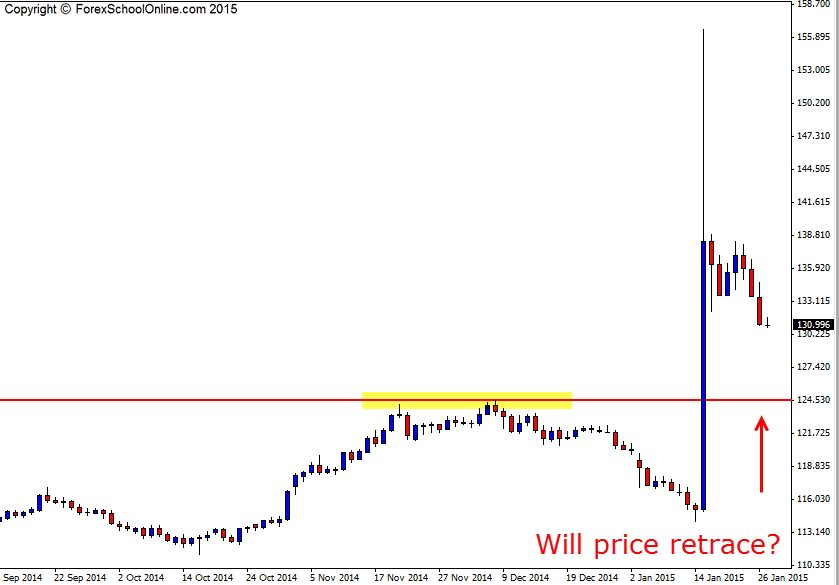 CADCHF Daily Chart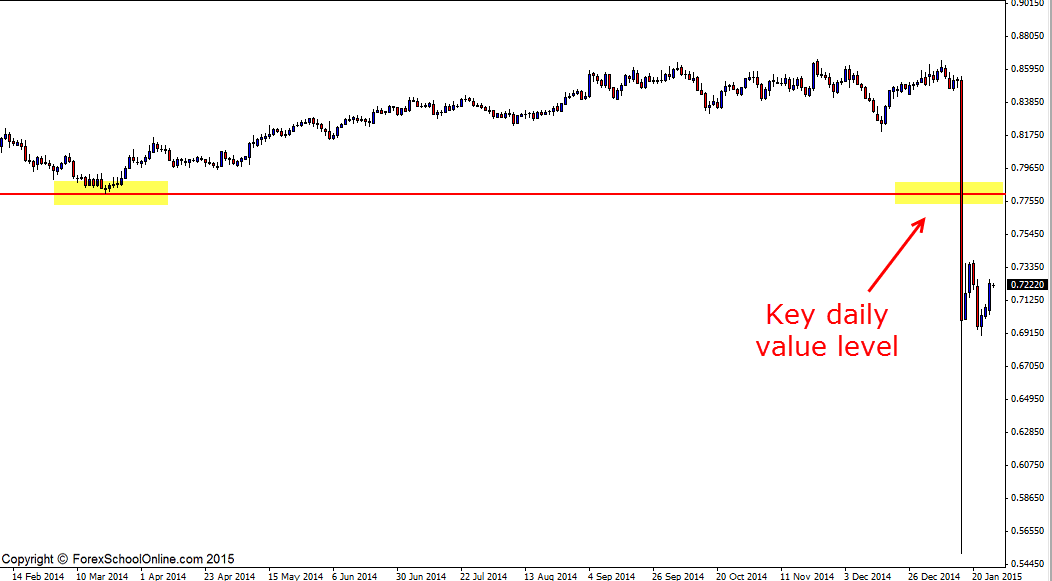 Related Forex Trading Education