The US tech 100 has yet again made a fresh new high for the year and whilst price is still a fair way off it's all time highs of the 2000's market bull run, it is in a strong trend higher and has been progressively moving higher with strength and higher highs and higher lows all year. Some other equity markets such as the Dow Jones this year have gone on to make new all time highs after new all time highs. If the US Tech 100 Index can continue the strong trend higher that is shown on the weekly chart below, then it will not be long before price is back reaching the highs of the 2000 period.
Price during the recent sessions broke out higher and through the major daily resistance that had been containing price lower in recent times. Price had formed a Bullish Engulfing Bar (BUEB) just below the daily resistance level and once price broke out of the key daily level it exploded with the bulls taking full control. You can see on the daily chart below that price closed well up near the session highs or the candle high on the daily breakout candle indicating that the bulls finished well in control after price had broken out. Where candles can or cannot close and where price finishes can often tell us a lot about the overall price action story and I discuss this more in-depth in this trading lesson here; The Secrets Traders Can Learn From Candlesticks & Price Action
As both the daily and weekly charts show below; price is in a clear trend higher with the momentum all going one way. Any weakness in this market could now be potentially looked as a chance to hunt for short trading opportunities. An ideal spot to hunt for short trades could be at the old resistance should price rotate back lower. This area could look to act as a new price flip and support area with traders needing to watch the price action and how it behaves at the key level for signs of bullish trigger signals.
US Tech 100 Daily Chart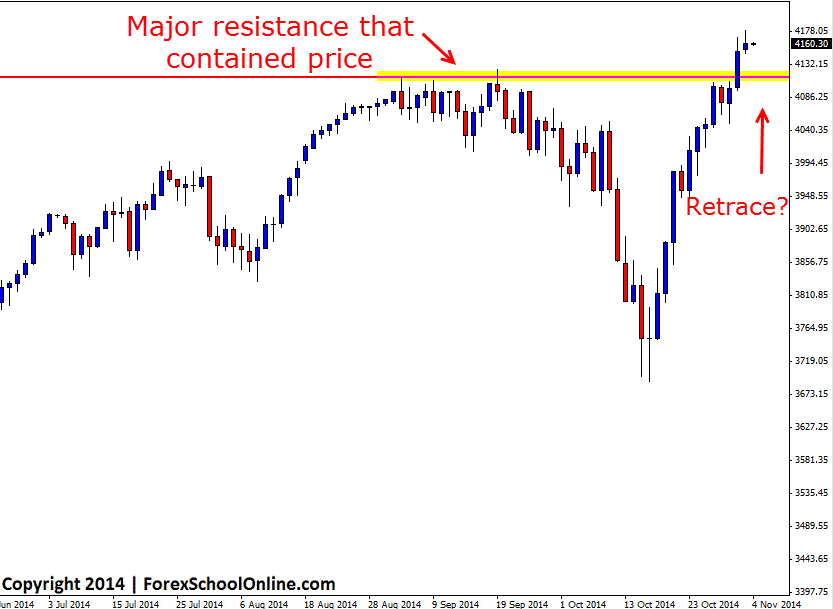 US Tech 100 Weekly Chart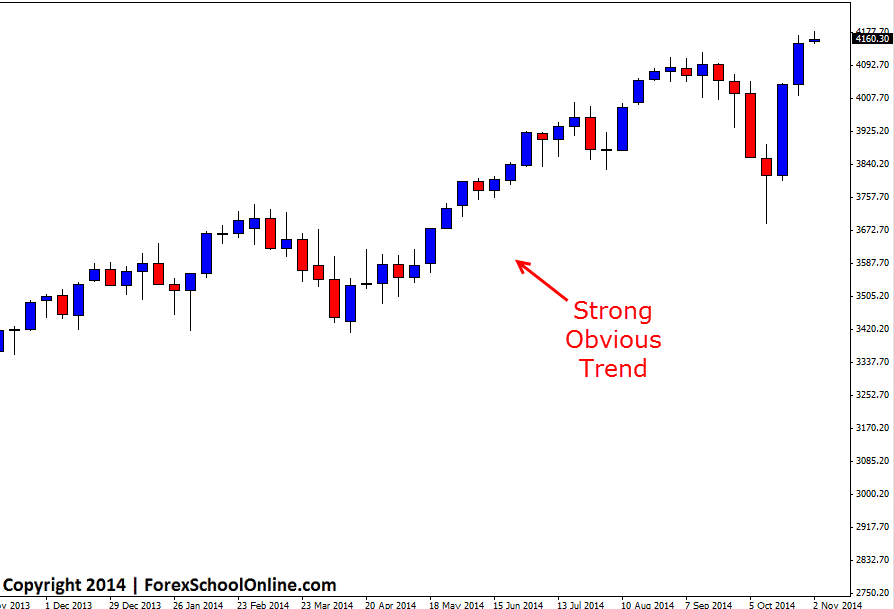 Related Forex Trading Education
– Transform Your Forex Trading With a Profitable Trading Edge