Price on the daily price action chart of the Platinum market has fired off an inside bar and moved down lower to make a test of the Very Big Round Number = VBRN 1000.00.
This Very Big Round Number also aligns with a major daily support level which is so often the case and it is looking like it is not only going to be crucial for this market, but could also provide potential trading opportunities.
VBRN's such as these can act as major psychological levels, which then in turn act as major support and resistance levels. In the same way that support and resistance levels work = traders pile orders up at major levels, and the more important the level, the more traders and the bigger the order flow and the more self-fulfilling the level tends to be. The same way these major VBRN's work.
These levels work because traders think about them, they are very conscious about them and mindful about them. When they have a trade, or they are managing a trade and they see a round number they take it into account. For example; a trader is already in their trade, they are looking to either take profit or exit their trade and they see the 1000.00. They probably wont get out right on the 1000.00 exactly, but they might get out at 999.98 or 1000.02 depending on what side they are on.
Now; they do this deliberately because of that number. If a lot of traders start doing that all around this major number, all of a sudden when price moves up and around that VBRN you are going to get price doing exactly what everyone expected, rejecting it. Then, what is going to happen? Often traders will see that price is rejecting the VBRN and they will sell as well which will increase the rejection.
You can use this to your advantage. You can watch and act. VBRN's are another piece of the puzzle. You should never trade them by themselves and only use them to confirm support and resistance levels that are already in play.
With the market we have at the moment, after firing off the inside bar and rejecting the support level, price is caught moving in a sideways consolidation. Unless price breaks higher from here, we would need to see a breakout lower and through the Very Big Round Number.
If that happens we could then look for potential short trades with quick pull-backs into the old support and new price flip resistance. We could then hunt for possible short trades on intraday time frames making sure any trades are confirmed with A+ high probability trigger signals like the ones we teach in the members only price action courses.
Daily Platinum Chart – Major Daily Levels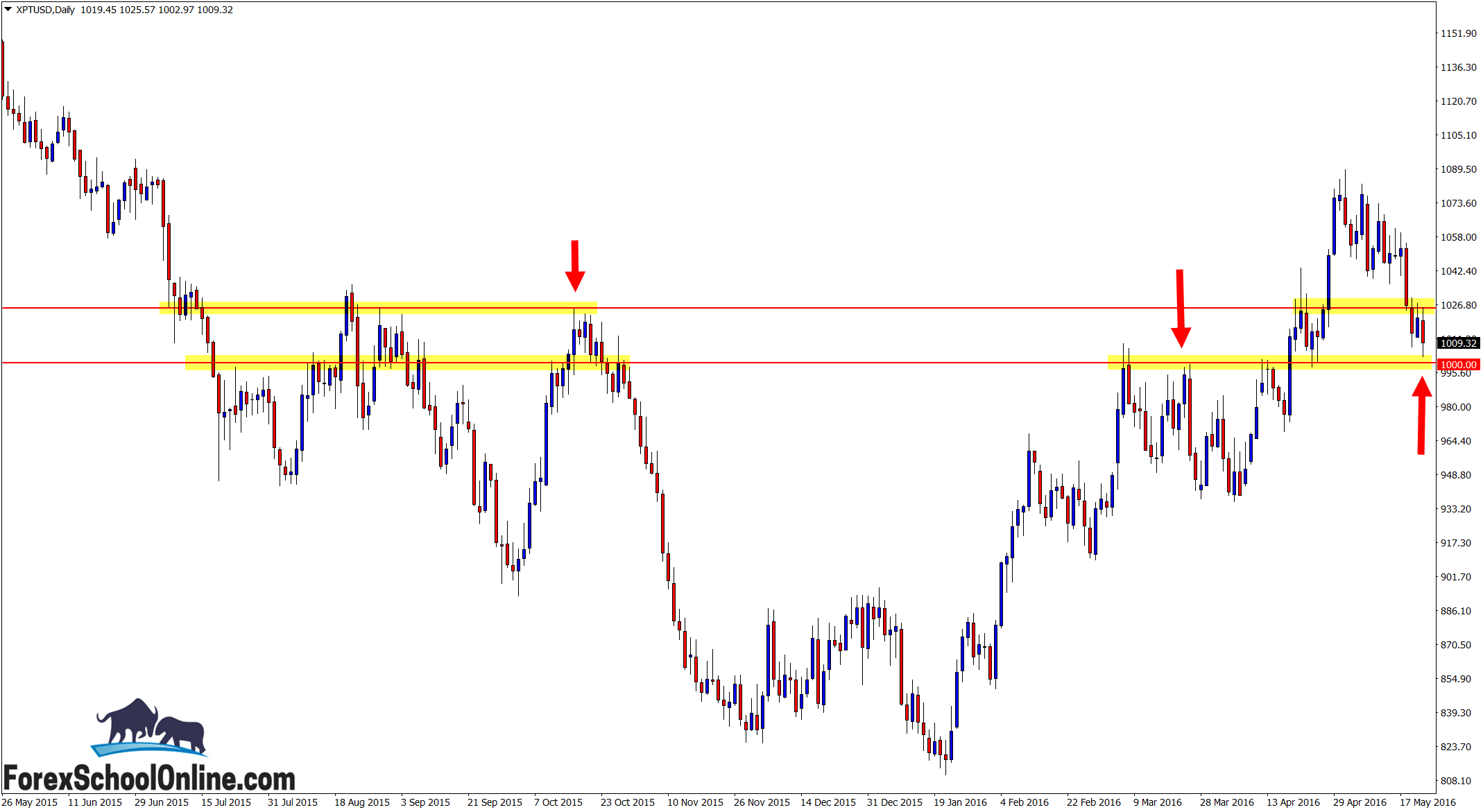 Daily Platinum Chart – Very Big Round Number = VBRN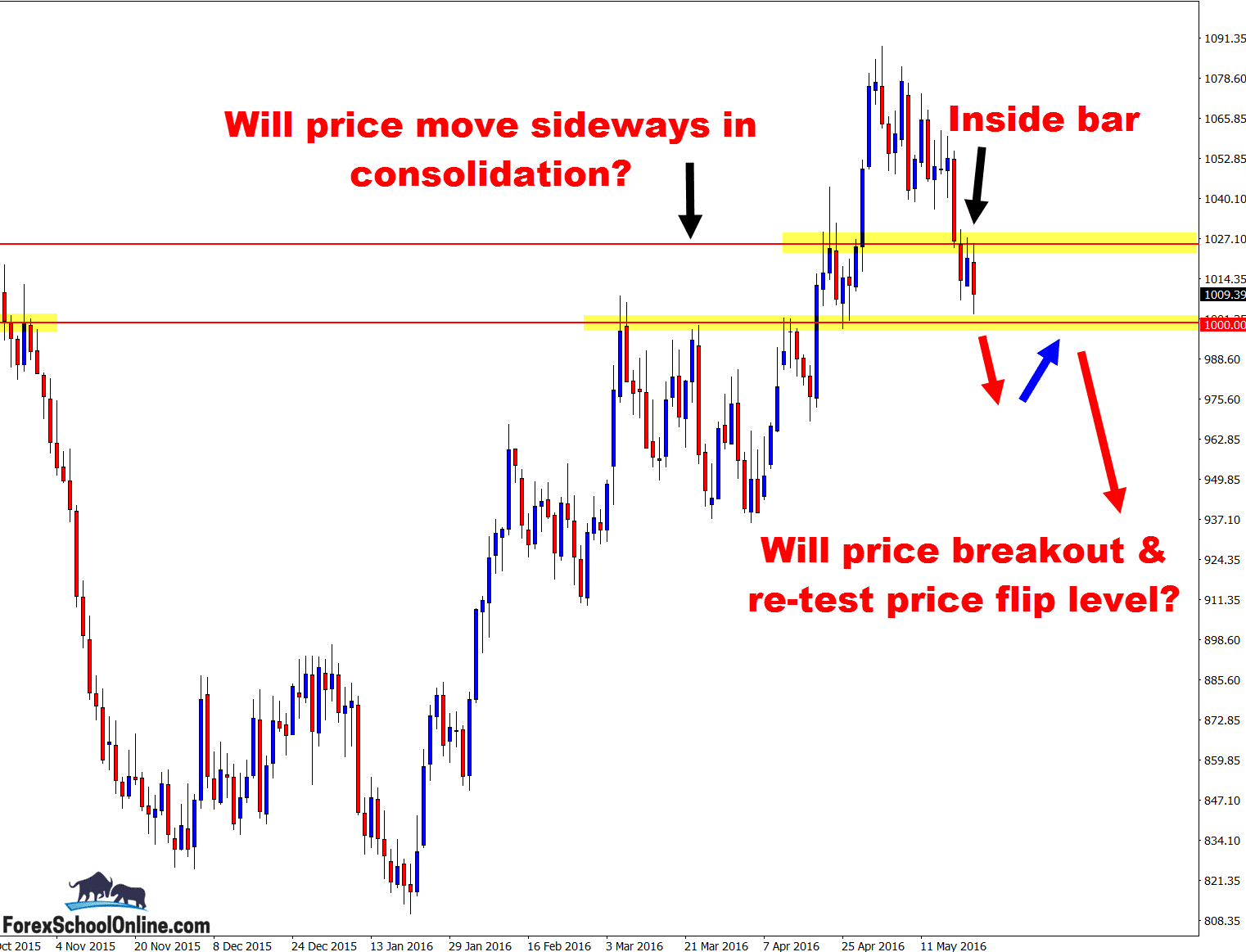 Related Forex Trading Education