The CHFJPY has started to move higher on the daily chart and could now be looking to move into a key price action resistance zone. Last week price broke through an important support level on this pair and if price does move back higher, this old support could become a price flip level and a new resistance level where short trades could be hunted with high probability price action trigger signals.
Any potential trades would have to be taken on intraday charts because as I explain in the 9th July Daily Forex Market Commentary price on the daily chart is too close to the key daily level and by moving down to smaller time frames such as the 4hr or 1hr charts, traders can then still make trades from a key daily level, but then have space to trade into and be trading from a correct swing high.
In my recent trading lesson Making High probability Price Action Trades From the First Test Support/Resistance I discuss how traders can enter super powerful setups when price makes a quick snap back into a key daily level after price has broken out. With this pair, price has already broken out and made the quick re-test, but high probability trades can still be found if price moves up and rejects the key daily resistance. They key is watching the price action and the clues it gives off for confirmation. If price cuts straight through the resistance without any bearish price action and moves higher, then obviously the best move would be to sit aside, but if a high probability bearish price action trigger forms at the new resistance level it may be time to look closer for potential short trades.
CHFJPY Daily Chart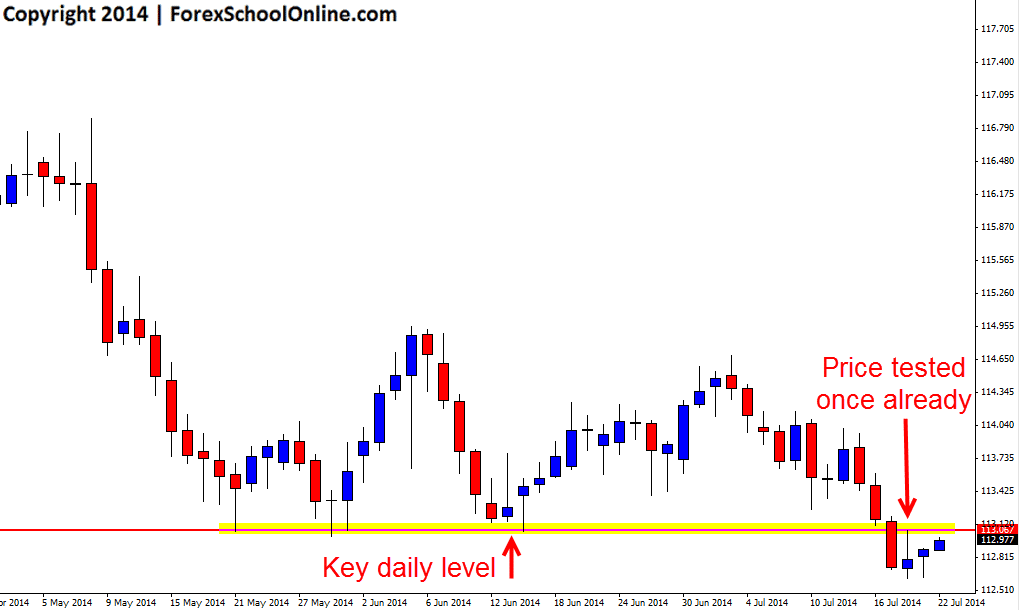 CHFJPY 1hr Chart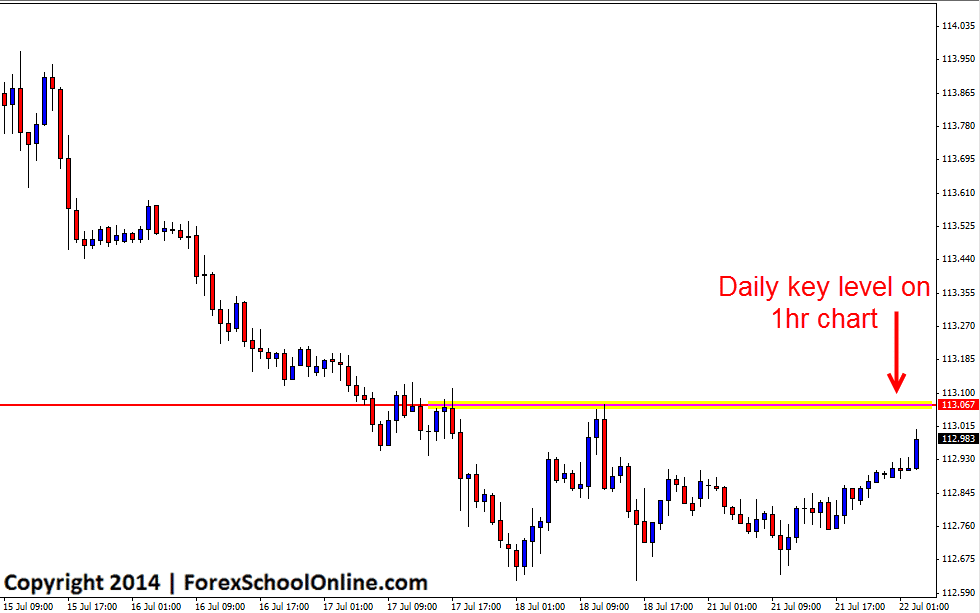 Related Forex Trading Articles & Videos
– Taking High Probability Price Action Setups From Price Flip Areas