New York Close 5 Day Charts and Broker
In this day and age, Forex brokers have come a really long way and there is now a lot of competition.
Forex brokers know that if they don't offer you a good product someone else quickly will!
That means YOU can get a really good broker and try them on their demo for free before depositing real money.
Gone are the days where traders cannot afford to trade the cross Forex pairs such as the GBPAUD or EURNZD just because the spreads are too large.
Even though some brokers are still ripping traders off on these pairs, the competition is so tough that these traders can turn around and within a few minutes have another live account up and funded with another broker and far superior trading conditions.
What Should You Look For With Your Forex Broker? (MUST HAVE's)

There are a few really important non-negotiable points that you should be looking for with your broker. Some factors when trading are super important and when it comes to placing a trade the security of funds is a huge issue.
With this in mind it is very important that whatever broker you are looking to trade with that they are regulated and that they segregate your funds.
It is important that brokers are regulated by a financial watchdog such as ASIC in Australia or the FCA in the UK because the broker has someone policing them and they are not a law unto themselves. This also gives you a financial institution to go to if something happens that you don't agree with.
A lot of Forex brokers are not regulated. If your broker does something you are not happy with and they are not regulated, you have no one to make a complaint to and no external way to get your issue resolved.
The biggest outgoing expense that a trader has to run their trading business is their broking costs i,e, their spreads and commissions and for this reason it is super important that the broker chosen has tight spreads & commissions.
The other reason this is important is because with many brokers traders are getting ripped off on the cross and more exotic pairs with the higher spreads making these pairs not worth trading.
 
This can then make these traders miss high quality trade setups simply because they were with a broker that was charging extortionate spreads.
Whilst the above points are the really non-negotiable must have points, there are other points that are also really important for you to take into account when looking for an ideal broker as well.
These are all things like making sure the broker has the correct New York close 5 day MT4 charts and that the broker carries more than just the basic 20 or so Forex pairs to trade.
It is also crucial your broker is not a marker maker playing tricks and making money when you lose.
The last point that a lot of new traders should consider is funding options and minimum amounts. A lot of traders when first starting only have small amounts of money to start with and will only be able to fund a small account so it is important to know if the broker of your choice allows small live accounts to be opened and if you can trade small trade sizes.
It would be a waste of time opening a live account with a new broker that did not allow anything under a standard lot to be traded.
Using the Correct New York Close 5 Day MT4 / MT5 Charts
As pointed out above; it is important the charts that the broker uses are the correct New York Close 5 day MT4, MT5 charts or cTrader charts. Why is this so important? Quite often the MT4's charts will come as a six-day chart.
This sixth day candle is not a full day and is normally a 4hr candle that throws out the rest of the price action chart.
Because the sixth candle is only made up of 4 hours and the other five candles are made up of 24 hours, this sixth candle throws out the price action and does not give a true or accurate reflection. Instead of getting five accurate candles, the chart has a whole heap of smaller candles all over it that should not be there.
See the two examples below. These are both the same pair on the daily chart. The only difference is the first chart is a six day chart with little candles out of place everywhere and the second chart is a correct New York close chart.
6 Day Chart With Small Candles
Correct 5 Day New York Close Chart
The other important reason why traders should be using New York close charts for their daily charts is because of how the timings of the candles are set up. The candles are formed in-line with how the market forms, giving a more accurate reflection for price action traders.
The daily candle opens at the start of the week when the Forex market first opens in the Asian session and it trades right through to close at the end of the week when the US market closes. This is the same for the daily close during the week. The daily candle starts/opens with the Asian session and trades right through to close when the US market closes.
Do not confuse the MT4 time on the platform with the candle closing time. Whilst traders can go in and change the platform time to anything they like, trades cannot change the time that the candles close and open.
This is configured by the broker only. In other words; the broker is either a New York close charting broker or they are not. It cannot be changed.
Recommended Broker and Charts
Traders OUTSIDE of the USA
Recommended Broker and Charts
Traders IN the USA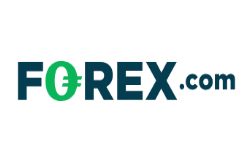 Correct New York Close MT4 5 Day Price Action Charts
Regulated in the US by the CFTC
MT4, MT5 & cTrader Platforms
Segregated Funds
Straight Through Processing (STP) Broker
Tight spreads
All strategies allowed including, price action, scalping and EA's
ECN/Straight Through Processing Broker (STP) Broker
A lot of markets and FX Pairs including; Forex, Silver & Gold and Futures
Variety of Funding & Withdrawal Options
Trade with IPhone & iPad, Android & Microsoft
Small minimum trade sizes from 0.01 lots
$100 minimum live account start
Recap
Your relationship with your broker plays a really important role. It is crucial that you have a solid broker that you trust and you can rely on to be able to make your trades when and how you need to at the best prices.
Too many traders take the attitude of "it's just my broker to make trades", but your broker could make or break your trading. If your broker is slow placing trades, is always slipping when you want to take profit or charges you huge fees, it will greatly effect your trading profits.
If you have any questions about anything discussed in this article or need any help with anything at all, then you can just let us know in the comments below.