Headwinds in the GBPUSD market stay dominant, and as a result, the pair continues to spiral downward. The USD dollar has gained more momentum today, which has caused this pair to remain under pressure from downward forces.
Major Price Levels:
Resistance Levels: 1.2150, 1.2200, and 1.2250
Support Levels: 1.2118, 1.2100, and 1.2050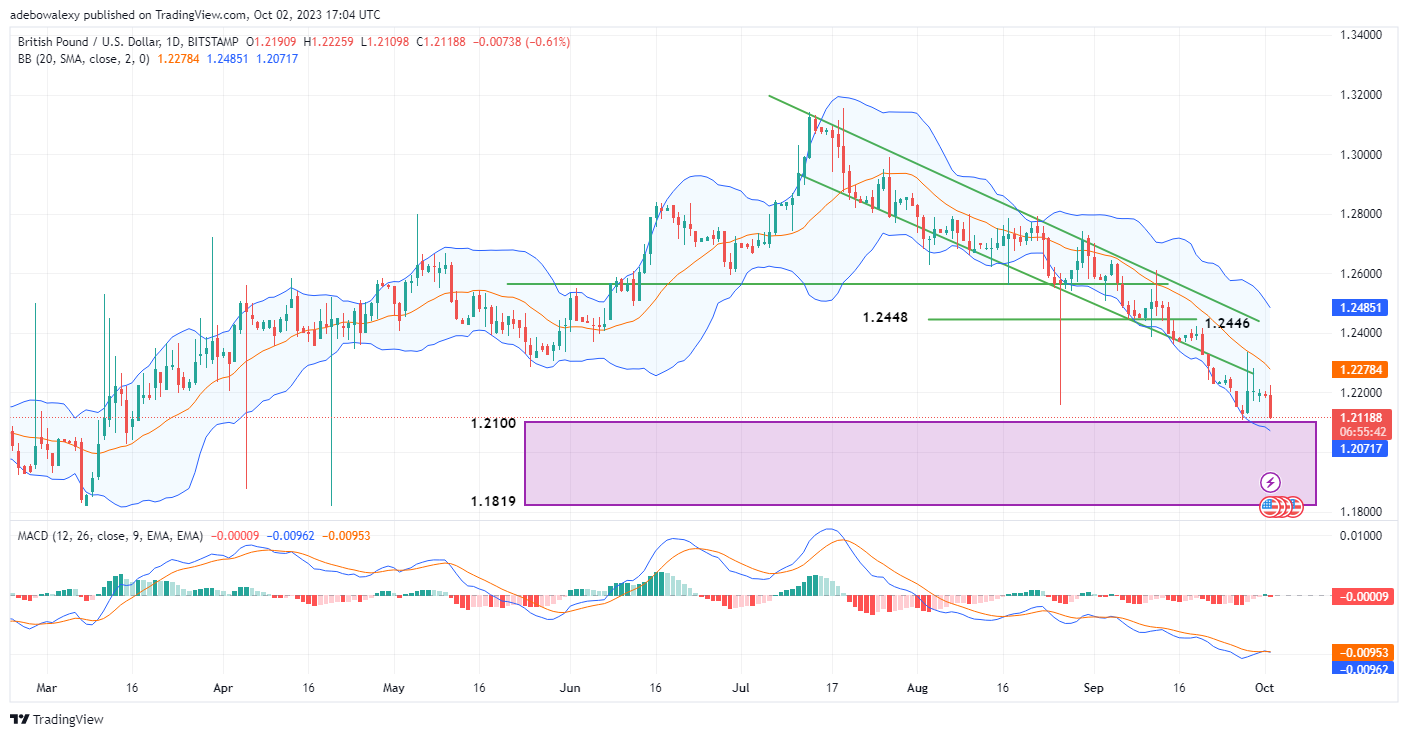 GBPUSD Prepares To Knockdown Support at the 1.2100 Mark
During last week, the US dollar's  momentum seemed to have slowed, but it appears that the new week has ushered in some strength for the USD. Consequently, this supplied some strength to bearish momentum, which continues to depress the GBPUSD pair. This has brought the pair face-to-face with the possibility of breaking down the support at a seven-month low.
Meanwhile, the ongoing session has demonstrated that bears are of significant strength, considering the size of the price candle that represents the session. Additionally, the Moving Average Convergence Divergence MACD lines remain mangled at a significant level below the equilibrium point, while red bars seem to have started appearing below the equilibrium level.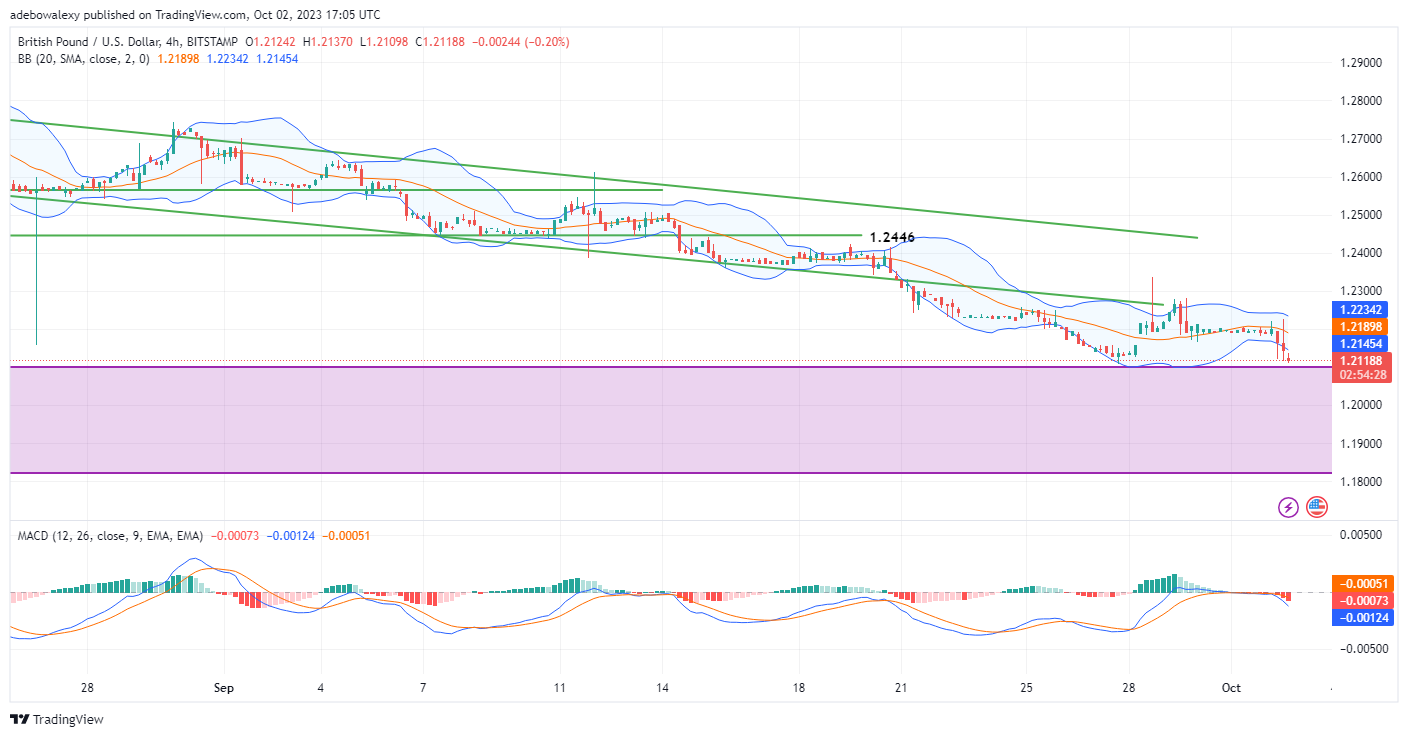 GBPUSD Bears Seem To Remain Aggressively in Pursuit of More Profits
As price action in the GBPUSD market nears a seven-month low, bears have landed another aggressive blow in the current session in the 4-hour market. A red-price candle has just appeared below the lowest limit of the Bollinger Bands. This shows that the downward momentum in this market is strong.
What's more is that the MACD indicator curves have now fallen below the equilibrium level, with the bars of the indicator progressively growing longer below the equilibrium level. As it stands, it is almost imminent that the price action of this pair will break through the support at 1.2100 to approach the support near the 1.2050 mark.
Do you want to take your trading to the next level? Join the best platform for that here: