Most people say they treat their trading like a business, but the truth is they don't. 
This article will discuss how to run your trading as a business, and what you need to start thinking about if you want to become a professional full time trader.
Trading Forex professionally is much more than just having a sound strategy that makes money. 
The strategies you are about to read you won't find in most other places because the truth is most people don't know how to run a Forex business successfully.
Find and Use a Profitable Trading Strategy
Obviously a profitable Forex trading strategy is the first thing any trader wishing to trade full time needs to have. 
Here at Forex School Online we focus on teaching traders how to trade price action because the fact is, if you can read price action then you have the ability to trade any market you choose.
Your chosen Forex strategy does not have to be some complicated black box system, or a system where you have to watch the market for hours on end. The simpler the system often the better the results tend to be.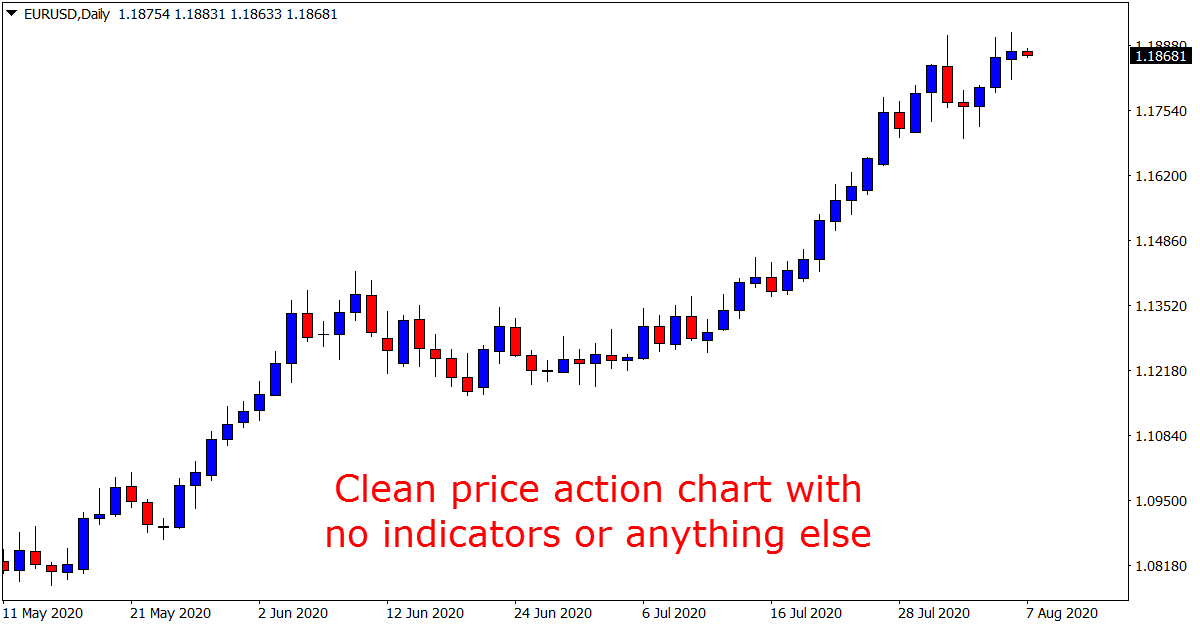 Successful Trading Strategies
Most professional Forex traders use price action in some form of their trading strategy. 
Trading with price action is not an automated system and that's why it is so successful. The market is always changing and trading with price action allows you to change and adapt as the market does. You can read more about price action here at Ultimate Price Action Trading Guide
Below is an example of a very simple price action trading setup; the Bearish Engulfing Bar.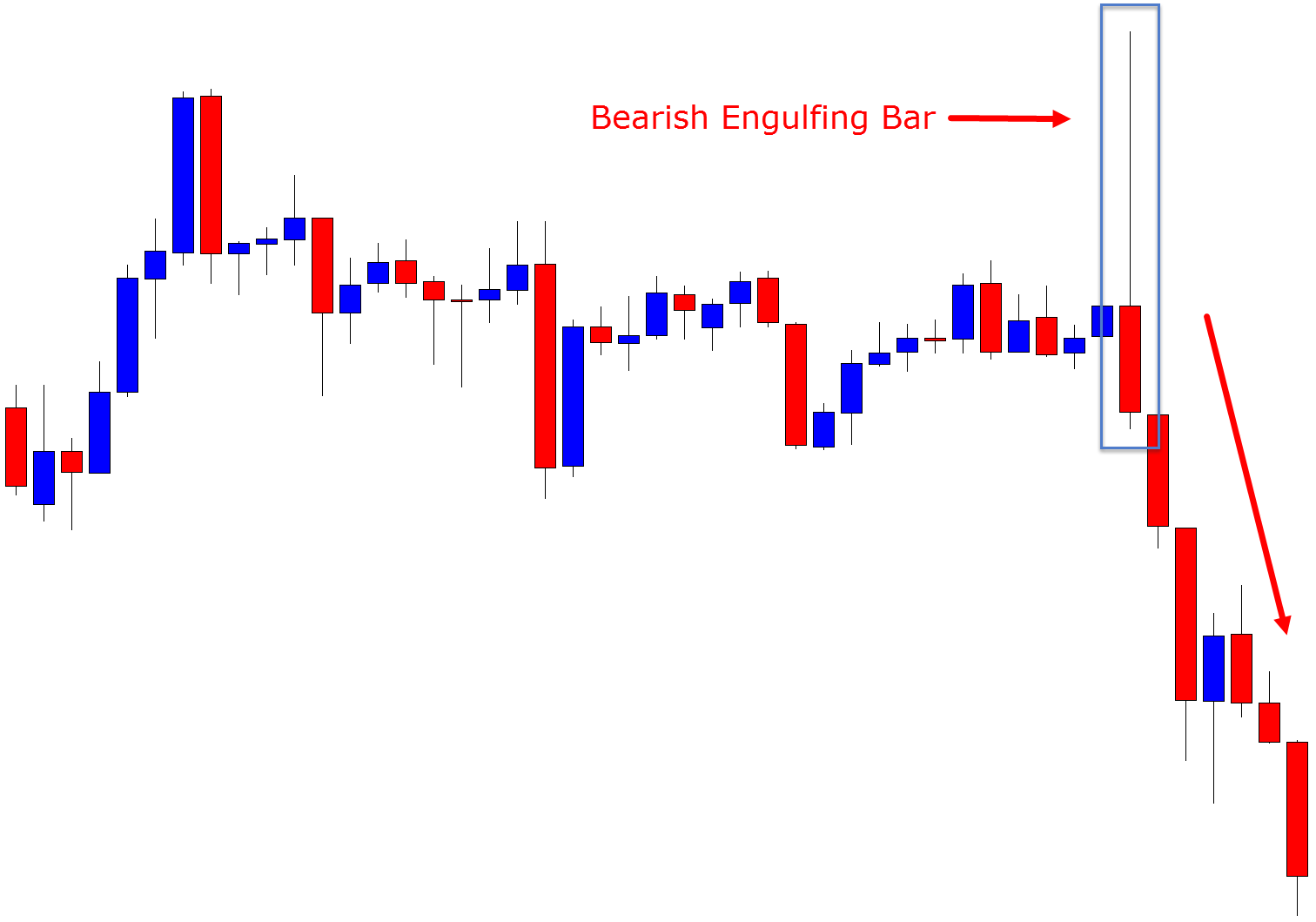 Once you learn how to use simple price action setups like this in your trading you will be able to find many trading opportunities. These types of simple trades form on all time frames and in many different markets.
Treat Your Forex Trading as a Business
The most important part of your business strategy is making sure you are never left in the lurch without money to pay for your necessities such as bills and putting food on the table. 
In life there can be many curve balls thrown at you including sickness, family issues or many others things that come up.
It is a great idea to have a surplus of cash set aside just to pay the bills. 
Ideally you should never have to touch this money, but having it there will take the pressure off your trading and cover you should anything happen.
When trading full time professionally for yourself there is no work cover or anyone else to come to your rescue if something goes wrong. It's as simple as this; if you stop trading, you stop earning. This is something every full time trader needs to plan for.
Before going full time you will have to ensure you have your trading business plan outlined. 
What backup capital will your business have and how will you run your daily expenses? 
Will you take money from your trading account every month? Or will you use expenditure cards that you pay off with profits from your trading? 
All of these things need to be considered before going full time.
Create Your Own Trading Routine
Having a set trading routine is very important and will reflect directly back into your trading results. 
The best Forex traders are the traders who are consistent in their approach to the market and in their trading decisions. 
The Forex market is a place where there are very little rules. The only rules are those that the trader places upon themselves. For example there are no rules about how much to trade, when to trade, where to enter or exit, how long to hold a trade or how many trades to enter. 
These are all decisions that the individual trader has to make on a daily basis. It is no fluke that the traders who carry out these decisions with the most consistency have the best results and end up on top.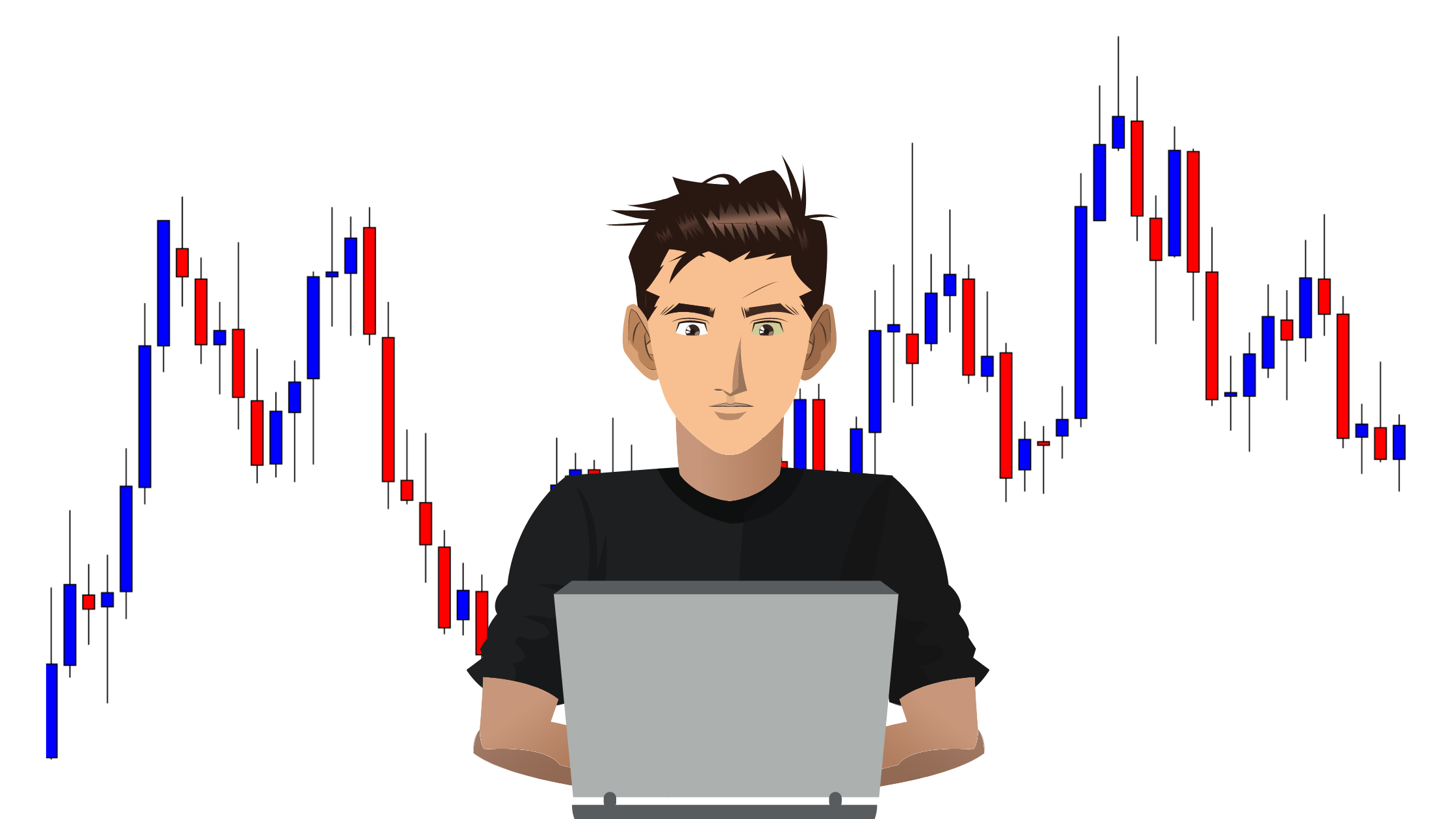 To have consistency in your trading results you have to have a set routine that is built around your life's other commitments and schedules. This routine will be different for everybody because of both different commitments and also time zones.
When making your routine you have to factor in the best times to participate in the market, for example; if you trade the 4hr candle close you may want to be at your computer when the 4hr candle closes during the UK and US sessions.
Make a Set Space for Your Trading Business
In your house you need to set up a space that is just for your trading business. This could be a spare room or a free corner that you can use. The idea of this is that this area is just for your business. 
Your family knows that when you are in this area that you are not just playing games, but you are running a business. Your family will also know that it is business time and to not pester you with others jobs.
Making this little area will also help you keep the correct mindset. When you are in this space you are at work and running the business and when you are out of that area you can be with the family.
Define Your Trading Business Money Management
This is one of the most important subjects. When defining your money management strategy for your trading business you are not looking at how much money you risk per trade, but how you manage your money within your trading business. 
Not many traders think about this, but if you are to truly treat your trading like a business you need to have plans to effectively manage your money.
The questions you need to start asking yourself are;
How do I set up my trading accounts?

Do I open a company for tax purposes?

Do I deposit all my trading capital into my trading accounts?

Do I invest some of my trading capital in other investments such as bonds, stocks or term deposits?
Obviously, I cannot give you direct advice on these matters, which is why I am asking you questions. 
You need to start asking yourself some of these questions and seeking the answers. You may need to see an accountant who can look at your personal situation and give you direct personal advice.
If you have a large trading account you may be better off placing part of that account balance in other investments to earn better returns. 
If you have a large amount of trading capital you may not need all of the capital in the trading account to place trades. A lot of that money is sitting in the account not being touched. Money sitting unused in a trading account is earning nothing and it could be earning you interest in other investments.
Remember; yes we are traders, but we are running a business and the goal is to make money.
Have a Trading Journal
All serious traders who are treating their trading as a business have a trading journal.
A trading journal has two main functions that you you will benefit from.
The first is will track all the basic figures from profit, loss and everything important in between.
Your journal can also act as a tool to help you continually improve your trading and iron out errors in your trading.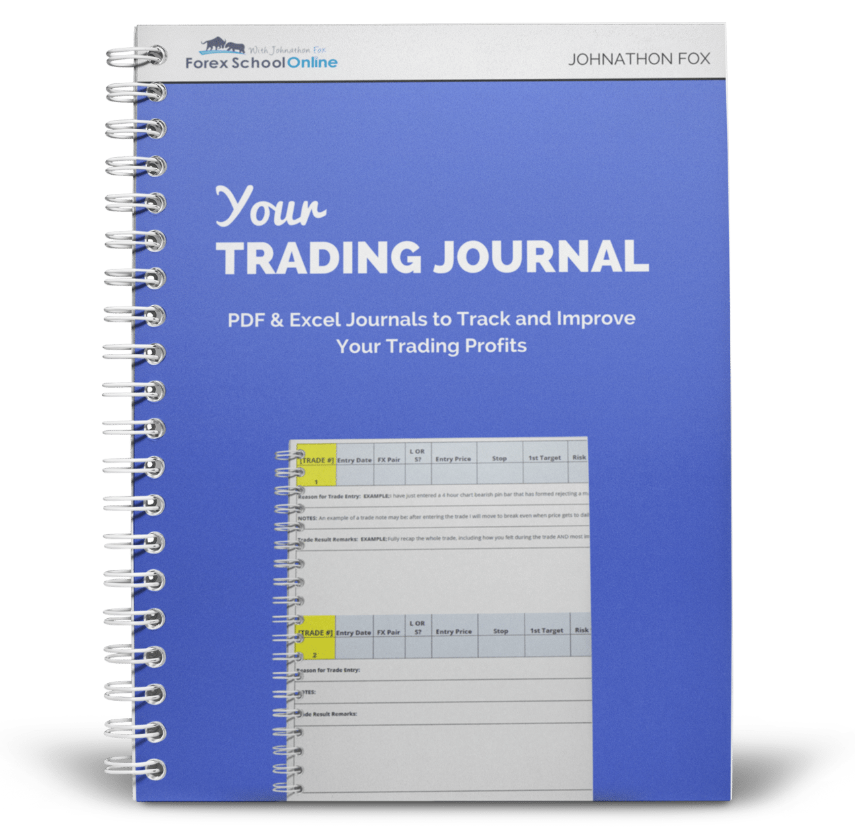 The only way to constantly improve your trading strategy is to track what you are currently doing. This is where your journal comes in. You will quickly be able to see if you are making the same mistakes or where there are areas to make further profits.
You can get our free journal to use in your own trading below.
Have a Passion or Hobby Away From Trading
Having something you are interested in away from trading is incredibly important.
What the passion or hobby is does not matter as long as you have something outside your trading you can use to switch off. 
Trading can be very psychologically stressful and everybody needs something to help them switch off away from the markets. 
Having something away from trading can be especially useful when you are in a trade. The market needs time to "do its thing" and sitting and staring at the charts won't speed up the process. 
This is where having a passion outside Forex can be useful to keep you fresh in the mind and also away from playing with and messing up your trades. 
I hope you have enjoyed this article. I would love to hear your thoughts in the comments below.