Polygon (MATICUSD) Price Forecast: March 18
MATICUSD will still go further if the current support at $1.0769 holds. The crypto's price may continue its upside moves to reach a $1.7000 high level, provided the buyers increase their actions in the market.

Key Levels
Resistance Levels: $1.3000, $1.4000, $1.5000
Support Levels: $0.9000, $0.8000, $0.7000

MATIC (USD) Long-term Trend: Bullish (Daily Chart)
Analyzing the chart above, we can see clearly that Polygon is in a bullish market zone. The price currently trades above the EMA-9 with its wick touching the EMA-50. This means that the coin is in an uptrend.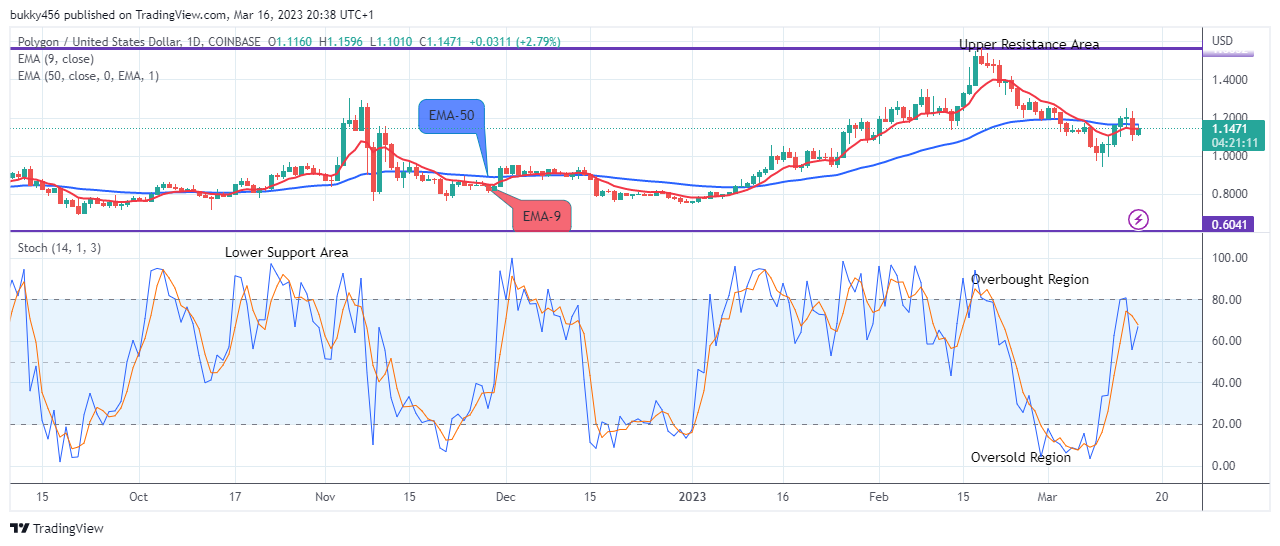 The coin has been having a series of higher highs and higher lows in the past few days, this has sustained the crypto price above the supply levels in its recent high.

The current price level at the $1.1596 supply level above the EMA-9 is an indication of an upward momentum in the context of the strength of the market. Thus, a possible breakout from the current retracement at $1.1596 neckline will accelerate the buying momentum and push the prices higher to hit the $1.5496 resistance level.

Meanwhile, the pair has a target price of level $1.7000 in the upside as it's about to resume its strong uptrend to the upper resistance as indicated by the daily stochastic pointing upwards. The mentioned target might be reached soon in its long-term perspective.

MATIC (USD) Medium-term Trend: Bullish (4H Chart)
The buy traders are now actively involved in the order flow in its short-term outlook. This is as a result of low bearish outcome. This means that the MATICUSD market is in a bullish trend in its medium-term time frame. The price bar can be seen above the two EMAs.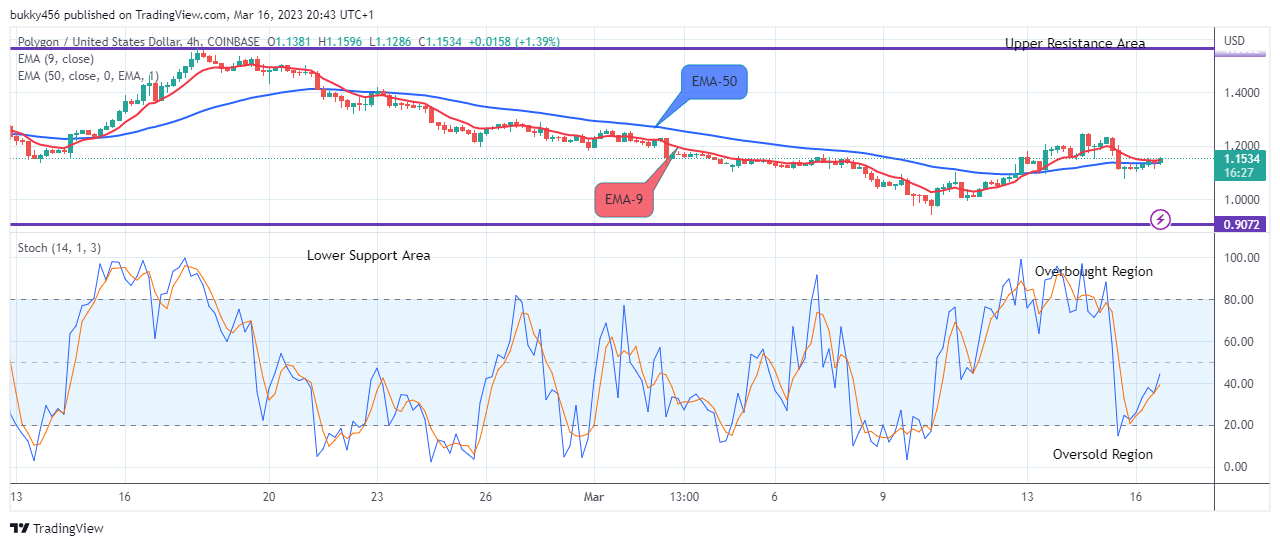 The bulls triggered up the momentum from $1.1381 to $1.1596 resistance value above the moving averages as the 4-hourly chart resumes today.

If the bulls could increase their forces in the market and with a sustained buying pressure, it is likely to retest the $1.5678 supply zone which could result into intraday gains for the coin holders.

Hence, we have a bullish bias that the market value of Polygon will rise further to the upsides if the buying pressure should increase. Currently the coin price is making a correction there may be a potential further rise in the coin market price, the $1.7000 resistance value might be the target in the coming days in its medium-term outlook.

Buy Polygon on eToro