Price on the SGDJPY has fired off a Price Action Inside Bar rejecting a major price flip level on the daily chart time frame. As both the zoomed out and standard daily charts show below; this level that price has now formed the inside bar at is a really crucial one for this market.
Whilst price at this stage has halted and shown signs of rejecting this level, where price goes over the coming sessions is going to be important for where price goes in the medium term and how we approach this pair.
The resistance that price is now forming the inside bar at on the daily chart has been a recent important price flip level. Price found support at this level just recently on the daily chart before breaking lower and now we have a new test of the old support/new resistance.
As I go through in the trading lesson that teaches how to trade the inside bar at How to Trade Price Action With the Inside Bar, the inside bar can often be a clue that price is stalling or taking a breather after a large/quick move higher or lower.
In this case we can see that price has made a sharp run higher into the major daily resistance and has formed the inside bar, potentially looking to take a breather. If price can break the low of the inside bar and make a move lower, whilst there are minor support levels, the next major support comes in around the 83.40 area.
If after taking a breather price continues higher and breaks through the daily resistance, then we could look for long trade setups. Super high probability plays in that scenario are looking for price to break the major level and then moving to a smaller intraday chart to look for a quick pull-back to get long at the old resistance and new support.
You can read how to use that strategy in the lesson;
First Test of Support/Resistance Price Action Trading Strategy
Daily Chart – Zoomed Out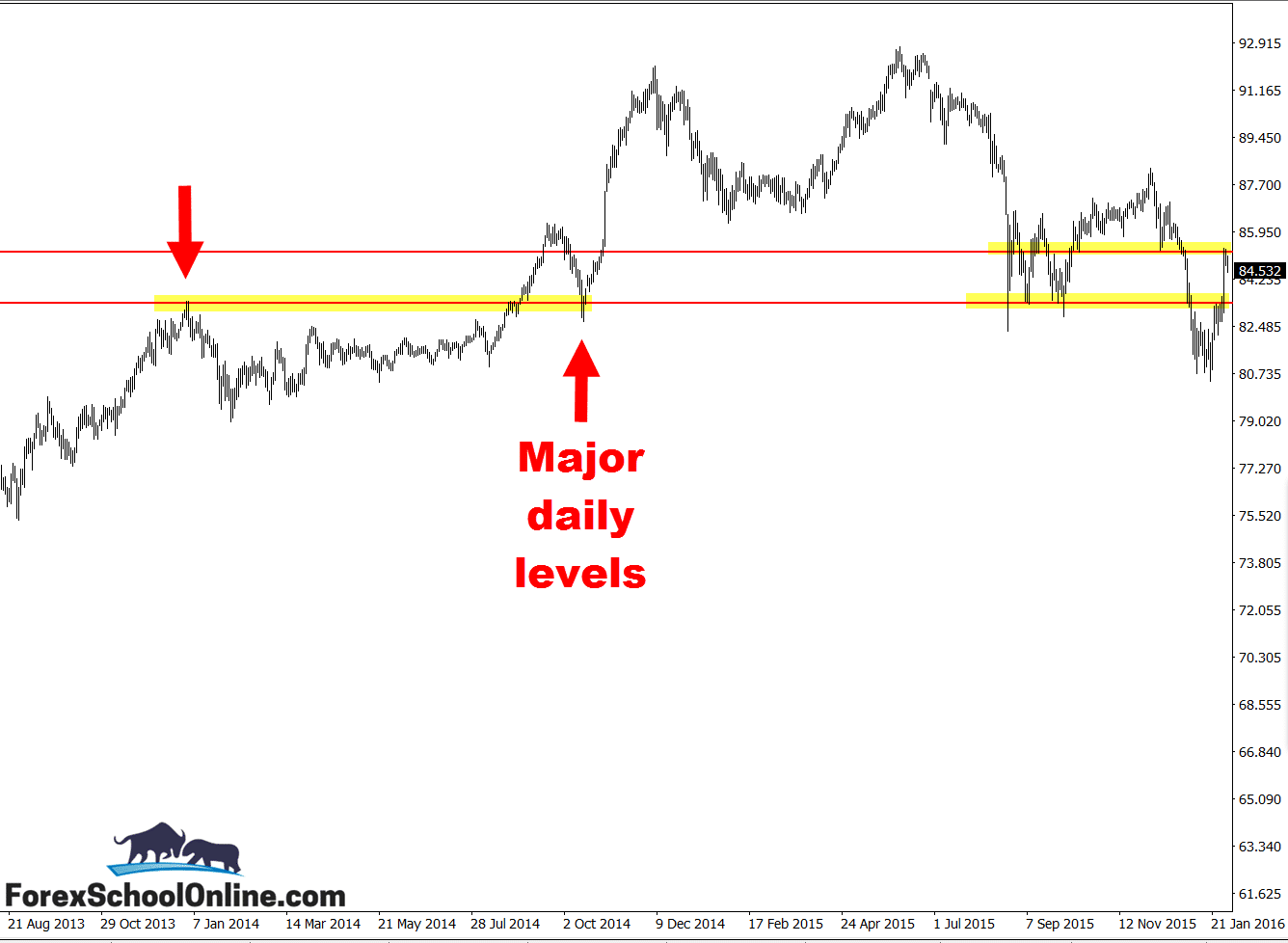 Daily Chart – Inside Bar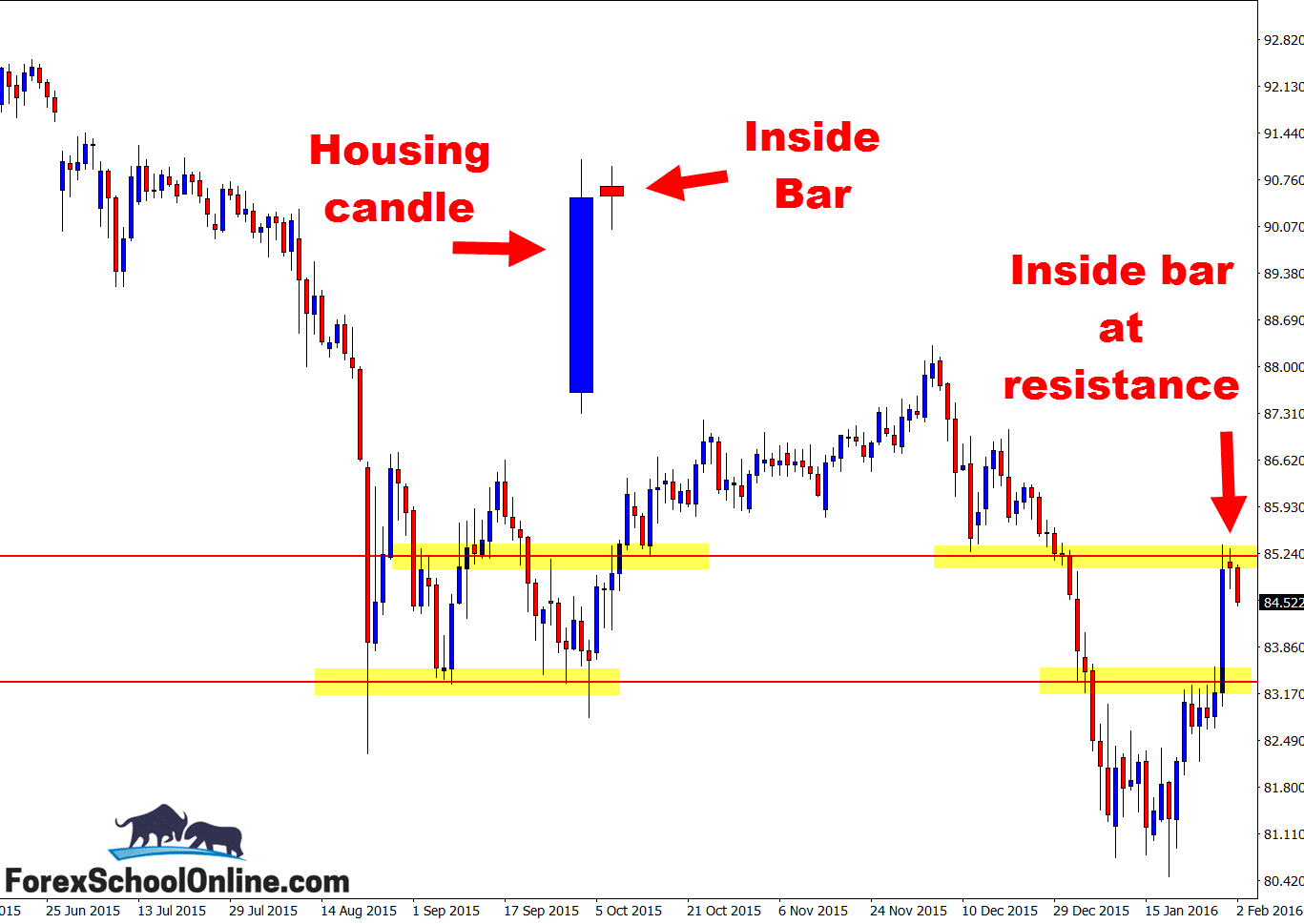 4 Hour Chart – Next Major Support Level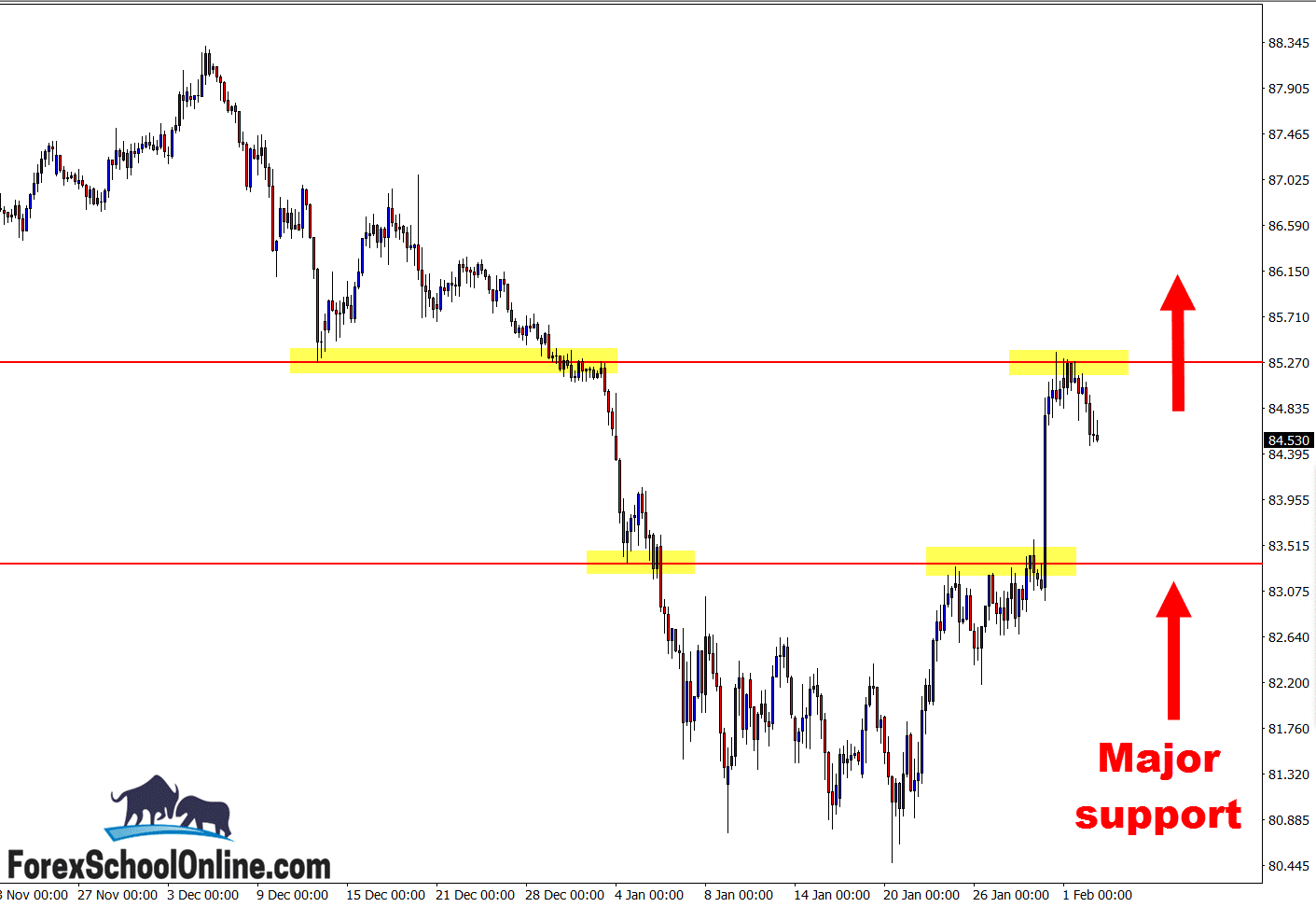 Related Forex Trading Education