Overnight Silver has broken out of it's range that it had been trading in for the previous month. Price had been stuck in a tight box situation with price unable to make a clear move either way.
Now price has shown it's hand and moved lower, the old low of the range will be important. If price moves higher to test the old box low and holds as new resistance, we may see another move much lower. If price however moves straight back into the box, more consolidation would be likely.
Price Action traders could look to get into the next move by targeting the old box low for possible entries. If price can hold and produce a solid bearish Price Action signal at the new resistance, it could be the tipping point for the next down wave.
SILVER DAILY CHART -16 OCTOBER 2012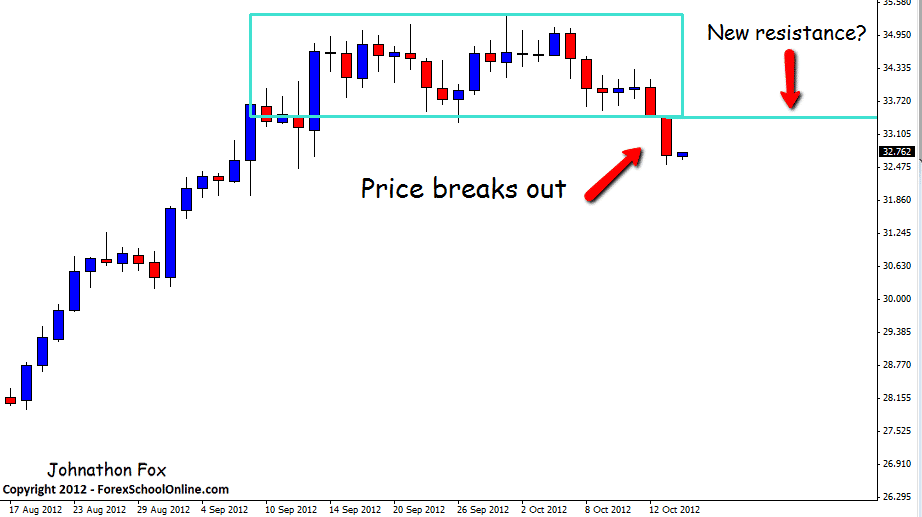 Special Note:  To learn more  about Price Action Trading, and how you can become one of Forex School Online students check out the Forex Price Action Trading Course. Memberships are for a lifetime, and include a 3 part course, live trading setups forum, members only articles & videos, members webinars and unlimited email support with Johnathon Fox to help you in your journey.