Profitable Trading Edge: How to Transform Your Trading
This article is going to change the way you think about your trading and also the way you approach your trades.
One of the biggest reasons losing traders are losing is because they do not understand some of the key principles of the market and also because they do not approach the market with the correct mindset.
No matter how great a trading system a trader may have, they will still lose if they are approaching and thinking about the market from the wrong mindset. Until the trader changes this and learns to think about the market from the right way they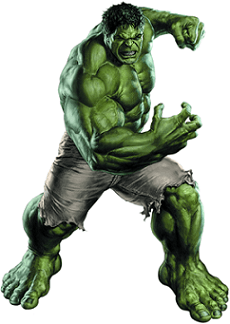 will continue to lose.
In this article, I address these key issues so traders reading this article can transform their trading by realigning their mindset.
The reason that so many traders will continue to fail is that not only do they have the wrong mindset, but they are tricked into the never ending trap of thinking that it is their "system" that is failing them.
This pattern starts with a losing trade or losing trades. The trader will then throw the method or system away and go on a hunt for a new system. When that system fails the same pattern will continue, with that system thrown out and the hunt for a new system beginning. You can see this pattern happening in all the large
Forex forums throughout the world. Go to any large Forex forum and look at where the vast majority of the traders are lurking. 80-90% of traders are in the "method and systems" area trying to find that next wiz bang system!
The trap is that with the mindset that the losing trader has, it does not matter what system they pick up, they are going to go on continuing losing. This means that until they fix the thing that is holding them back, their search for the "Holy Grail" system is going to go on in vain forever or until they give up or blow their trading account and both often happens. It does not have to be that way and in fact it should not be that way.
What Exactly is a Profitable Edge?

We speak a lot about trading edges in our articles here at Forex School Online because it is something that trades constantly do not understand correctly. Traders constantly fall under the myth that they should be looking for a trading system that hits 100% winners or a system that never makes a losing trade. This for many reasons is impossible and further below in this article it is explained in more detail why achieving an 100% win rate is simply.impossible.
So firstly what is an edge? A profitable edge is nothing more than an Indication of a higher probability of one thing happening over another. In other words, a trading edge is a higher probability of one thing happening over another. The key words are "Higher Probability".
To be a successful trader you need a profitable trading edge.
You need to have something that will give you an edge on the market. Your trading edge needs to give you an "an Indication of a higher probability of one thing happening over another". That does not mean that every single trade will work out because we know that is simply impossible, but what it does mean is that when you have your edge it can give you a higher probability of putting you into winning positions to make money and that is the key.
For price action traders their trading edge is the price action setups they use to enter the market and the price action they use to manage their trades.
The next key is to learn, practice and master your trading edge so the "probability" grows higher and higher and with it the profits as well!
Anything Can Happen in the Market at Anytime
One of the hardest truths about the market for most traders to get their heads around is that "anything can happen and any anytime". Whilst most traders consciously know and understand this, they do not trade this way and it often costs them big time in their account balances.
Most traders have trading plans and rules. Some have them written down and some just keep them in their head, but most have some sort of rules even if they are just kept in their head. What is amazing is how often traders will break their own rules for one off trades.
What I mean by this is the trader will spot a trade and say to themselves "just this once I will change the rules for this trade" or "this trade looks so fantastic it just has to work out" etc.
What this invariably leads to is things like the trader risking more than they normally would, not putting a stop in place when they normally do, not closing the trade when they should be because the trade "just has to work out", not taking profit when they should be, not moving to break even when they should be and the list of rules that get broken goes on.
The market is a beast and it exists for you to make money from it, but don't just think that because you think something is going to happen it will! Anything can happen in the market and at any minute! The best thing you can do is trade like it! Stick to your rules and don't go making any "one off" trades.
Every Moment in the Market is Unique | The Same Thing Can Never Happen Again
The market will never move the same way again. That may sound obvious, but when it comes to price action trading we are looking at previous price action and patterns. As price action traders to make us a winning trader we need other traders to agree with our trade and push price in the same direction as us.
For example; if I get into a bearish Pin Bar, I then need other people to also get into sell trades to push the price lower to then make my trade a winner. If the opposite happens and people start buying up and price goes higher, my trades loses and I become the loser of the trade.
Every single trader who places a trade is a market factor.
You will never get the same two traders placing the same two trades at the same time and this is why the market will never move exactly the same ever again. It is simply impossible. This is also why it is impossible for anyone in the world to know exactly what is going to happen in the market. Because every single trader has the potential to be a market factor, the only way to know exactly where the market is going would be to know exactly who was in the market and exactly what they were doing I,e buying/selling etc
This is the same reason why we can only have "high probability" setups and not 100% guaranteed setups. This is critically important: No matter how great previous setups that looked exactly the same may have worked out, we will never have the same market participants in the next setup.
The market will never have the same traders in the same pairs and positions again. So whilst that last pin bar that looked exactly the same worked out great, the next one may fail because it has completely different people that are in the market. Every moment in the market is unique.
You must trade within your edge and knowing that you have high probability setups and not 100% guaranteed setups. Never bet the farm and know that because every moment is unique no matter how good a previous setup looked, it has zero bearing on how a future setup will play out because the future setup has completely different market participants.
To Make a Profitable Trade You do Not Need to Know What is Going to Happen Next
This is very important and something that is way overlooked by many traders. Traders are forever looking for things to add to their trading. They are looking at news feeds, they are looking for new indicators, new systems, new methods etc The truth is traders not only don't need all that other junk, they also don't even need to know what is going to happen next to make profitable trades.
Your job as a trader is not to know what is going to happen next. Your job as a trader is to have a trading edge and to know exactly what that trading edge looks like. We discuss this each week with our trade ideas setups.
Every time that trading edge presents itself in the market, it is your job to pull the trigger and take the trade. You do not need to know what it is going to happen next.
If you have a profitable trading edge you will have a higher probability of the market moving in your favour. That does not mean the next trade will move in your favour and it does not mean the next trade will work out, but that does not matter and has no bearing on your profitability.
This is critical. I recommend you copy it and paste it next to your work station to remind yourself: Your job as a trader is not to know what is going to happen next. Your job as a trader is to have a profitable trading edge and to pull the trigger every time you see your edge play out in the market without hesitation.
Conclusion
This article has just discussed some pretty critical concepts that you as a trader really need to have a handle on to succeed in the market. After a period of time it starts coming back to the trader and how badly the trader really wants to become a successful and profitable trader.  How bad do you really want it? Or are you not really fussed?
Are you just happy to float through? Or are you determined to make it and will do everything you can and won't leave no stone unturned until you reach your goals? If you are wanting to become a trader, then commit to that dream and goal and go and do it! Start putting it all together and start taking all the necessary steps that are going to get you to your goal.
If there is a logical step that is going to get you closer to your goal of being a trader, then take it! Start taking the necessary steps and get going! Every moment of inaction is a moment wasted!
Safe trading and all the success,
Johnathon