All the articles I write here at Forex School Online are designed to help traders learn something they can implement in their trading straight away. This article is exactly the same and is going to give you five profitable Forex trading tips that you can start applying to your trading right now. These five principles of Price Action Trading will hopefully start to change your results.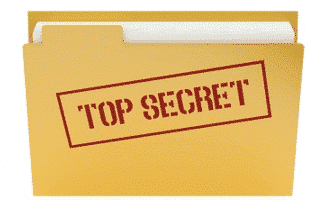 1: Watch the Price Not the News!
One of the biggest mistakes technical traders can make is to cloud their judgement with Forex fundamentals. A raw price chart has everything we need to know to place profitable trades.
On our charts we can learn to read where price wants to go and also gain insights into what other traders are doing. Price is always representing what other traders and the "big guys" are doing and where they are looking for the market to go.
Price also tells us the outcomes of announcements and fundamentals through the way it moves. We can simply look at the behaviour of price to see if an announcement was positive or negative.
The worst thing about following the news and fundamentals is they tend to give traders a bias. When traders form a bias on a Forex pair for one particular direction they close their minds off to other trade opportunities. For example a trader may hear about a negative piece of news that has come out of the UK. They will then form a bias on the GBPUSD that price should go down and they will begin to only look for opportunities to short. This trader will then block their mind off to any great opportunities to go long because of the bias they have formed.
Many times the price has already factored in what the announcement will be. Very often price will start giving very obvious clues before an announcement is made and then when the news is released the market goes in the direction that the clues were hinting at.
Traders need to turn off Bloomberg and other news services and learn to read what price is telling them. All the information a trader needs can be found in the way price behaves on a raw price chart.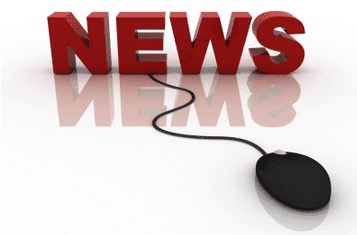 2: Break Even Trading
Many traders are scared of making break even trades. Break even trades should be placed into the win column because if you have managed to get a break even result you have placed a trade, and given your trade a chance to work. You have had the discipline to protect your capital from any loss and you will live to trade another day.
One of the best strategies traders can make is to form a trade management plan that will encourage moving to break even and protecting capital. Making money from Forex trading is all about learning to manage risk successfully. Don't be scared of making break even trades. Learn to protect your capital so the next trade can be a winner. Keep your losses small and the winners big!
 3: Pre-mark Your Support and Resistance Levels
This tip is very important and is all about how you prepare for a trade. A huge mistake many traders make is to wait for an entry signal to present, and then see if the signal matches up with any key levels. The reason this is so dangerous is because once the trader has identified an entry signal their brain will begin to convince them the signal is at a good level to trade, even if it is not!
The best way to prepare for trades and also ensure you are always trading from good levels is to pre-mark your support and resistance levels before looking for entry signals. The best way to do this is on a Sunday before the markets open for the week, go through your charts and mark all the significant levels you would like to see price form an entry signal.
Then during the trading week all you have to do is wait for price to reach your pre-marked levels. When price has reached one of your pre-marked levels you can then simply look for a price action signal to confirm the trade. If you get a quality signal you enter the trade, and if not you move onto the next chart.
Not only will this strategy stop you from entering trades from horrible areas that you shouldn't be, it will cut down your chart time looking for trades. All you will have to do now is flick through your charts to see if price has reached one of your levels.
After implementing this trading strategy you will now be waiting for the market to come to you and no longer chasing the market like most do!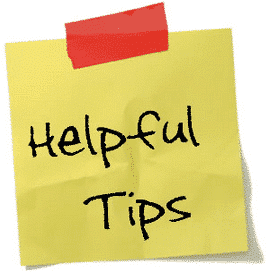 4: Have a Trading Plan
Most traders know they should have a trading plan, but hardly any of these same traders do. Even from the traders that do have a plan, most have done only a half job.
Forex is a business that has very little rules. There are no rules telling you where to enter, how long to trade for, how much to risk or what trading strategy to use etc. The list goes on and on. The only rules you have in the Forex business are the rules you make for yourself!
Your trading plan needs to be as detailed as you can possibly make it. You should be able to look at your plan and know exactly what you have to do in any situation. Some basics your plan should cover are:
The method and strategy you use for identifying entry signals
Exactly what entry signals look like
How you enter all trades
How you place stops on all trades
How you manage each trade
Where and how you take profit
How much you risk
How many positions you open
Policy on correlating pairs
Times you trade
Whether you hold over weekends or not
These are only a handful of the basics your plan needs to contain. In any situation in the market you should be able to read your plan and know exactly what you should do.
The best traders who make money regularly are the traders that are consistent in applying their method. Having a trading plan plays a huge part in creating the consistency that traders seek. As we said above there are very little rules in the market and unless you have a rule set and plan to follow you will behave differently given similar market situations.
If you are behaving differently and doing different things, you will never be able to have consistency in your trading and your results will reflect this!
5: Get the Correct Education
Most traders when learning to trade normally lose a ton of money from their trading accounts, rather than getting a solid education under their belt first. Many traders think they can go it alone and will learn by trial and error. What normally ends up happening is the trader goes on losing until they either give up, or finally get the education they need from someone that has done or is doing what they want to do.
Forex is the only job in the world where otherwise smart people fail to realise the benefits of getting a solid education before ever thinking about trading with real money. Think about it; Lawyers don't just walk into a courtroom and start winning cases. A surgeon doesn't wake up one morning and start doing surgery. Even professional sports people have coaches to help them reach their goals.
Whatever method or system of trading suits your personality, seek out someone that has done what you aspire to do and learn from them. Commit to learning and perfecting your chosen trading method and make it your own.
There is no need to reinvent the wheel. Making money in the Forex market has been done by many people in many different styles. You don't need to create a new way to make money; you simply need to learn from someone that can teach you!
I hope you have enjoyed this article and can start to implement the strategies discussed into your own trading.
Safe trading,
Johnathon Fox