The AUD/USD price has been bullish in recent times, since early January, all the way from 0.6740 to around 0.7108. However now, it appears as if the upside momentum has been exhausted, and price action may have to retrace downward, before possibly regaining its upward path.
Major Price Levels:
Top Levels: 0.7134, 0.7154, 0.7189
Floor Levels: 0.7104, 0.7090, 0.7070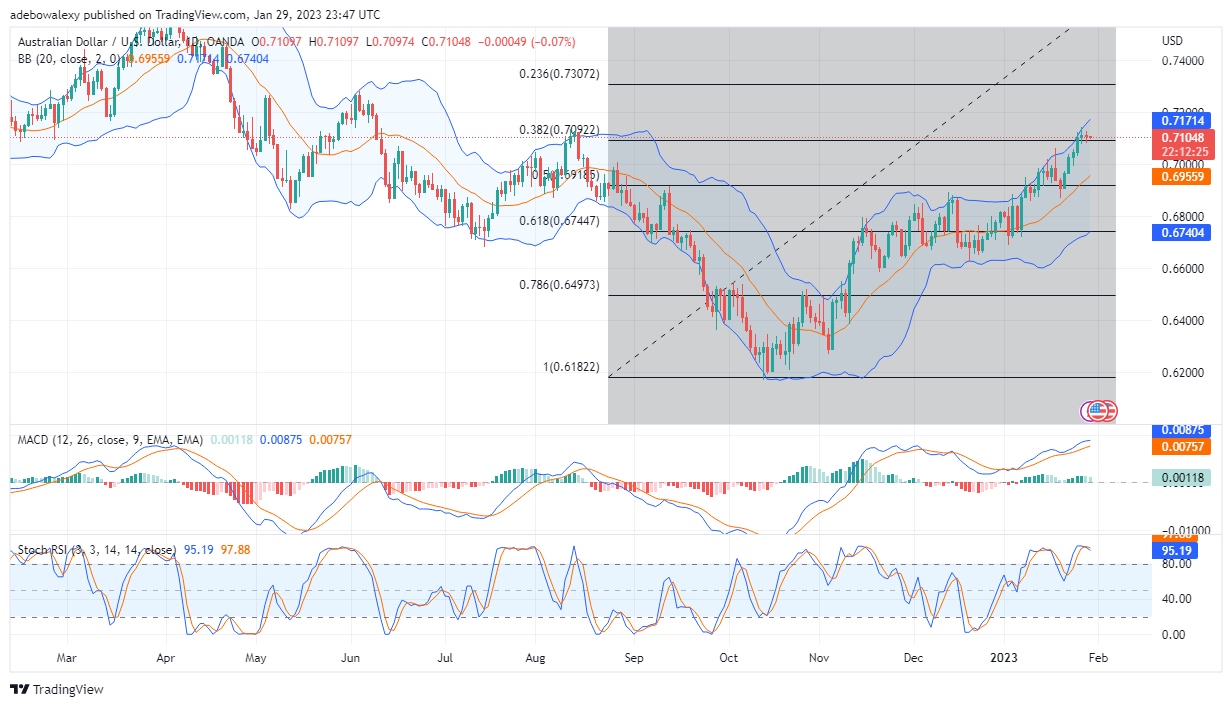 AUD/USD Price Already Testing the Fibonacci Support Level of 38.20
The perceived exhaustion in the AUD/USD market on the daily chart has caused prices to start testing a strong support. Over the past two trading sessions, bulls and bears have battled hard, however, the bears have been winning by minimal margins. Generally, price action stays above the MA line of the Bollinger band. But, the MACD indicator is revealing that the upside momentum is weakening. This can be seen as the bars on this indicator are now pale green, and this sign suggests that upside momentum is reducing. In addition, the Stochastic RSI indicator has displayed a downward crossover, and this further suggests that price action may start moving downward as well.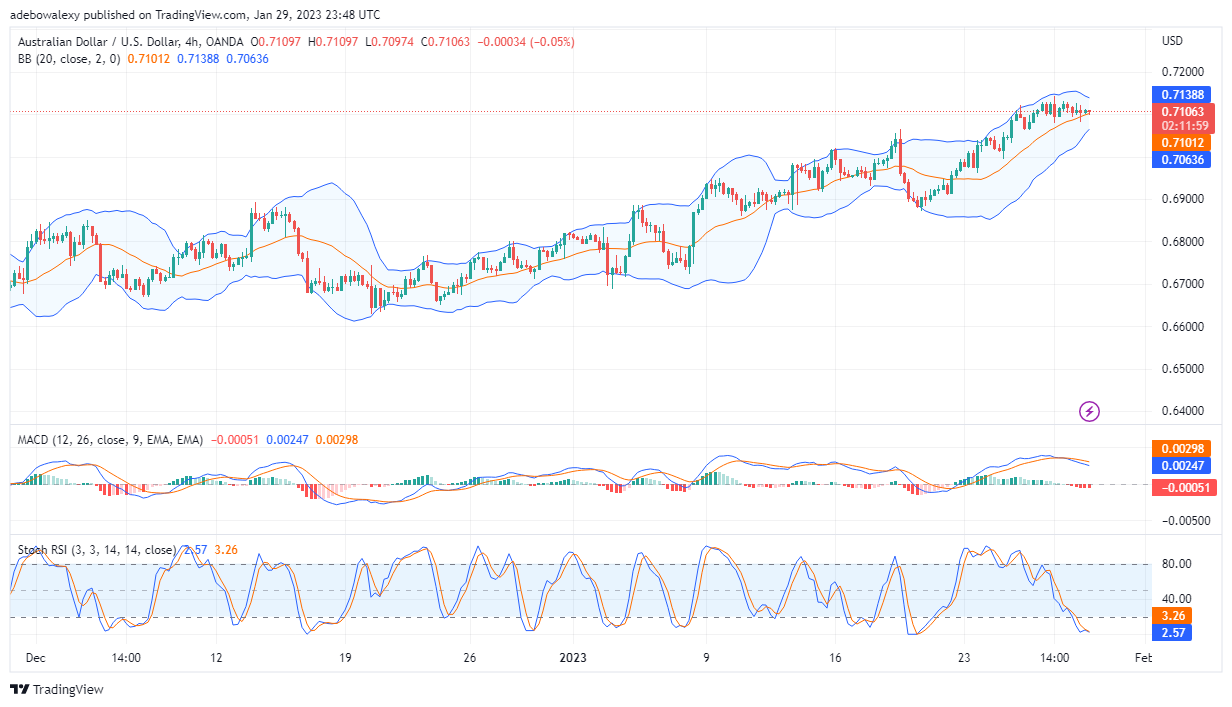 AUD/USD Is Set for a Downward Retracement
On the 4-hour market, AUD/USD price action has landed on the MA line. Furthermore, the most recent price candlestick here suggests that downward forces continue to exert significant influence in this market. The histogram of the MACD indicator is still growing below the equilibrium level. Likewise, the RSI lines have fallen deep into the oversold region. Consequently, the two indicators are aligning to predict a decline in the AUD/USD price. Nevertheless, one should take notice of the sensitivity of the Stochastic RSI indicator. It could be observed that at this small decline in price, the curves of this indicator have fallen deep into the oversold zone at around the 3.3 and 2.6 levels. Consequently, this seems to be revealing that the price may only experience a minimal retracement, perhaps to around 0.7030.
Do you want to take your trading to the next level? Join the best platform for that here.