In the crypto market, the best time to invest for a profitable future return is when the price of the market is on the downside. Battle Infinity is offering the such opportunity to prospective investors to buy now. The Market price is consolidating around the current price of $0.002853 and this may precede a bullish trend.
 Key Levels
Resistance: $0.002918, $0.003000, $0.003100
Support: $0.002500, $0.002231, $0.002000
 IBAT/USD: The Indicators' Outlook 
 The fast and slow lines of the Moving Average Convergence and Divergence are moving very close along with each other to indicate a consolidating market. The two lines and the histograms are also moving along horizontally across the point of equilibrium. The MACD indicators are in between the bullish zone and the bearish zone.
From the Bollinger band indicator, we see that the upper band and the lower band are converging and seem to be compressing the price actions. This confirms the consolidation sentiment and also indicates an imminent price breakout. We expect a breakout to the bullish market zone after this consolidation period.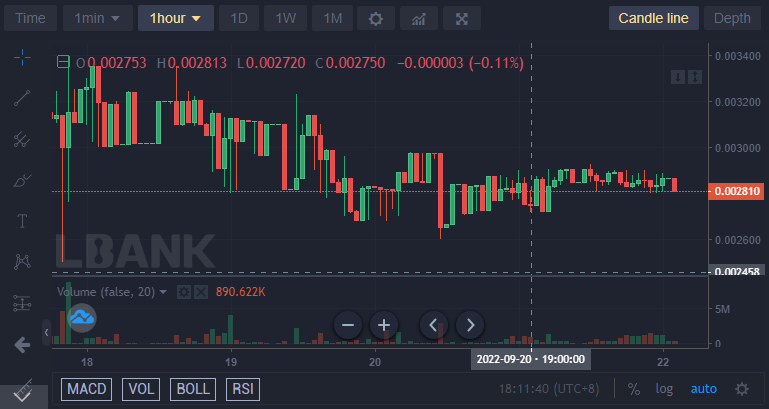 Battle Infinity Short-Term Outlook: Bullish Recovery (15-minute chart)
Many of the recent bullish candlesticks that appear in this timeframe are bullish recovery candlesticks. This shows that buyers are aggressive with the limit of strength that they have to spare, for now, They are mounting pressurer strength, for now, is matching up with the sellers' strength. As more investors take advantage of this period, the price of Battle Infinity may rise.
 Want a coin that has a huge potential for massive returns? That coin is Battle Infinity.
 Buy IBAT now.