Battle Infinity have had 3 attempts, so far, to take over the $0.00255 price level, but was rejected. The bears maintain their price level and the buyers also maintain their support level which is at $0.002475. The market activities oscillate continuously through the moving average as the trading session progresses.
 Key Levels
  

Resistance: 

$0.0027, $0.0028, $0.0029

  

Support:

 $0.0024, $0.0023, $0.0022
IBAT/USD: The Indicators' Outlook 
The 20-day moving average moves along horizontally as the market activities oscillate continuously through it as it moves around the $0.002510 price level. With the strong support level and the strong resistance level, we can conclude that the price is consolidating again. To confirm this sentiment, the proximity between the two bands of the Bollinger indicator increases as the market moves sideways.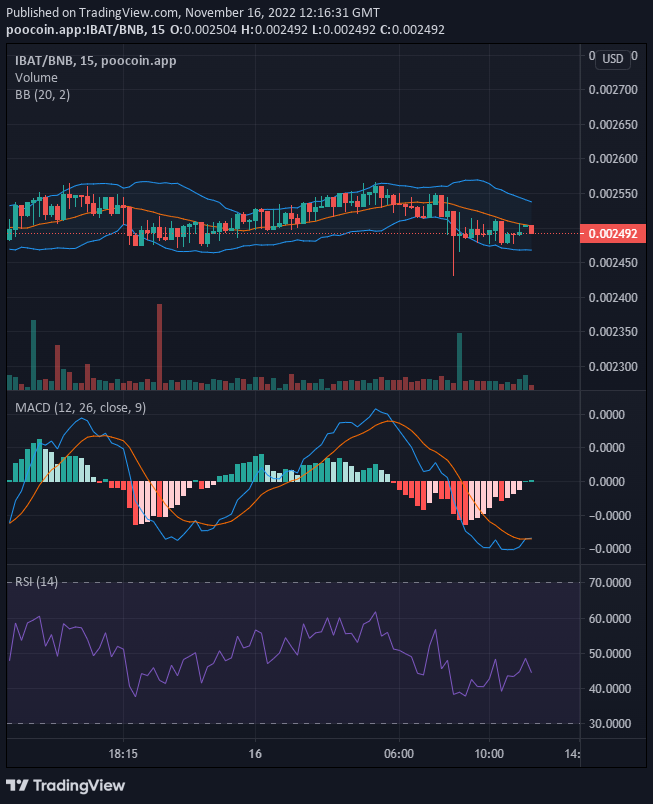 Battle Infinity Short-Term Outlook: Bullish Recovery (15-minute chart)
The moving average from this point of view follows the up-and-down movement of the market. From the MACD indicator, we see that the market is set for another upswing as the MACD line has crossed above the signal line. This is the time for traders to place a long trade for profitable returns.
 Want a coin that has a huge potential for massive returns? That coin is Battle Infinity.
 Buy IBAT now.