The supply line in the Battle Infinity market shifted from $0.00188 to $0.00185 when the bullish price got rejected at $0.001854. The bulls lost ground to the bears, and the price fell below the key support level. Now, the bulls are securing new support at $0.001768, thereby creating another opportunity for traders to buy IBATUSD.
Key Levels
  

Resistance: 

$0.0022, $0.0021, $0.0020

  

Support:

 $0.0017, $0.0016, $0.0015
 IBAT/USD: The Indicators' Outlook 
The expanding bands of the Bollinger Bands indicator are a sign of high market volatility. But, because the lower band has more movement than the upper band, this implies that bears are having the upper hand in the market for now. The selling pressure is really strong, and the MACD indicator portrays this with the appearance of strong histograms on the chart. This current market status is an opportunity for traders to buy IBAT to maximize profit when the bull market starts another run.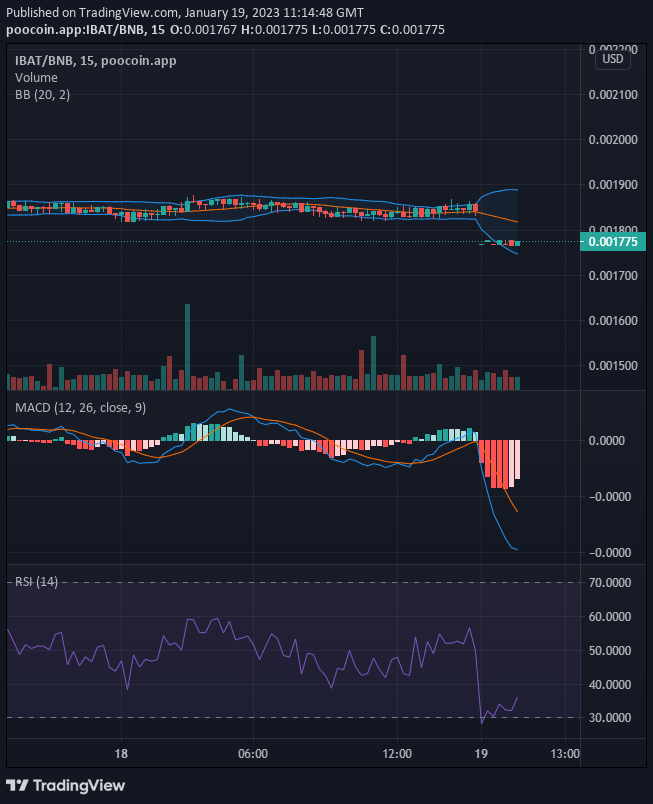 Battle Infinity Short-Term Outlook: Bullish Recovery (15-minute chart)
On a smaller timeframe, we are beginning to see a bullish price recovery. At first, the buyers were able to prevent the bear market from going beyond the key support price level, and now, the 'tide is turning' in favour of the bulls already. The faded red histograms are beginning to appear in the MACD indicator. The bull market is about to return into the $0.0019 and $0.0018 price zone.
Want a coin that has a huge potential for massive returns? That coin is Battle Infinity. Buy IBAT now.