Daily Routine of Forex & Futures Trader Johnathon Fox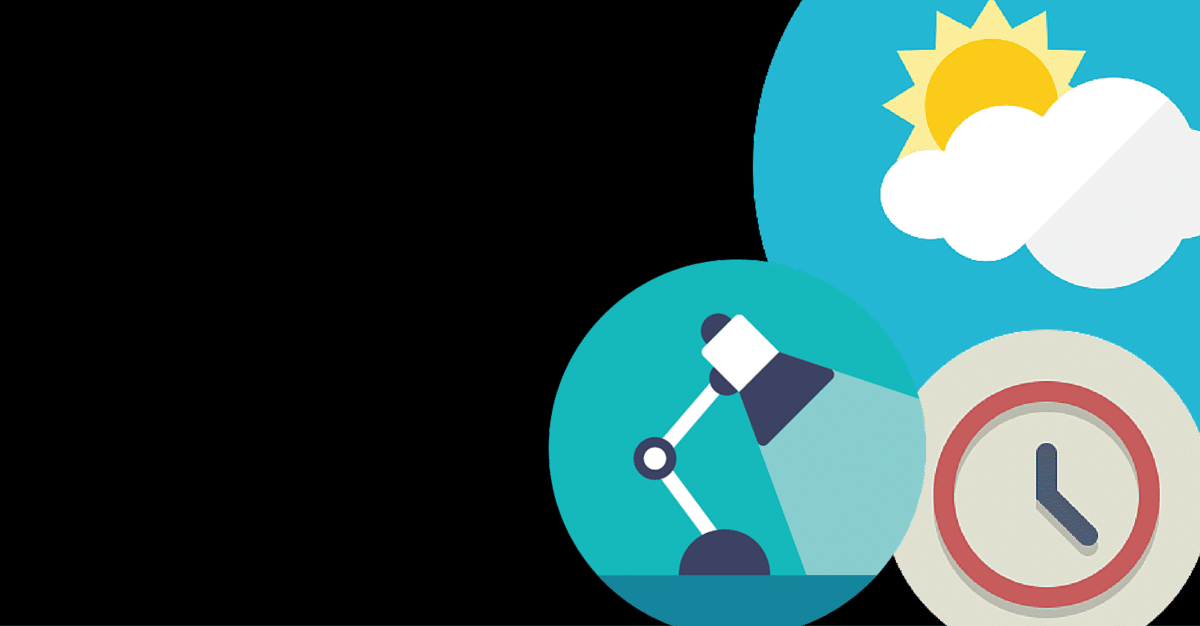 In today's lesson I am going to walk you through what a typical day in my trading life consists of.
Two common questions I get asked are; what does my daily routine consist of and do I sit at the computer screen all day long. To give you guys an insight into what a typical trading day really looks like and answer these questions and am going to give you a run through my routine.
Time – 0600 am
Right at the this point of the year it is the earliest I have to wake up to make the New York close for the daily candle close. A major part of my trading is made up of trading the daily charts and this involves trading the New York close daily candles. The closing time for these for me at the moment is 0630.
I live in Australia and travel each week in between South Australia and Victoria which has a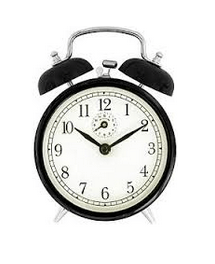 difference in time zones of half an hour.
Because of daylight savings setting around the world the New York close settings change throughout the year, so whilst at the moment I have to get up for the close at 0630 at one point in the year the New York close gets out to as late as 0900.
I like to be fully charged before going into my office and going to my charts. Some people just do not give their trading the respect it deserves. They treat it is as though it is all a bit of a joke or as if it is all just going to happen for them and, then wonder why it is not coming together. I try not to leave anything to chance.  I make sure I am fully awake and alert before switching any computers on.
Time – 0630 am
I am already on my computers and checking my charts by 0615 at least. I need to be because if I spot a setup that I want to play on the daily charts I will need to be able to work out the orders and have them ready to go by the time 0630 comes around the market closes. As soon as the market closes I can then place the entry orders. If the market, then shoots of I will have my entry orders placed in the market. If I am late to the market because I am sloppy or lazy I will miss this trade and that's not acceptable.
After I have placed any trades, there is still a lot to do. First, I must as a priority place stop orders and first targets on the trades I have placed. Then, I go through the market taking notes. I keep these notes on my computer in a diary and they are like my own running market commentary. They type of notes that I am writing down are thing such as;
Kill zones
Key trends
Price flips
Key levels
Price approaching key daily/weekly levels
Possible breakout trades
Price stuck in ranging markets and not to get caught in ranging trades
Price moving from box to box
Each Sunday night before the market opens I go through all of my charts and I mark my Kill zones, price flip points and support & resistance levels. I only have two support and resistance levels on each of my charts as explained in my tutorial that the link can be found below. After marking my kills and flips, I also mark my general support and resistance levels.
At each New York close most of these support and resistance levels are still valid. I do not need to go through each chart and change each level, I just need to reassess and see what levels price has held and which levels price has burst through.
At the New York close I go through each chart and I assess if price has held a level or if price had moved through one of my levels. If price has moved through a level I will delete it and put a new one up or look for a new kill, flip or support or resistance level.
If you are not sure how to mark price flips or kill zones please read here: HERE. You can read how to mark support and resistance correctly HERE.
Time – 0900 am
0900 is time for housekeeping duties such as looking after the website here at Forex School Online. This is when I normally jump in the members Forum and reply to members who normally have questions. I will also reply to members emails at this time and I also make a post to the "Price Action Setups" section at this time of the day as well.
Time – 1100 am
This is the time in the morning when the Asian session is roaring. This is when it's highly likely I'll be out having lunch or be somewhere there is free internet so I can have a bite to eat and use either my Ipad or notebook.
During the Asian session it is very rare that I will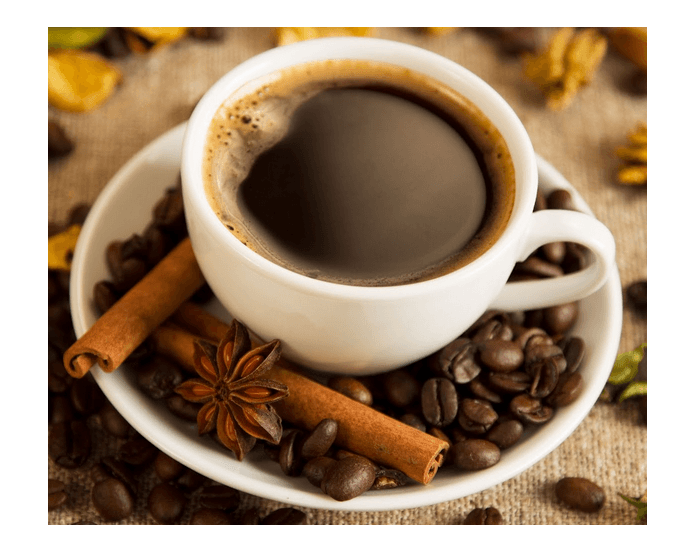 watch my charts and I highly encourage others to do the same. Once traders start watching their charts they just can't stop. The Asian session is very slow and boring and for the trading I do on the higher time frames it is not what I need.
I stick to the best times to trade and the optimum A+ setups that are super high probability of being winning trades. This is not the Asian session and so I prefer to do other things during the Asian session and this is my down time and it is rare that I will do any trading or even watch my charts during this time.
Time – 1500 pm
This is when I pick my son up from school and now this is mine and his time. We don't have too much time together to this point because I have been up early being with the charts and trading and he would have been up and out the door off to school. From 1515 until after dinner I spend this time with him having dinner and going through the night routine and also having some fun. I will then get him ready for bed and by the time 1815 comes around we have had out dinner and I am ready to flick the charts back on and see what is happening with the open of the UK session.
Time – 1830 pm
The open of the UK session is when the market starts to heat up and the volatility begins to spike after the quieter period of the Asian session. The UK are the biggest Forex traders in the world and move through the biggest amounts of money through the markets every day and this creates the large volatility that I need to make my trades.
The first 4hr candle I am looking at for price action setups closes at 1830. The UK market has been trading for 2hrs by the time this 4hr price action candle closes. I am going through my charts and looking mainly for if price has moved into my key levels or kill zones. If price has moved into these zones it is, then that I will check for price action setups.
I will check for price action setups first on the 4hr time frame, the 8hr time frame and possibly on the 12hr and depending on what the level and setup smaller time frames such as 1hr and 2hr charts.
Time – 2230 pm
This is the optimum time for price action traders. This is when the UK and US markets are overlapping and the two biggest Forex countries are both open for trade and are trading. To put it basically; The big guys are awake and the Forex market is rocking!
This is the best time to be trading because the big guys are pushing their money in the market which makes the market move and the market moving is what we need to make money. If the market does not move, then we cannot make money.
2230 is the next 4hr candle close time for me and this is the next time I will come back to my charts to see what the market is doing. This is when I will firstly check any trades I am in and adjust any stops and or targets. I will move any trades to break even accordingly to what my plan says to do and then set about hunting for new setups.
I will then run through the same routine as the 1830 routine to look for price action setups. I will move through my charts one by one and looking to see if price has moved to any of my key levels of kill zones. If price has moved through a support or resistance level, then I will remark that level with a new support or resistance level. If price has moved into a key level or a kill zone it is, then I will begin the hunt for a price action setup.
Trading Routine – Recap
This routine is something I have been using for many years. I have built the routine around the timings of the markets and the needs to trade around the best times which are the UK and US's markets. Because of this I make sure I am refreshed and ready to trade when the UK and US markets are open and have my down time when the market has its quite time during the Asian session.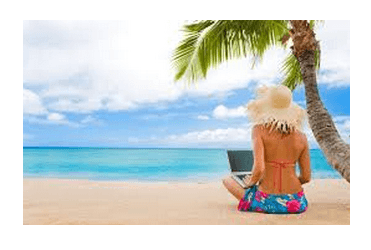 Early on in my career I did not have a routine and just tried to go with the flow and I was quick to find out that this it is simply not sustainable. Having a set routine keeps everything in check and flowing like a well-oiled machine. It now takes me literally 30 minutes to 1hr each day to carry out my trading at the most.
I am not sitting at a computer and staring at charts all day long and wasting my life in front of a computer screen. I like most people came to Forex for two main reasons and that was for money and the lifestyle and I think people quickly lose sight of this and fall into the trap of thinking they need to sit and stare and charts all day long and to be honest they do it for no reason! Spending more time in front of charts is not making then any more money.
I really hope you have enjoyed this insight into how I go about my trading day and hope it can inspire you in your trading. I also hope it can show you that you do not have to sit at your computer screen all day to make money trading. There is simply no need to sit at your computer staring at your screen all day long.
The best traders stalk their trades and then they either pull the trigger or they walk away, they do not sit and stare all day getting headaches! If you want to learn more about how I trade and how I can help you become a better and more confident and trader, check out the Price Action Trading Guide Here.
Safe trading,
Johnathon Fox