Ethereum (ETHUSD) Price Forecast: May 24
The Ethereum (ETHUSD) is recovering steadily as the pair now trades in an ascending channel. Should buyers interrupt the bears strongly and push higher, the bullish pattern may increase the coin price to rise further to a $2142.85 high value which might possibly hit the $2500.00 supply trend line.

Key Levels:
Resistance Levels: $1700.00 $1800.00, $1900.00
Support Levels: $1200.00, $1100.00, $1000.00

ETH (USD) Long-term Trend: Bullish (Daily Chart)
As an outcome of low bearish momentum, the ETHUSD pair now trades in a general bullish trend. The bulls are hindering the market from smashing through the support zones.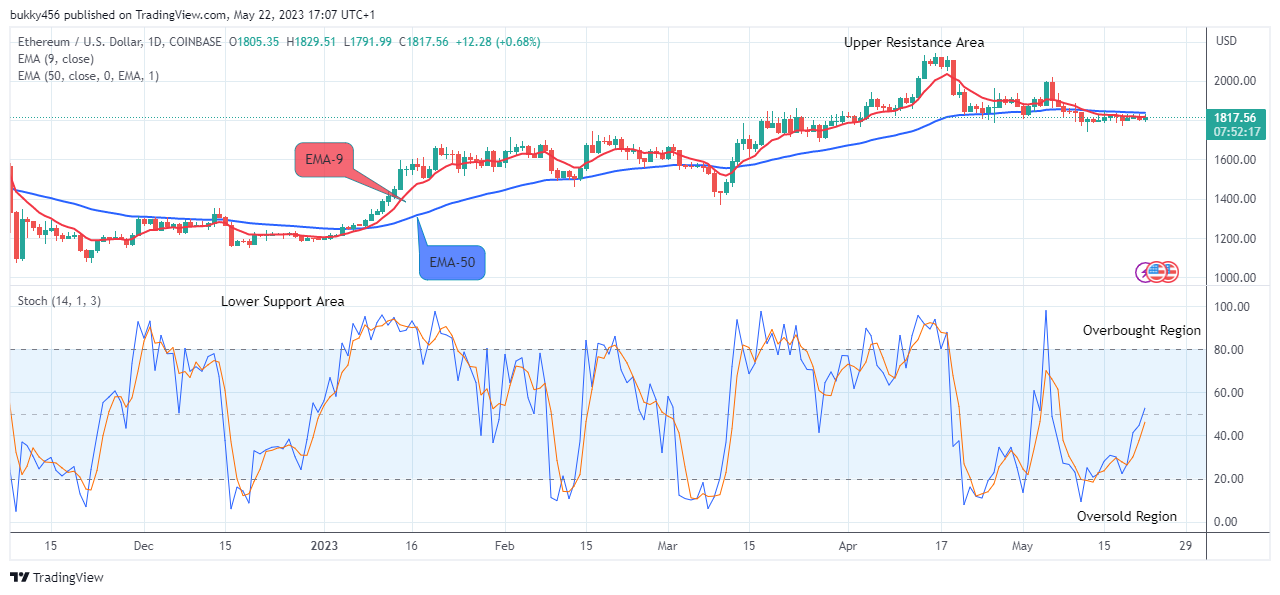 The bulls sustained the coin price at the $1819.96 resistance value in the past few days and this has made the crypto sustained its bullishness in its recent high.

The market was propelled higher by the buy traders until it reached a new high at the $1829.51 resistance mark above theEMA-9 approaching the EMA-50 as the daily session resumes today. This shows the level and the high impact of the buy investors on the crypto market.

Thus, if the bulls could regroup and push higher, a steady rise above the mentioned supply value will accelerate the new bullish cycle to a significant key level in the supply area.

Additionally, the price of Ethereum which is pointing up on the daily signal implies that the price is still going up and in this case, the coin price might possibly hit the $2500.00 resistance level in the nearby days and beyond in its higher time frame.

ETH (USD) Medium-term Trend: Bullish (4H Chart)
Despite the interference of short-term traders in the price flow, the medium-term time frame market shows a bullish race. The price of Ethereum can now be seen progressing upward above the moving averages. This shows that buyers are currently gaining more strength in the market.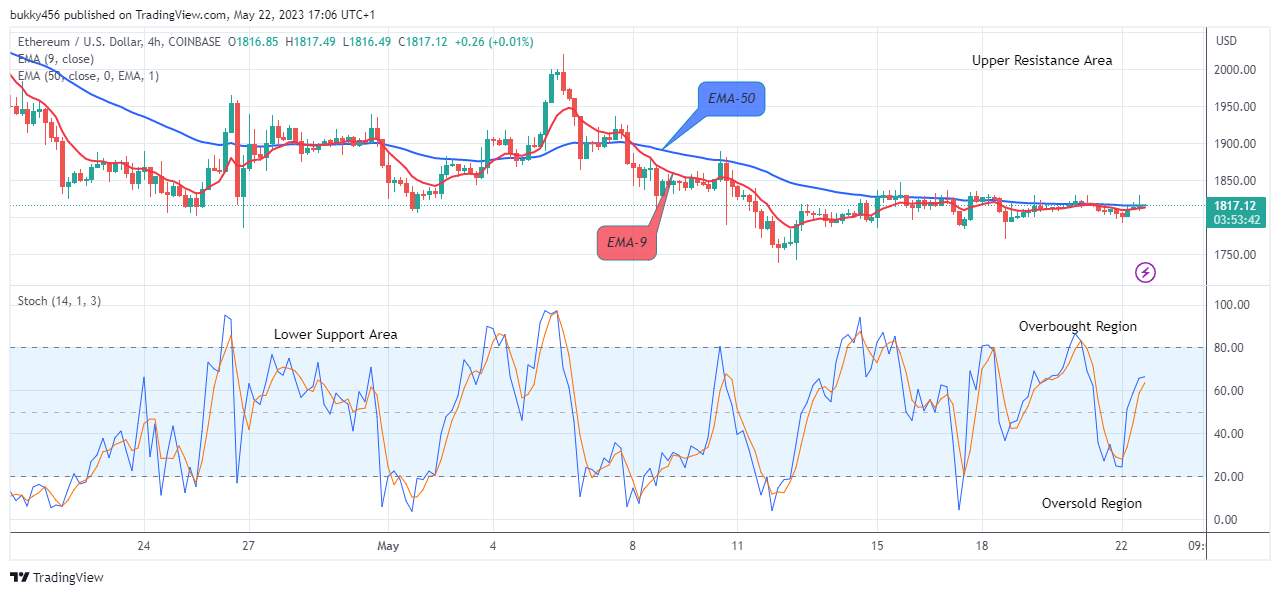 The bulls' activity at the $1810.81 high value in the previous action has sustained the crypto's price to remain stronger above the trend lines in its recent time.

After completing the downward moves at the $1791.99 support level, the market price of ETHUSD now trades at the $1817.49 supply value above the two EMAs as the 4-hourly chart opens today, this is an indication that the coin is actually traded by the buy traders, this also connotes more intraday gains for the buy investors.

The longer the price stays far above the mentioned level, the more pressure builds up to reach a key significant level at the upside.

Further, continuation to the north is likely as the bulls are seen clustering around the coin market at present. So we can expect a steady increase in the price of Ethereum to reach the $2500.00 resistance level as the journey up north continues in its medium-term outlook.

Buy Ethereum on eToro