Ethereum (ETHUSD) Price Forecast: March 20
The ETHUSD pair now trades at the upper resistance area at the $1846.00 level and remains a buy signal for the coin holders. The cryptocurrency might continue in that direction if the bulls could add more efforts and the price closes above the current price, the coin might further extend to a $2000.00 upper resistance value and beyond.

Key Levels:
Resistance Levels: $1700.00 $1800.00, $1900.00
Support Levels: $1200.00, $1100.00, $1000.00

ETH (USD) Long-term Trend: Bullish (Daily Chart)
ETHUSD remains bullish on the higher time frames. This is clear as we can see the prices trading at the upper resistance area indicating a strong bullish trend. However, the recent market has favored the bulls.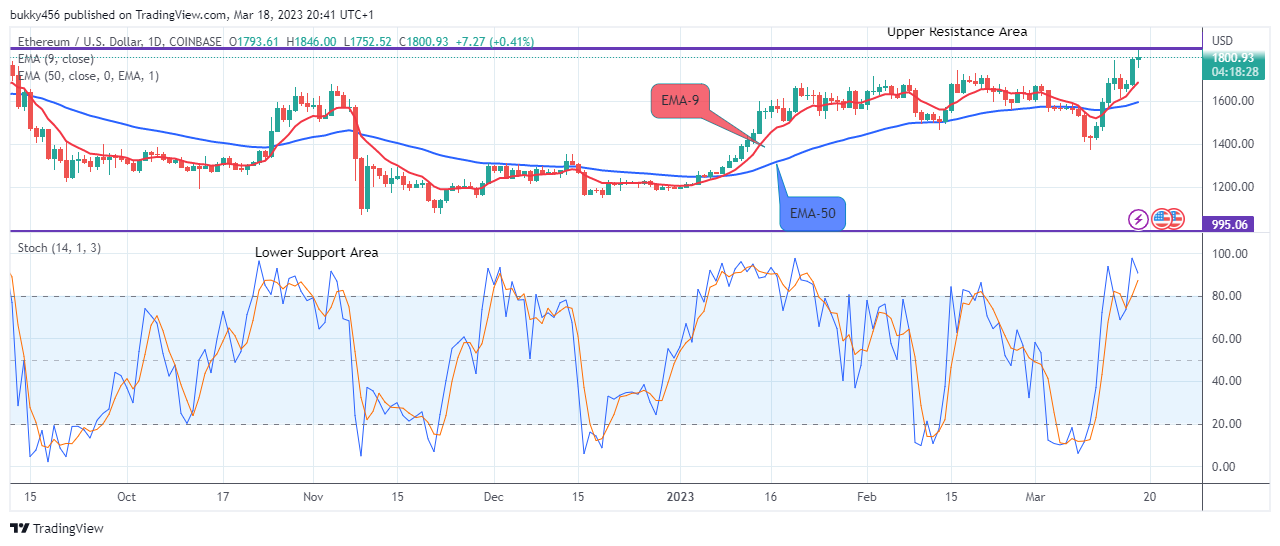 The strong push by the bulls to the $1803.73 supply trend level during the yesterday's session has contributed to its strong bullish trend in its recent high.

The bulls' action increases the price of Ethereum up to the $1846.00 upper resistance level even as the daily session opens today. The pressure to acquire the crypto would increase if it broke beyond the $1900.00 high mark.

In addition to that, the market daily stochastic is pointing up, which will attract more buyers to the market in search of a bullish continuation pattern. If that happens, the price may further climb toward a $2000.00 upper high level, which would strengthen the bullish trend in the long-term perspective.

ETH (USD) Medium-term Trend: Bullish (1H Chart)
Despite the interference of short-term traders in the price flow, the medium-term time frame market shows a bullish race. The price of Ethereum can now be seen progressing upward above the moving averages. This shows that buyers are currently gaining more strength in the market.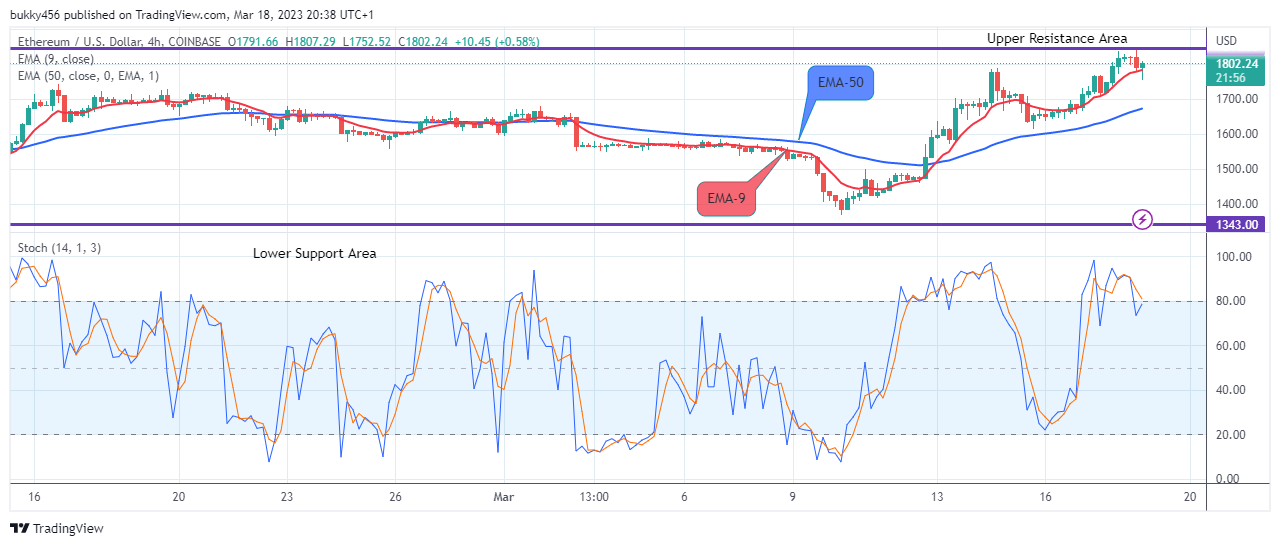 The long traders made a correction to the $1807.29 upper supply value as the 4-hourly chart resumes today. Thus, if the bulls boost their market stress, the price tendency will rise above the key levels.

In addition, the coin is in an upward direction on the daily stochastic, more buyers' participation is a prerequisite at the moment. We expect the price to reach the $2000.00 upper resistance value amid sustained buying pressure in the coming days in its medium time frame.

Buy Ethereum on eToro