Price on the EURNZD is now retracing back higher into what could be a kill zone for traders to begin potentially hunting short trades on their intraday charts with the recent strong trend. The level that price is moving back higher into is a major level. This level has been a proven support level in the past and now traders could watch to see if this level is going to hold as a new price action flip level and as a new resistance.
On the daily chart last week, price smashed through the support level and made a strong close lower showing that the support had been broken. As I am writing up this new post price is making a rotation or retracement back into the old support and potential new resistance area.
Price on this pair has been in a really strong trend of late. If we especially look at the 4 hour chart shown below which is also the time frame that a lot of traders use to hunt their setups that they have marked their key daily marked levels on, we can see price is making a really clean "stepping" trend, by that I mean price is moving down, rotating back higher and then stepping back lower. Rather than on the daily chart where price has just made one move straight down with no rotations back higher, the 4 hour charts trend has given traders chances to get into the trend.
This area could act as a kill zone for traders to hunt for short trades. You can read more about exactly what kill zones are and how to hunt trades at them here; Hunting Price Action Trades at Kill Zones. If price does rotate back higher and into the old support/new resistance, you will need to watch the price action behavior to see if the level is going to hold and to potentially look for bearish trigger signals that are going to confirm price is rejecting the new resistance area and not moving back above it.
Traders could look for setups on their intraday charts such as their 1 hour, 4 hour or even lower time frames if they are comfortable.
EURNZD Daily Chart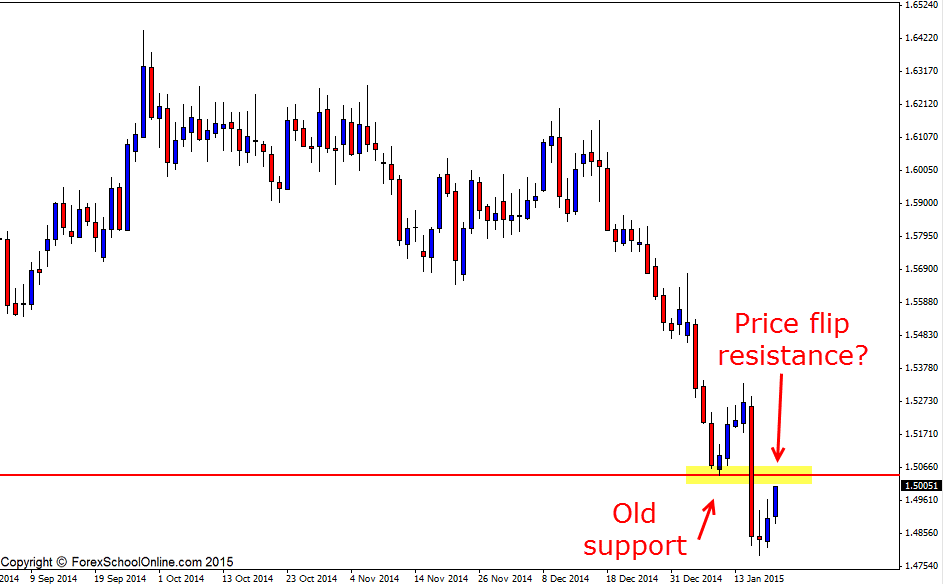 EURNZD 4 Hour Chart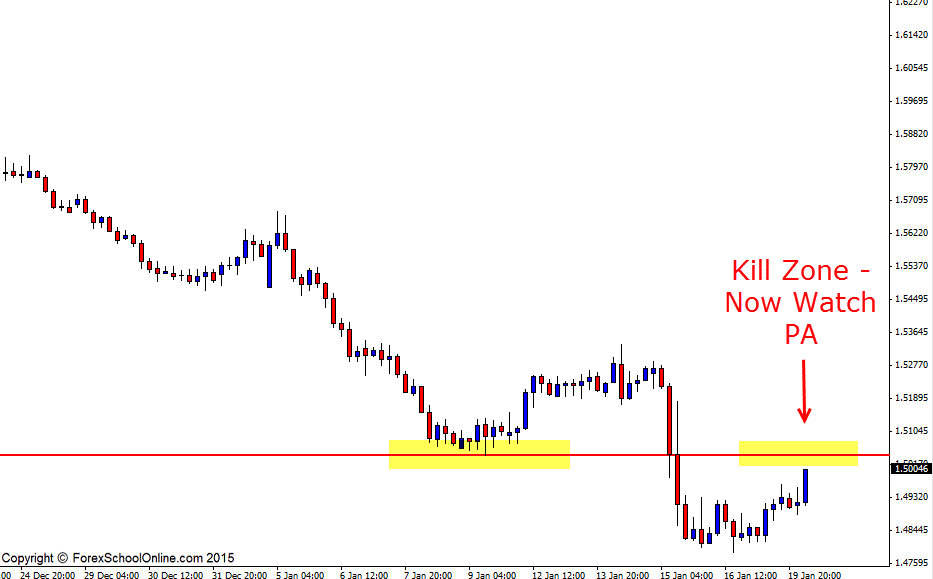 Related Forex Trading Education
– Recommended Forex Charts & Broker For Price Action Traders