LBLOCK/USD: August 4th
Between now and yesterday, Lucky Block has moved nearly a thousand points into the Upside. Also, this crypto is still focused on going higher. Additionally, going by the reading displayed on indicators it's very likely that LBLOCK will achieve its goal.
Current Value of LBLOCK: $0.0008998
LBLOCK's Market Capitalization: $36.9 million
LBLOCK's Moving Supply: 40.77 billion
LBLOCK's Total Supply: 99.6 billion
LBLOCK's Position on Coinmarketcap: #3323
Major Levels
Ceiling: $0.0008824, $0.0008900, $0.0008998
Floor: $0.0008824, $0.0008784 $0.0008505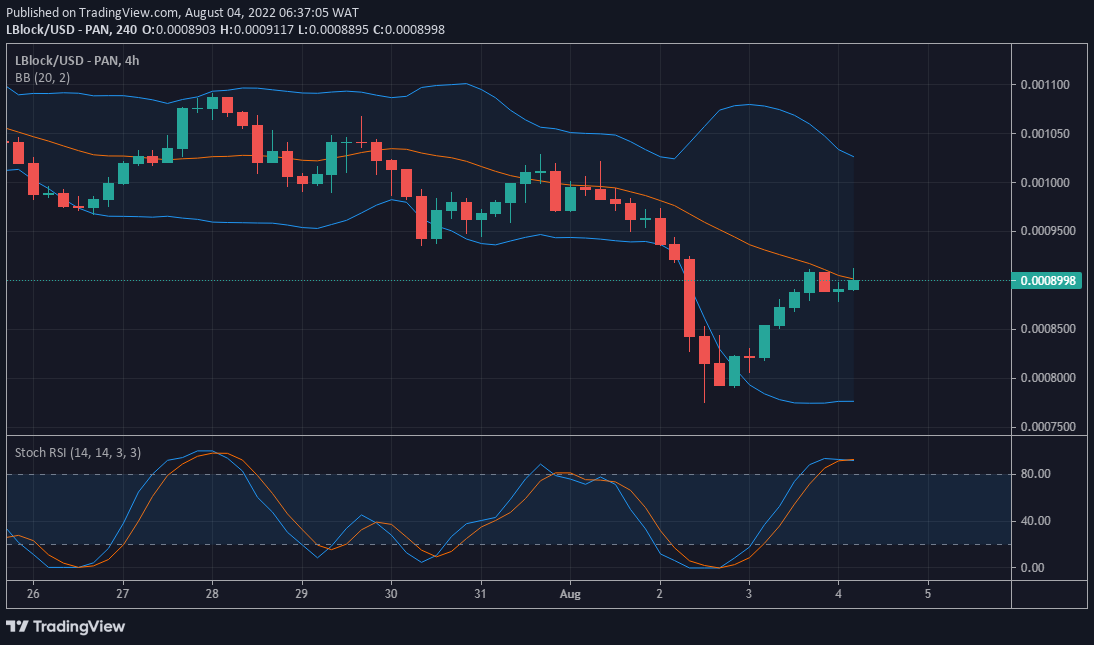 LBLOCK/USD Value Prediction: Lucky Block Focusing On Breaking $0.0009000
LBLOCK/USD four hours trading chart, this chart reveals that the price of Lucky Block will soon surpass the value level of $0.0009000. It can be perceived that value candles are now at the middle curve of the Bollinger indicator. Thus, this implies that the trend is gaining more upward momentum. Also, the lastest candlestick on this chart formed as a bullish one, which implies more buyers are in. Eventually, the influx of buyers will push the price upwards, thus breaking into higher price levels.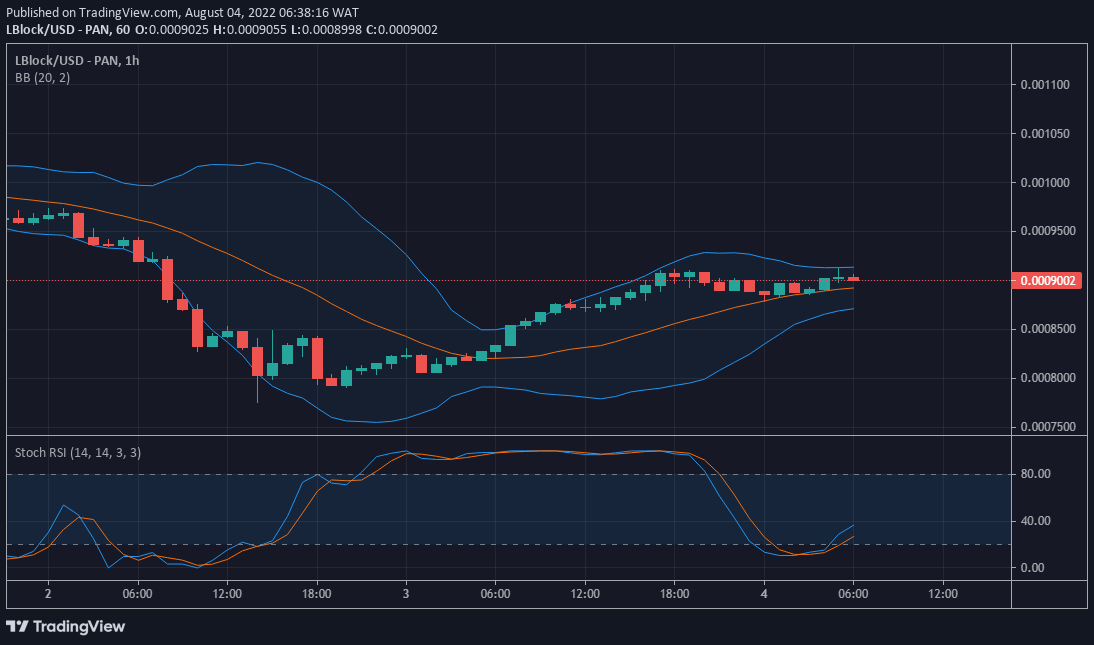 LBLOCK/USD Value Prediction: Lucky Block Target Acquired, More Target Will soon Be Captured
Considering the LBLOCK/USD chart, we can see that the level of $0.0009000 has been broken. Also, this shows that Lucky Block is now advancing in its movements. On this chart, price movements stays above the middle curve of the Bollinger band indicator. This foretells that value may increase further. Additionally, the Stochastic RSI shows a smooth upward bending line, which is gradually moving into the overbought region. Thus, this means that the uptrend is continually gaining strength. Consequently, this may see Lucky Block reaching $0.0009500 and $0.009700 price levels.
You can purchase Lucky Block here. Buy LBLOCK