Lucky Block Price Forecast: June 21
Lucky Block was valued at $0.0009750 during the early hours of yesterday. However, the crypto has since then continued to both impress and show promise, as its value has increased to $0.001013. With this, we can assume that the LBlock/USD has been equivocal in declaring that it's out for a great performance this week.
LBLOCK current price: $0.001013
LBLOCK market capitalization: $42.3 Million
LBLOCK circulating supply: 40.77 Billion
LBLOCK total supply: 99.6 Billion
LBLOCK Coinmarketcap ranking: #3814
Key Levels:
Resistance levels: $0.001010, $0.001013, $0.001020
Support levels: $0.001010, $0.001005, $0.0009920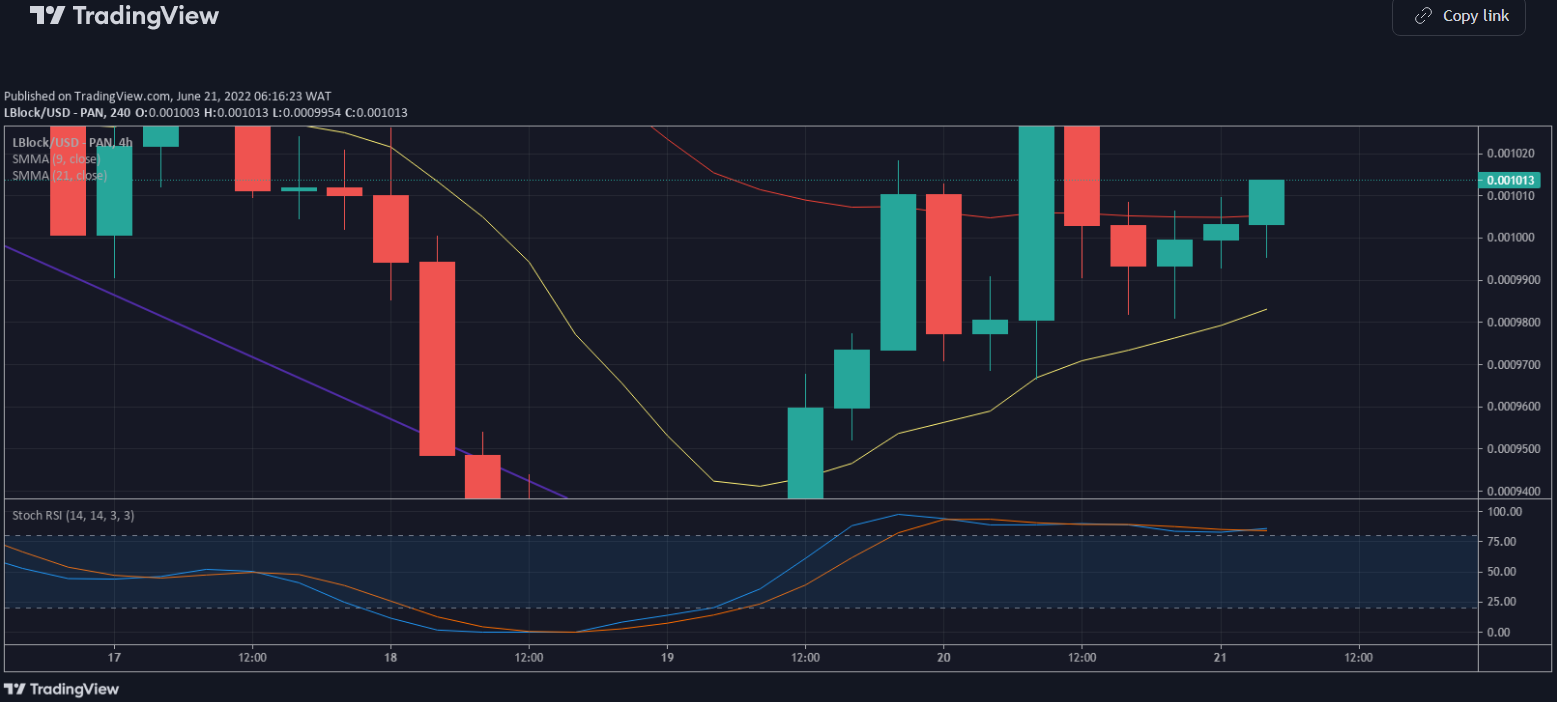 Lucky Block Price Forecast: LBlock/USD Hopes Stays Bright
Lucky Block's Optimist remains strong, as a last, Big, and bullish marubozo candle shows up on the crypto's 4-hours chart. This last candlestick continues to indicate a big win for the buyers.
In addition, it's more likely that the MAs ribbons may cross one another soon. This is so because the quicker MA ribbon is already bending towards the slower one. Should these ribbons cross one another price activity will move higher perhaps to $0.001020 or $0.001040.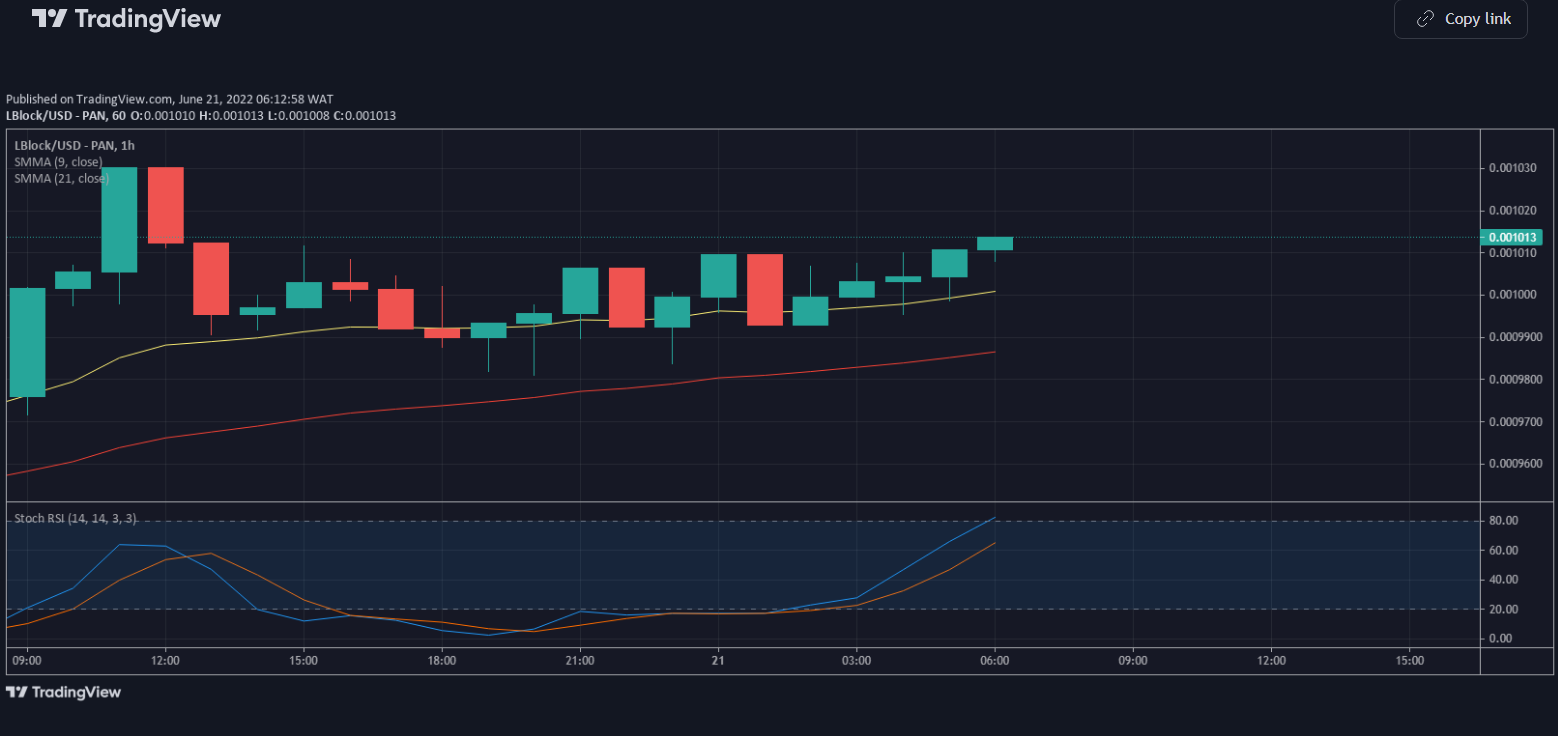 Lucky Block Price Forecast: LBlock/USD Trending Upwards
LBlock's hourly chart reveals that the bulls are both active and winning. The most recent candlestick: bullish, revealed that the struggle among traders ended in favor of the buyers. Consequently, the result of the struggle earned the Lucky Block's current price. There are signs that the crypto's value will increase, as the MAs are now under the candles, and are likely to cross one another. If the MAs should cross while under the price activity, this will further push up the value of the crypto.
Also, the trend strength indicator: RSI, is revealing the that upward movement in Lucky Block's price might remain for some time. This revelation comes from the fact that the RSI ribbons are still rising into the highly bought area. In addition, these ribbons haven't shown any sign of a cross for a downtrend. At this point, all trading indicators are foretelling that the probability of a higher price being reached is high.
Finally, the strength indicator seems not ready to move downward. Instead, it appears to be attempting an upward movement, which signifies that the strength of the trend is strong. Traders should buy now, as hopes of Lucky Block's value moving higher is bright.
You can purchase Lucky Block here.  Buy LBlock