Lucky Block Price Prediction- March 24
The LBLOCKUSD pair might shortly move to the upside. The price is about to undergo a potential upward turnaround as the market is now oversold. If all the support holds in place, and the price faces rejection at the $0.0001600 support value the new bullish correction phase might reach the $0.02000 barrier level and beyond.

Levels:
Resistance levels: $0.0002500, $0.0002600, $0.0002700
Support levels: $0.0002000, $0.0001999, $0.0001899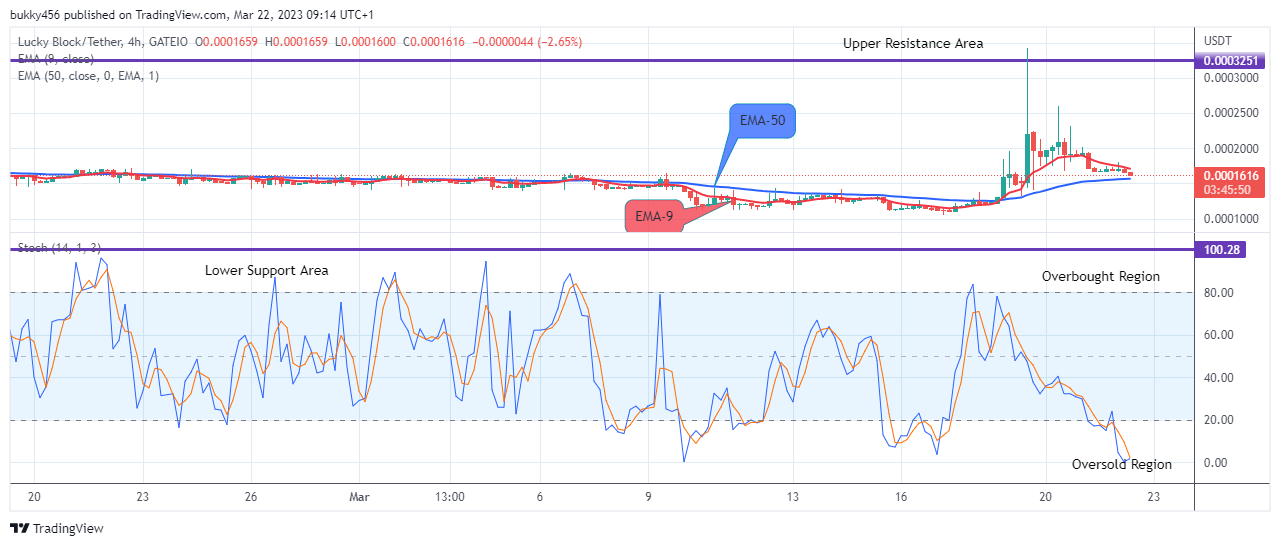 LBLOCKUSD Long-term Trend: Bullish (4H Chart)
The market value of LBLOCKUSD is in a bullish trend in its long-term outlook. The price action can be seen above the EMA-50 indicating an uptrend.

The drop in the coin price to the $0.0001660 low value during yesterday's session has no serious effect on the market as the price remains in an uptrend.

Sellers' increased momentum drove the price down to a $0.0001600 low level above the EMA-50 as the 4-hourly session resumes today. Hence, should the bulls exchange hands with the sell traders and close above the $0.0003429 resistance value, additional intraday gains would be recorded for the buy investors.

Similarly, it is very likely for the coin price reverse at the mentioned support value and face the upside as the market price of Lucky Block now points up below the 5% range of the daily signal in the oversold region, this means that the selling pressure will end soon. So we expect the new bullish correction rally to reach a $0.02000 resistance value in the nearby days in its long-term perspective.

LBLOCKUSD Medium-term Trend: Bearish (1H Chart)
Due to the interference of sellers in the market at the moment, LBLOCKUSD is in a bearish trend move. The bears' pressure to the $0.0001685 low value in the previous action has dropped the coin price below the supply trend levels in its recent low.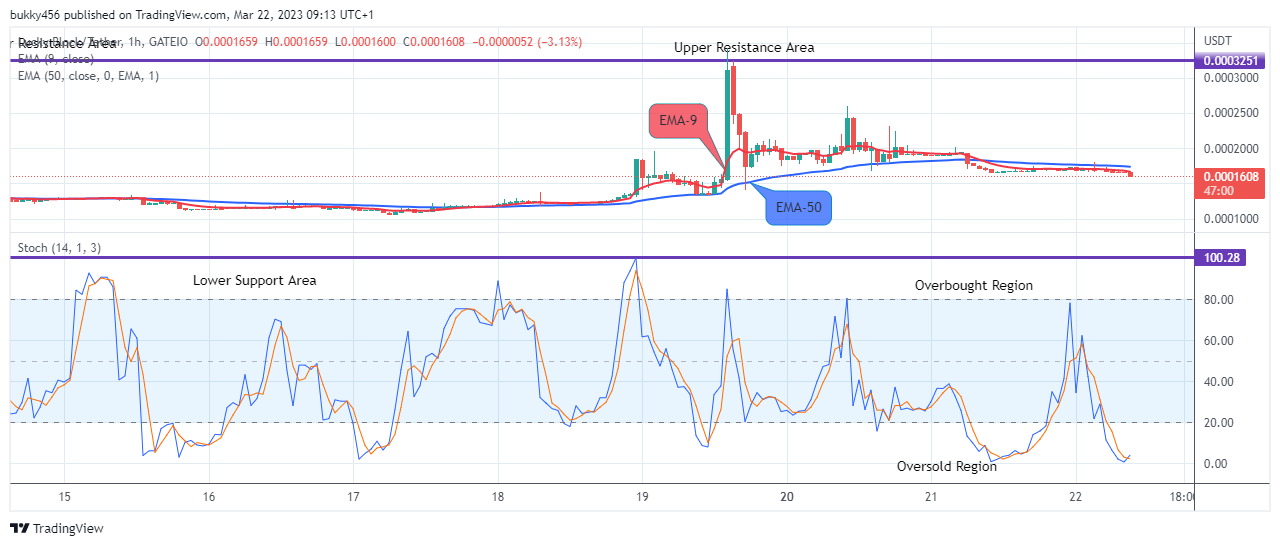 The bulls have actually made an increase to the $0.0001720 resistance level after which the sell traders came in and drove the price down to a $0.0001600 support value below the moving averages shortly after today's 1-hourly chart opens.

Meanwhile, the current price at a $0.0001600 low value below the supply trend lines has not stale the market condition of the crypto. Thus, traders who buy the coin during the bearish market will also make gains in the future.

Hence, a possible reversal at the aforementioned support is likely as suggested by the stochastic oscillator which is now pointing up in the oversold region. This means that the selling pressure will soon be hibernated, we can now expect the emergence of the bulls as soon as possible. If this is achieved, the price of Lucky Block may likely rally up to the $0.02000 high level in the coming days in its medium-term outlook.

You can purchase Lucky Block here. Buy LBLOCK