This week on the NZDCAD I have been looking for short trades on all time frames. It is fair to say I have been in the bears' camp. In saying that however, I have not been blinded or biased in any way – that is one of the FREAKING AWESOME things about price action trading.
With a lot of trading methods, particularly in regards to news/fundamental/announcement strategies, it is extremely hard not to find yourself forming a bias one way or another. This is extremely dangerous to profitable trading and taking high profit trading opportunities that lie in front of us.
Often we will not even know that we have formed a bias in the market until we catch ourselves trying to convince either ourselves or someone else of a position, rather than just taking positions as they come.
As you can see on the weekly and daily chart below, price has NOW popped higher and above a major daily resistance level. Earlier in the week however, price was below this major level and it was at this level that I was looking to make short trades.
I had posted in the members 2 x weekly market summary that it wouldn't surprise me if price popped higher, and if it did I would look to get short. That is exactly what I did.
When price had reached the resistance level and was looking to make a possible rejection, it was not firing off any obvious bearish trigger signals to get short. As you can see if you go through your 8 hour, 4 hour, 2 hour etc, there was nothing obvious or clear cut to get short with.
There were other more advanced and also aggressive price action entry strategies that I could have employed that we teach members, but this was not a great situation for it. That is when I start to move down to the lower time frames, down to the 1 hour, then 30 minute and 15 minute.
The 15 minute chart is below and has a really great price action story. This was the chart that made me pass the setup and move onto the next pair. Why? 2 MAJOR REASONS:
Price on this time frame has formed a base and was making very clear higher highs and higher lows.
Whilst there was a small rejection of sorts on the 15 min chart it was unconvincing, trading into a minor level and if it could break that was then trading into a major level.
I said this chart was an interesting price action story and I mean it. After breaking this major daily level and moving higher, which I did not see happening at the start of the week (see why it's so important to not hold a bias – this saved me a full loss this week),  price made a quick retrace back into the old resistance/new support price flip and is now continuing higher as I write this for you.
Weekly Chart – Will Price Hold?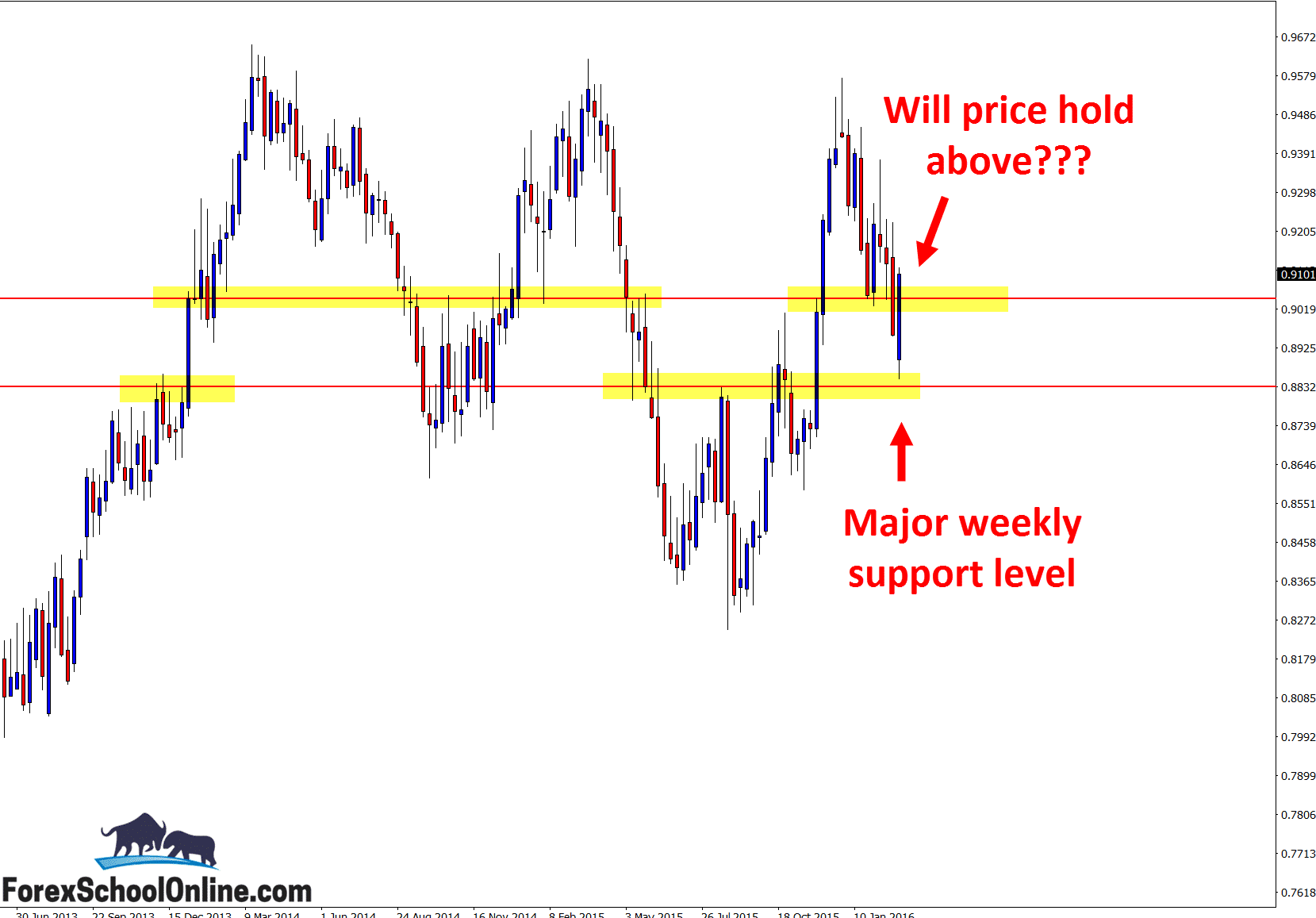 Daily Chart – Price Bounces From Support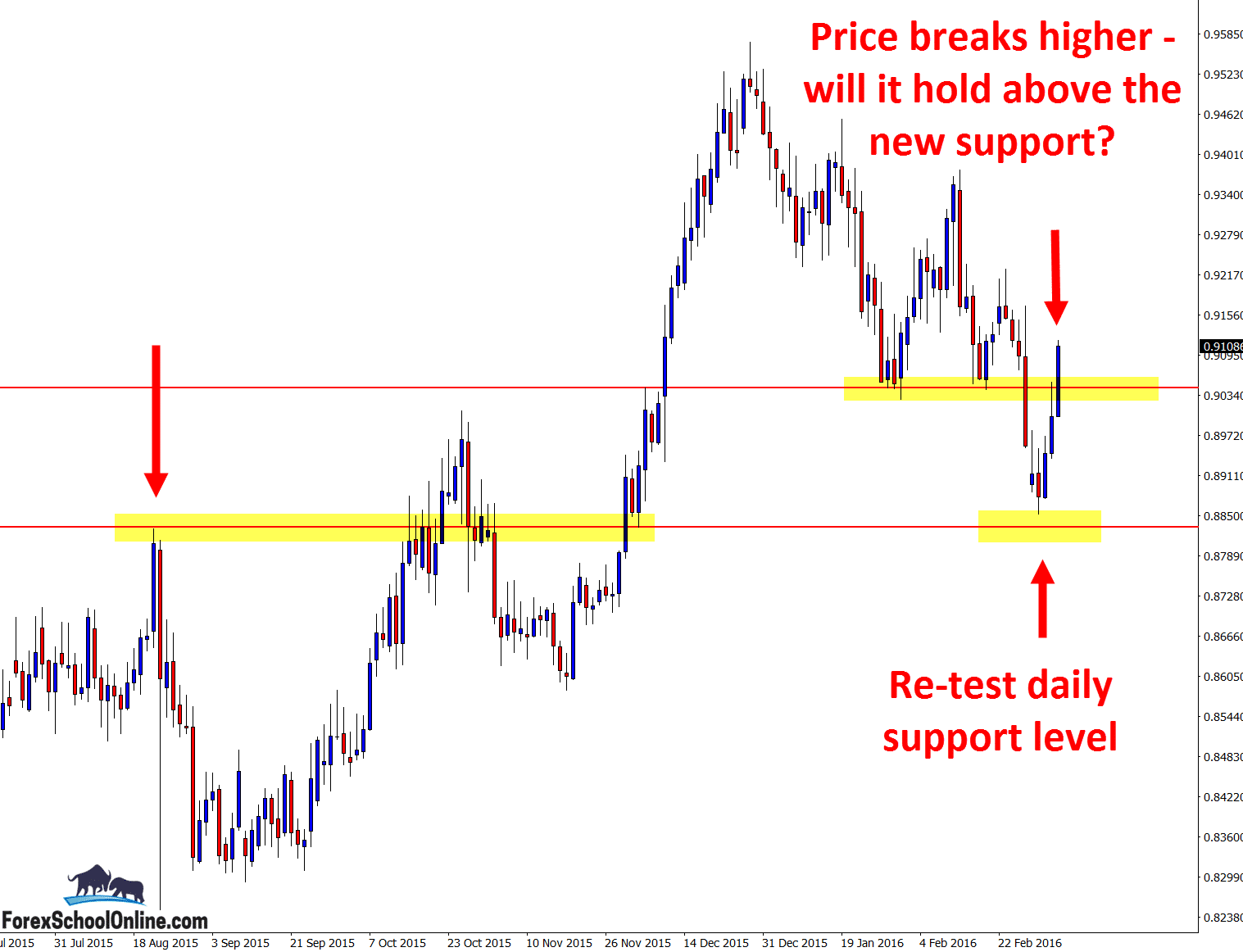 15 Minute Chart – Zoomed Out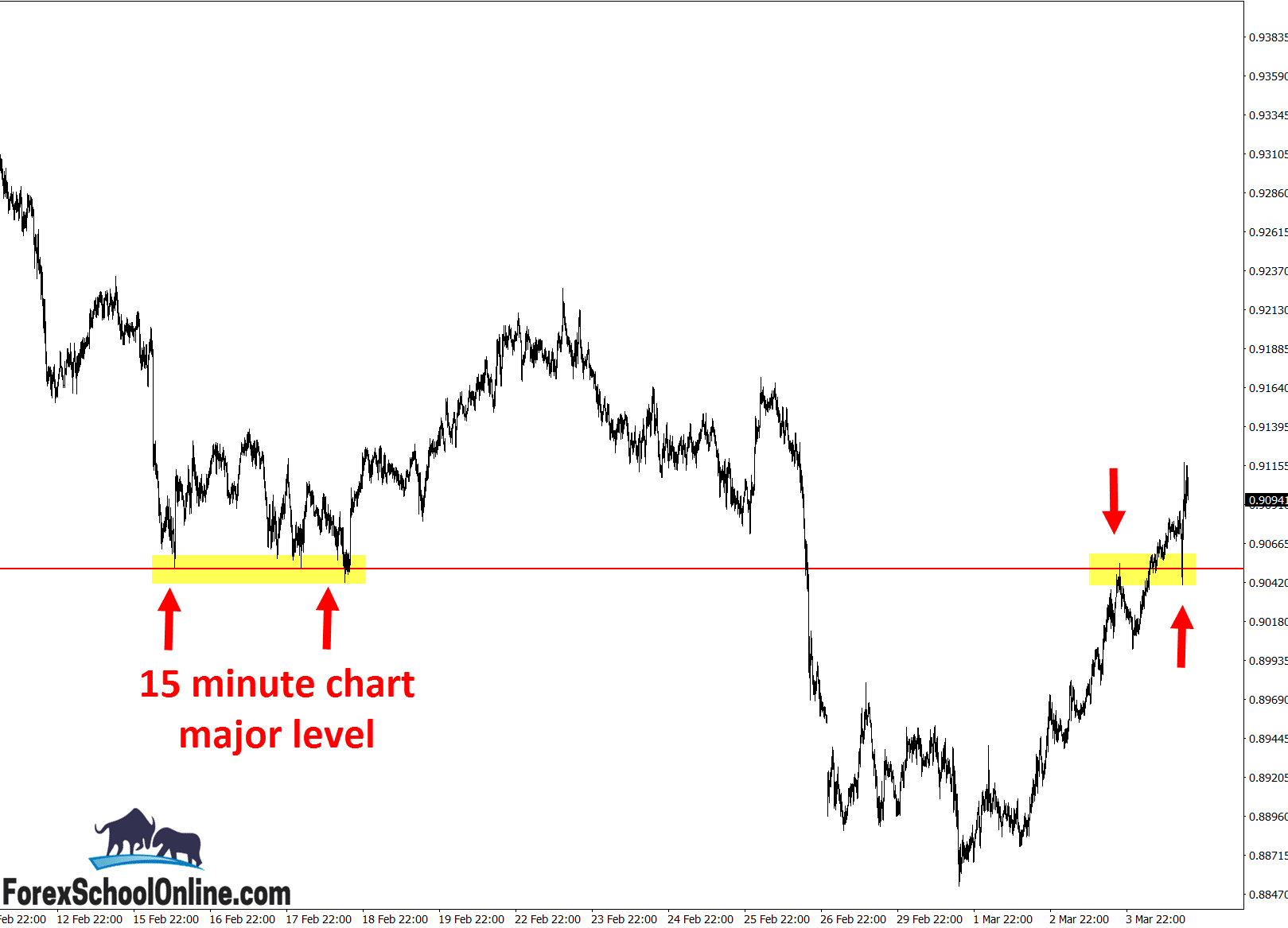 15 Minute Chart – Zoomed In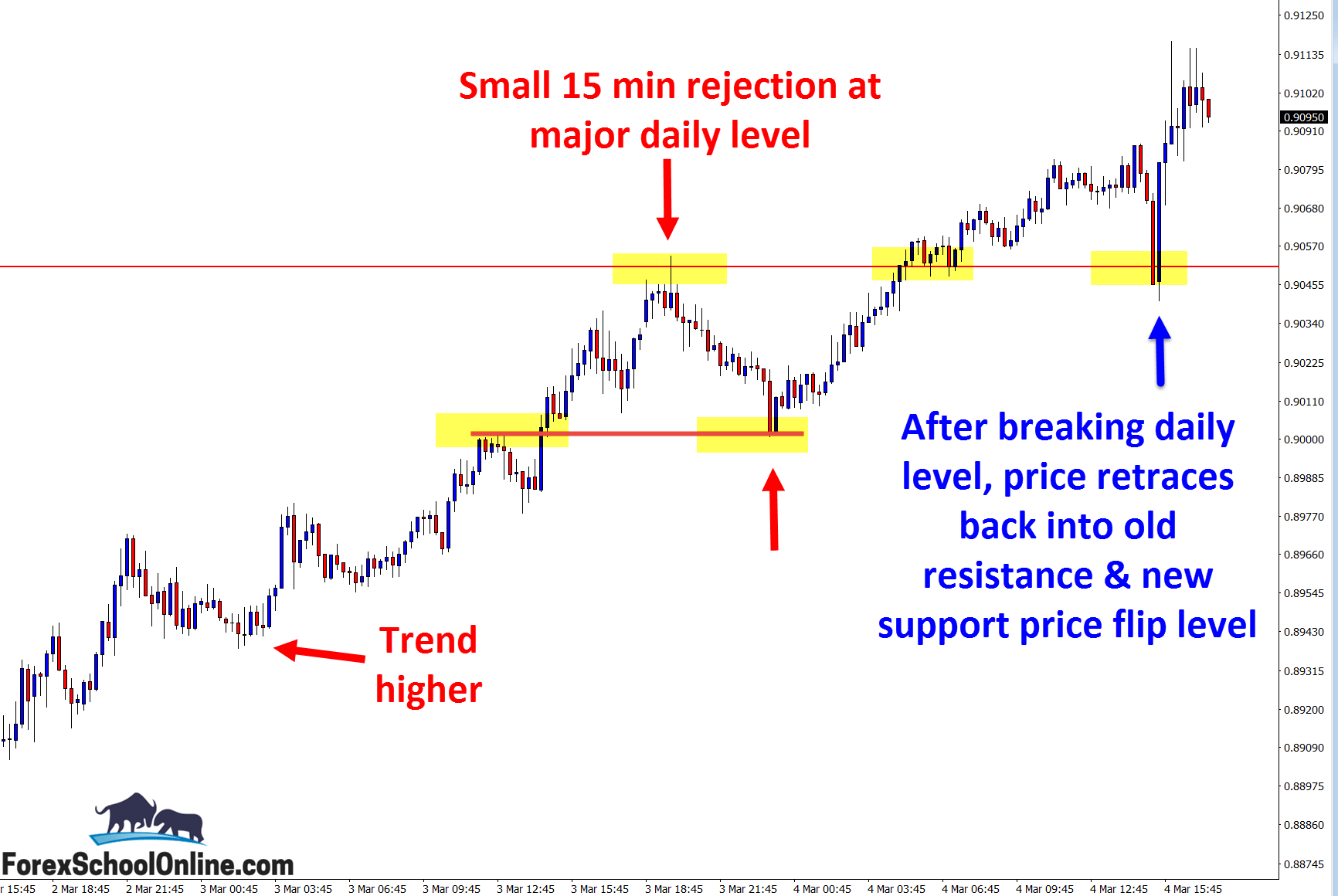 Related Forex Trading Education