Pattern Traders are NOT Price Action Traders
With so many new traders coming into the markets every day, price action trading is becoming increasingly popular. The reason price action is becoming so popular is simply because it works, but there is a clear difference between reading and trading price action and being a pattern trader.
The Difference Between Price Action & Pattern Trading?
There is often a lot of confusion around what price action trading really is.
Traders often think that looking for pin bars or a candlestick etc, is trading price action. Looking and focusing just on setups and candlesticks is actually what pattern traders do and this is why unfortunately, even though traders find their way out of the indicator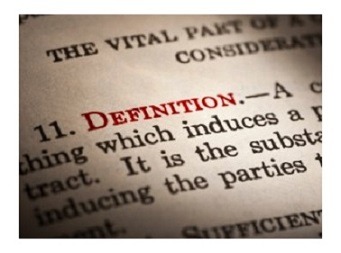 hole they still can't crack it to profitability.
To make if from indicators to profitability traders will need to learn how to trade all things price action and this is not just about learning how to find a pattern on a chart and then aiming for a minimum risk reward target, but all facets of the price action chart.
The very basic definition I give to describe price action is; "Price action trading is the skill of being able to read the price and make trades on any chart, in any market, in any time frame and without the use of any indicators at all".
A price action trader is not just looking at the last candle on the chart for their only indication for the trade. The price action trader has a thorough understanding of many facets of price and has taken many factors into consideration before placing a trade.
What is Most Important For Each Trader?
The pattern trader looks through their charts and is looking for either one, two or three candle patterns to form for example; an inside bar or pin bar and once one of these patterns forms they have their trade and they are good to go and they can set their trade and look to make their money.
For the pattern trader the last one, two or three candles are what are most important and these are what the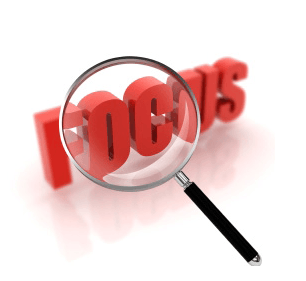 pattern trader is putting the most importance on. If the pattern trader does use any other supporting factors with their trade such as support and resistance, it is once the signal has been found.
For example; the pin bar or inside bar will be spotted and then the pattern trader will try to see if any support or resistance line up to support the signal.
The reason it is done this way is because the key focus is always on the pattern or the setup and then looking if something else in the price action possibly supports their pattern.
The price action trader's major focus is the price action story and where they hunt for their price action trades.
Price Action Traders Focus on the Story
The area is king for the price action trader and they take into account a lot of factors such as where price currently is situated, the support & resistance around, the trend and how strong it is if there is any, if price is consolidating, if price is about to breakout, has price broken out, if price is retracing back into a price action kill zone, if there is a potential trade, is the next support or resistance level too close to make the trade viable?, is there too much price traffic to trade into to make a trade? (i,e; is the previous price to the left too cluttered and ranging to make a clear move) etc, etc.
These are just a few things that price action traders take into account. Price action traders realise that the best trades and highest probability trades are played from the best areas on the chart. The price action trader works out the really high probability areas where they want to look for trades on their charts and then starts hunting for trades in that area.
Whereas the pattern trader is first finding the patterns or candlestick signals for their trade, for the price action trader the area and price action story is king and this is why they look to find the areas where they can make the best and highest probability trades on their charts before looking at any candlestick signals or potential setups.
Whilst the price action trader can also use patterns and candlesticks that show price action clues to get into trades, they use these only as confirmation to enter trades, rather than as the base for the whole setup.
Whereas the pattern trader is using the candlesticks and patterns to base their whole trade on, the price action trader is only using them as a confirmation to enter their trade from the high probability areas that they have picked out.
The price action trader marks out the exact high probability level that they are looking for a price action setup at and when price gets to that level it either confirms by making a price action signal that the trader is looking for, or it doesn't. If it does confirm, the trader pulls the trigger and makes the trade and if not, the trader moves to looking for the next trade.
Whilst both types of trader can use the same or very similar signals/setups to enter trades, one has a much higher chance of success over the long term because their entries will be from a much better area in the market and also because they are not forcing the market.
The pattern trader is going into the market looking for patterns and setups and then lining up other factors for the trade whether they are there or not, the price action trader is picking the high probability areas and then letting the market come to them on their terms.
Can Trading Be Over Simplified?
Pattern traders often simplify everything in their trading from their trades to their mindset. Pattern traders spend a lot of their focus on what the best patterns and setups are, making sure that everything they do is simple and uncomplicated.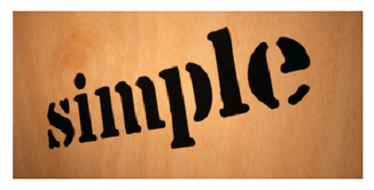 Whilst a clean, logical and systematic method is great for a trader's mindset, there is a point where trading can be oversimplified.  A lot of traders think they are trading price action when in fact they are trading patterns and candlestick setups.
Whilst these traders think they are trading great, simple setups, in a lot of the cases they are the ones being set up or trading into big market traps where the big guys are leaving the market.
Whilst a price action trader does not look to over complicate their trading and also looks to keep things clean, logical and as simple as possible, the focus and concentration is not on the setup or pattern, but the price action story and everything that goes with it.
Pattern & Price Action Traders Management
Pattern traders are unsure how to read price action to either manage a trade with price action or set trade targets correctly, because for what they do it is not required so they have never learnt. All they have worried about is looking for the very best patterns and setups to enter into.
Trade management is not something that is very sexy or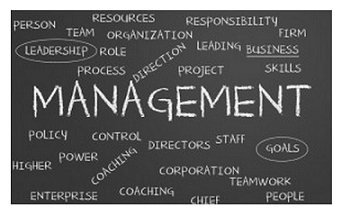 something that many people worry about because it is easier just to set targets for 2/1 risk reward (twice your return on what you risk) or higher and then hope it comes off.
Price action traders use price as their guide with everything they do in their trading. Before they enter their trade, they are using every piece of price information on their charts, to find the best spots to hunt for their trades. This is the same for managing trades.
When price action traders manage trades, they read and follow the price action clues that they have learned to listen to. Obviously the price action traders have a trading method and rule set that forms their trading edge and from this they have their trading plan, but this is all based on the price action and what the live price is printing on the charts.
Recap
Price action trading is about learning to read and trade price action and not just slapping signals or setups at support/resistance on a chart.
A lot of traders are under the impression that price action trading is as simple as this, however to become successful, traders need a thorough understanding of all facets of price action trading. 
Safe trading and all the success,
Johnathon
Leave your comments and questions in section below;