The SGDJPY has fired off a Bearish Engulfing Bar = BEEB at a major daily resistance level on the 12 hour price action chart. Whilst the trigger signal is always important for any trade that we assess, the level is an important one in this market.
As you can see on my daily chart below, this level is a key level of importance and has acted as a price flip level, being a proven support and resistance level in the past. In only the last six weeks, price has made three major attempts at trying to break higher and through this daily resistance with all, until this point. being unsuccessful.
Price again, during yesterday/today's sessions, moved higher and up into the daily resistance level to have another crack at breaking higher into freedom, but at this point, the bears are holding strong. It is at this level that price formed the bearish engulfing bar on the 12 hour chart.
I know a lot of you will be asking yourself "why the 12 hour chart?" The best two ways to explain this are 1: Giving you the link to my personal trading routine, which will show you how I go about my trading day, and will help you understand how this works. You can get that here: Johnathon Fox's Forex Trading Routine, and 2: Explaining how I go through my charts.
When hunting for trade setups, the way I do it is not just willy-nilly looking for trade setups. It is with a system and method. I have my major levels marked on each chart. When price moves into one of these major levels that I am wanting to look for trades at, I will look for trigger signals.
I will start with the daily charts. I will look at the price action, then on the 4 hour charts. If there is nothing there to trade, but I could see the possibility that, if by blending a couple of candles together, I could make a trigger signal, then I would use the MT4 Change Time Frame Indicator to see what that new time frame looks like.
The MT4 change time frame indicator can make any time frame from a 2 minute chart to a 2 month chart, and if you want to use it, then you can grab it here: The MT4 Change Time Frame Indicator
The bearish engulfing bar on the 12 hour chart of the SGDJPY is not the strongest trigger signal. If we look at the engulfing bar by itself, in isolation without the price action around it, we will see that price closed up higher and not down lower like we would like it to.
What does this mean? If we are trading a BEARISH engulfing bar, we would like it to close as low, toward the bottom of the candles as possible, because that indicates that when the candle closed, the bears were still in control. If price closes back higher, then it shows that the bulls or buyers were taking back some control when the candle was closing. That's why this setup is not as strong as we would like, even though the area is a solid one.
Daily Chart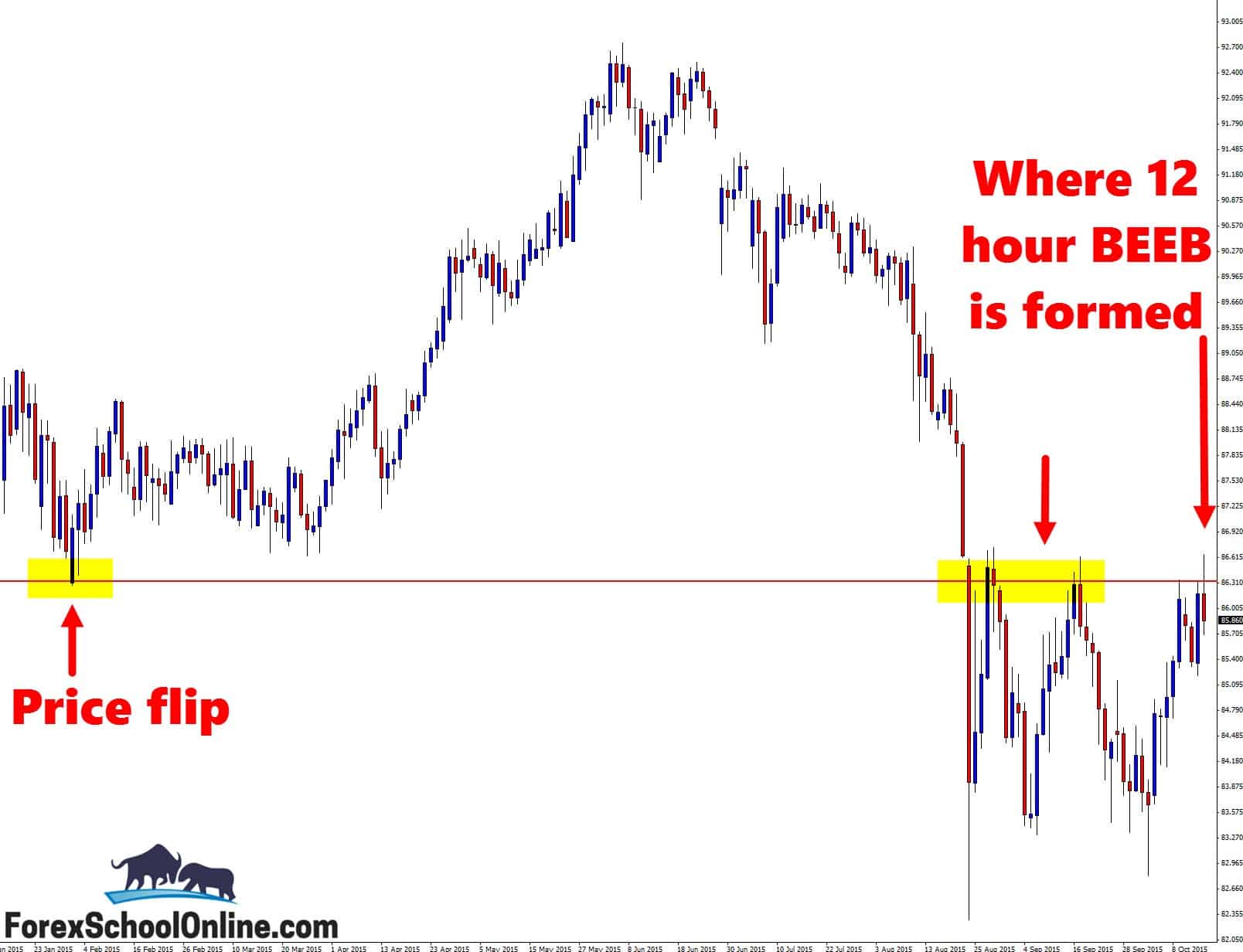 12 Hour Chart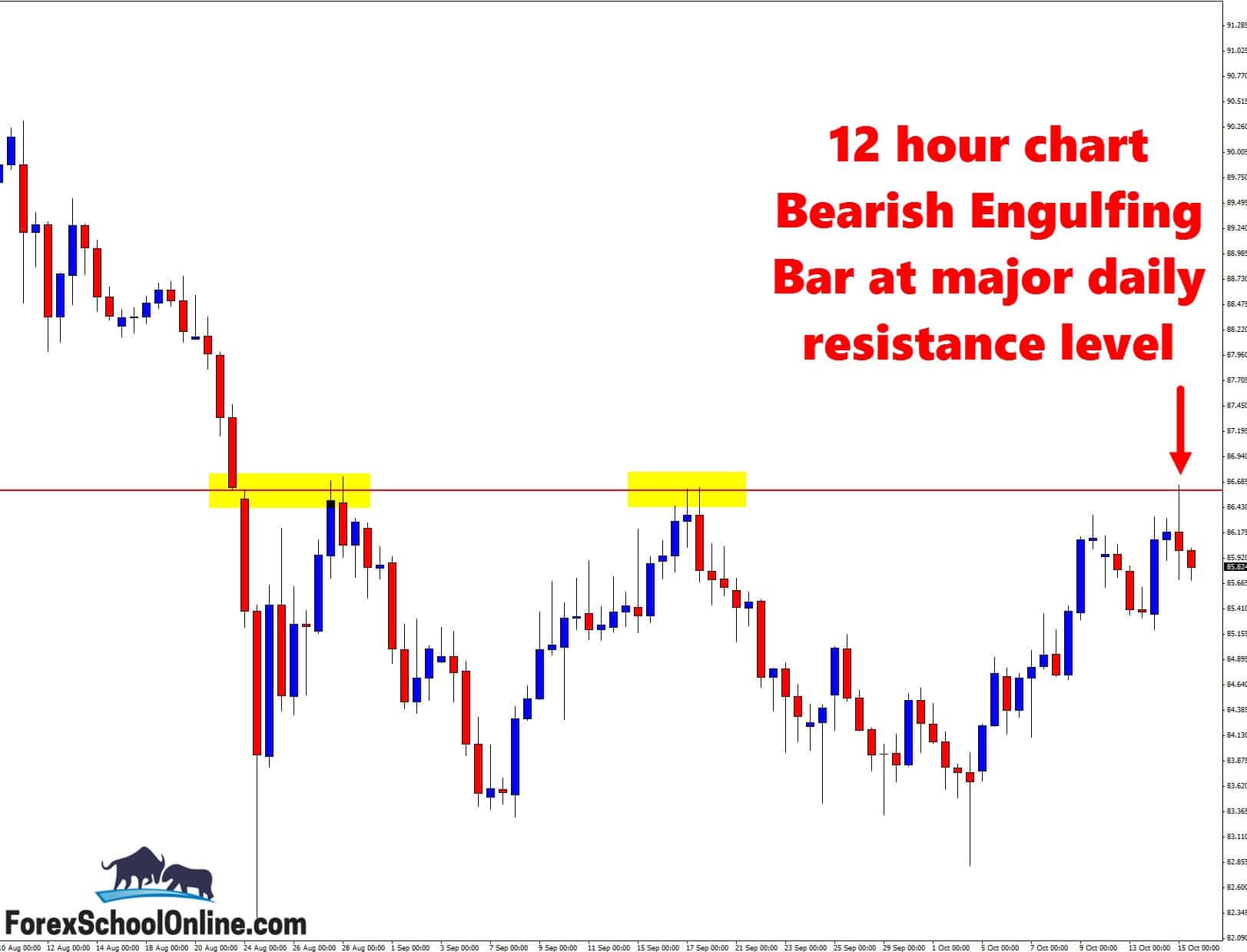 Related Forex Trading Education