It appears that the USD suddenly picked up favorable fundamentals, which saw its value increase significantly against its counterpart. Subsequently, this has resulted in a significant price increase in the USDCAD market, within a short space of time. Furthermore, it appears that price action may further extend its upward price movements at this point. Let's take a closer look at price developments in this market.
Major Price Levels:
Top Levels: 1.3712, 1.3762, and 1.3812
Floor Levels: 1.3702, 1.3662, and 1.3612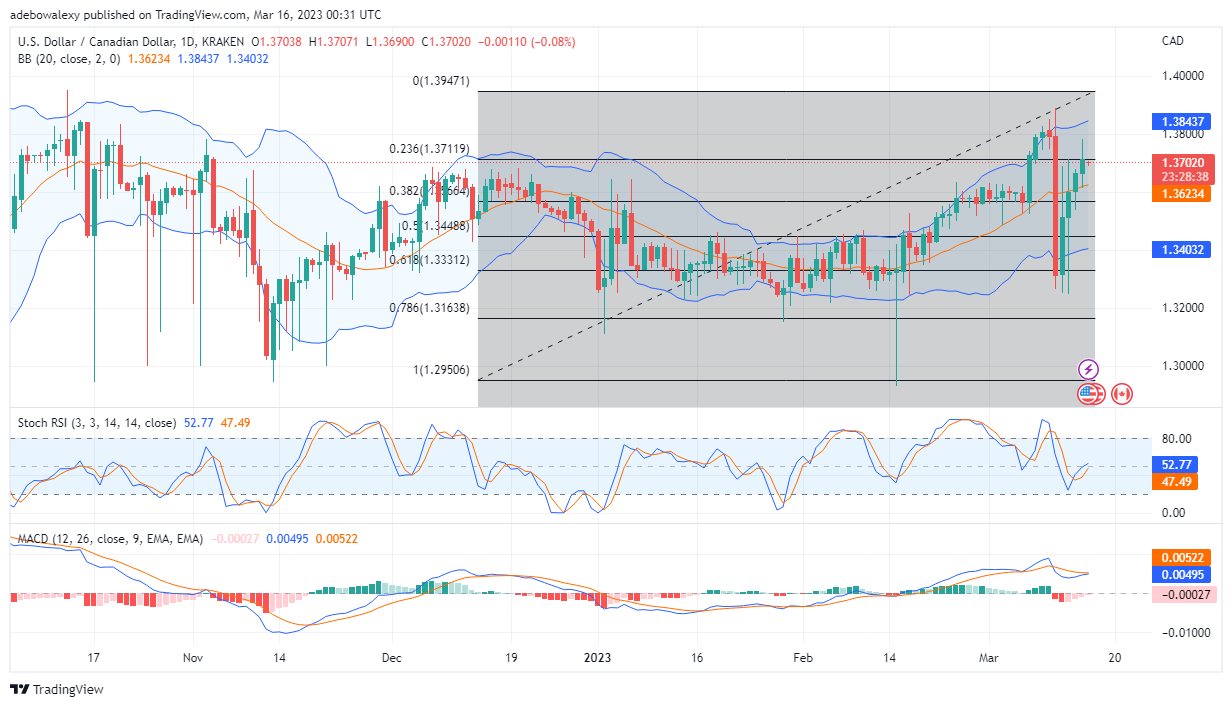 USD/CAD Price Action May Extend Its Upside Gain
The USD/CAD price action on the daily market seems to be on the verge of breaking a notable price resistance level. The previous bullish price candle on this chart brought the price to a level with the 23.60 Fibonacci retracement level as resistance. However, in this new session, the price candle is a short-bodied and bearish price candle, which brought a minor downward retracement to the price in this market. Nevertheless, the trading indicator seems to be predicting that prices will still go upward. The Stochastic RSI lines are still pointing in the direction of the overbought region, following a crossover. Likewise, the MACD lines are still approaching a bullish crossover. Eventually, traders can expect that price action may continue moving upward.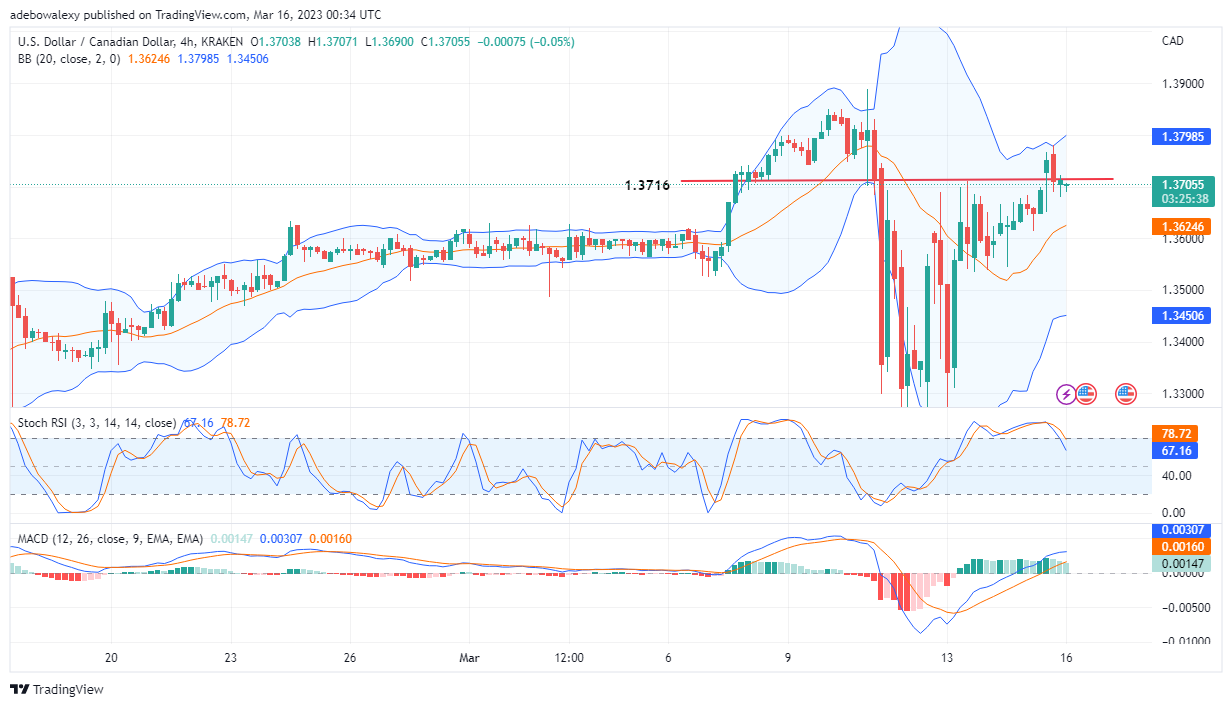 USD/CAD Bulls Appear Ready to Abort the Price Downward Retracement
Meanwhile, on the 4-hour market, it appears that USDCAD market bulls are coming to the rescue. Here, the last price candle is hammer-shaped. Although this price candle formed a bit lower than the previous one, it can be seen that price activity may resume its upward path. Furthermore, the MACD indicator lines have now crossed the 0.00 level to the upside, which shows that upside forces are still present in this market. Meanwhile, the RSI curves are trending smoothly downwards towards the 60 levels of the indicator. Therefore, traders can wait to catch the trend at 1.3830 if prices resume their uptrend.
Do you want to take your trading to the next level? Join the best platform for that here.