XRP (XRPUSD) Price Forecast: September 19
The bulls are gaining strength in the XRP market at the moment and could break up the $0.94799 supply value. From the look of things, the coin may continue its bullish movement if buyers should aggressively increase their activities in the market. The coin might further climb up to the $1.00000 upper resistance level and beyond.

Key Levels:
Resistance Levels: $0.70000, $0.80000, $0.90000
Support Levels: $0.50000, $0.40000, $0.30000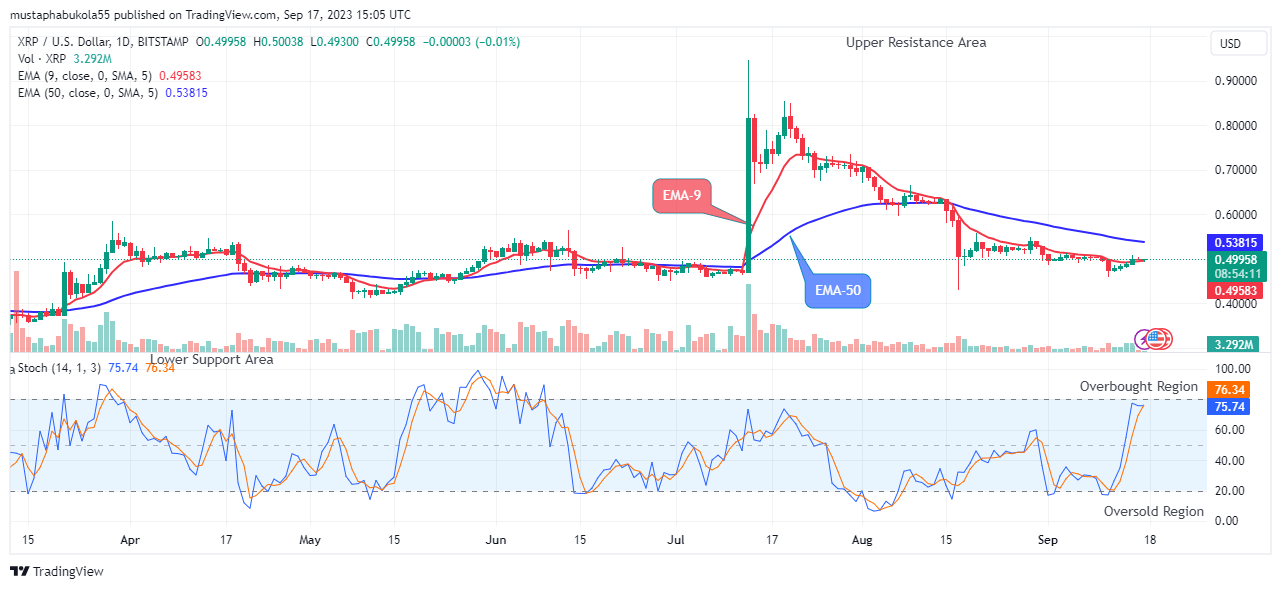 XRP (USD) Long-term Trend: Bullish (Daily Chart)
XRPUSD is at the moment trading in the bullish trend market in the long-term outlook. The price currently trades above the EMA-9 and could further break the supply trend lines soon.

Pressure from the bulls at the $0.50052 high value in the previous action has sustained its upward stability in its recent high.

The bulls' action increases the price of XRP up to the $0.50038 resistance level above the EMA-9 even as the daily session opens today. Thus, the price could go higher than the current price, if the bulls can put more tension to the activities in the market.

Notably, there is a tendency for the coin to rise further, if the support level holds, this will enable buyers to take the price up and this may break up the $0.94799 supply value soon in its long-term perspective.

XRP (USD) Medium-term Trend: Bullish (4H Chart)
XRPUSD indicates an upward trend with a bullish sentiment. Currently, the price is trading above the moving averages.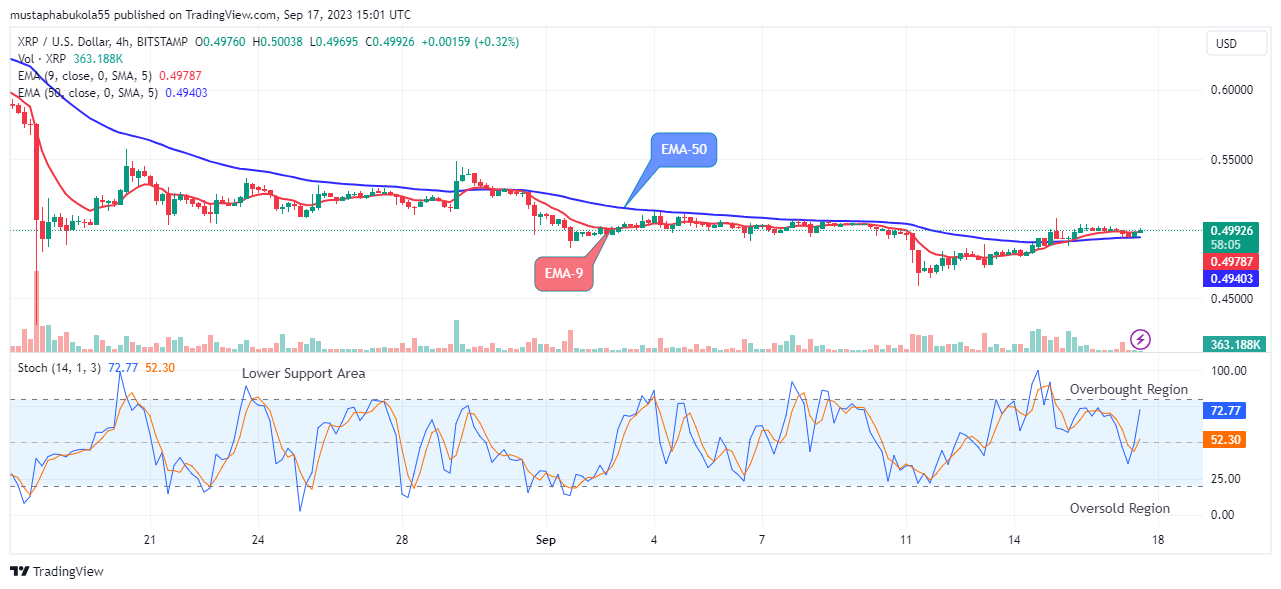 The sustained pressure from the bulls at the $0.50004 supply level in the past few days has contributed to its bullishness in its recent high.

A rise to a $0.50038 high level by the bulls shortly after the 4-hour opens today affirms the returns of the long traders into the market to dominate. Thus, the price of XRP is set to advance further if the bulls can redouble their efforts and push above the current supply level.

In addition, the coin is pointing up on the daily stochastic, more buyers' participation is a prerequisite at the moment. We expect the price to break up the $0.94799 supply value amid sustained buying pressure in the coming days in its medium-term perspective.

Buy XRP on eToro