Between yesterday and today, Battle Infinity market has made some advancement in price levels as it rises from $0.002853 to the current price level of $0.003050. As the price rises, the bulls made some strong impressive moves along the line. Although for now, traders appear to be taking their profit at the height of $0.003230. The market price will soon resume the bullish trend because this may be a case of price recess which happens when prices of the market reach overbought.
 Key Levels
Resistance: $0.003200, $0.003286, $0.003376
 Support: $0.002500, $0.002231, $0.002000
IBAT/USD: The Indicators' Outlook 
The price rebound of Battle infinity from the higher level may be a case of a bullish price recess. According to the Relative Strength Index, the indicating lines have fallen from the overbought region, all the way, to the oversold region within a very limited time-space. This is the possibility that the market will resume the upward trend. Already we can see from the chart that the bearish momentum is reducing. As the indicating lines have entered the oversold, it is expected that the price of the market will correct itself to the upside.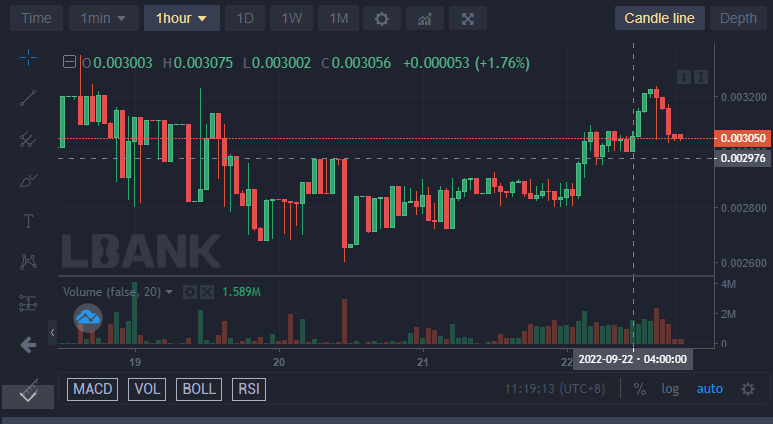 Battle Infinity Short-Term Outlook: Bullish Recovery (15-minute chart)
From this point of view, the indicating lines of the RSI are lingering in the oversold region moving at around a 1.3% strength level. Even the MACD shows a very strong indication in favour of the bears. Markets are more volatile on a shorter timeframe than it is on a bigger time frame. The bearish trend can suddenly change to a bullish trend. Already, we can see that the bearish momentum is reducing. this is observable from the MACD line. The speed of the MACD line is reducing in preparation for a retracement.
 Want a coin that has a huge potential for massive returns? That coin is Battle Infinity.
 Buy IBAT now.