Reversal candlestick patterns can give you some of the highest risk reward trades in the markets.
Whilst at times they can come with more risk, you are also often entering at the best 'value' areas and areas of key supply and demand.
In this guide we go through how to use candlestick reversal patterns and how you can use them in your trading.
Example of Candlestick Reversal Patterns
Whilst the highest probability candlestick reversal patterns will always be when taking into account the overall price action as we will go through below; there are some one and two candlestick patterns that can indicate a potential reversal.
The Pin Bar Reversal at Support 
The pin bar is a classic reversal candlestick pattern.
This pattern is formed over one session and you can find it on all time frames.
The pin bar shows us a quick snapping in the change of momentum.
For example; for a bullish pin bar like the example below, price first breaks out lower with the sellers in control. The buyers quickly win back control and by the end of the session all of the losses have been wiped away with price closing back near the top of the candlestick.
Just as the example shows below; the best pin bar reversal candles are found at areas of major supply or demand.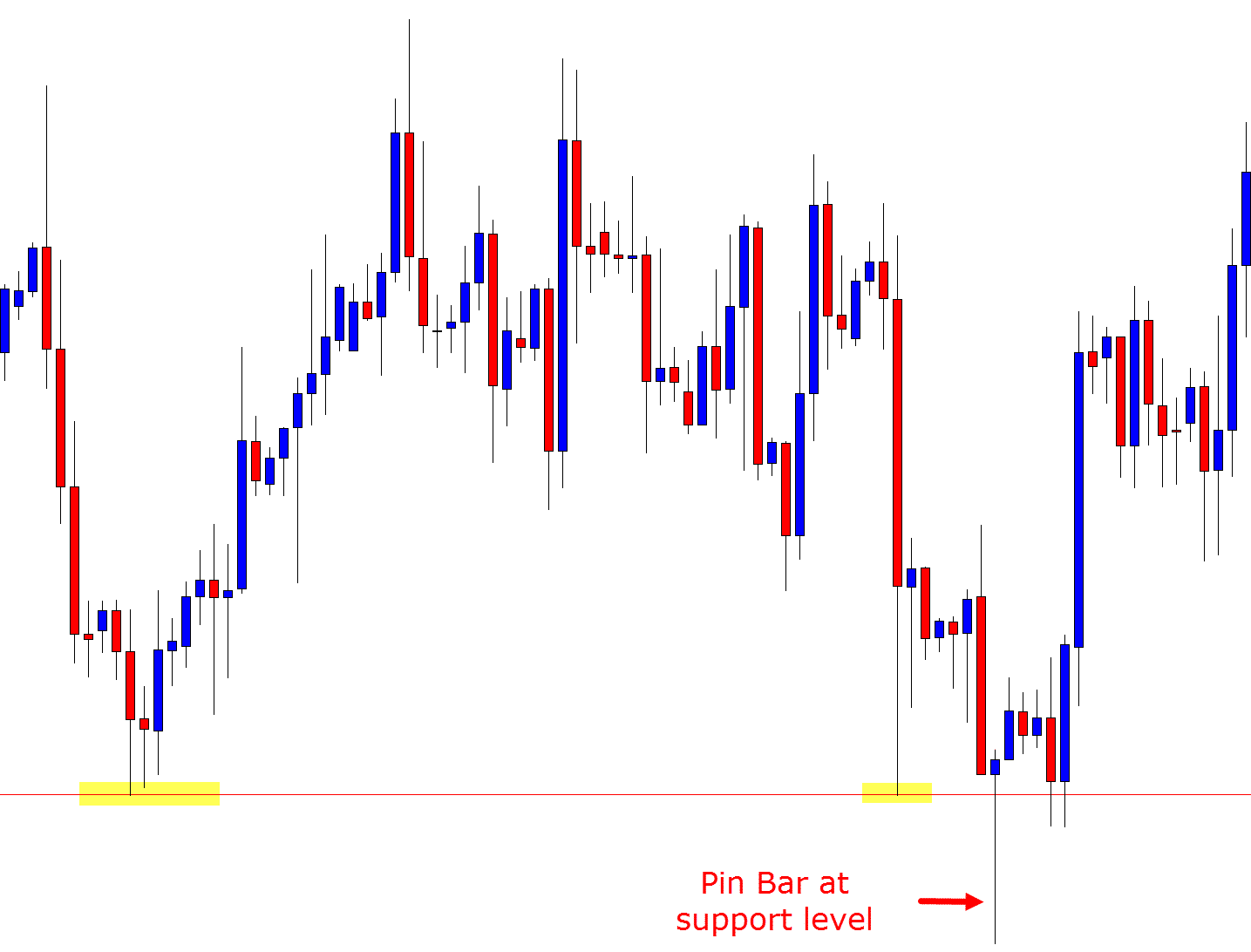 Using Reversal Candlesticks at Support and Resistance
One of the highest probability ways to trade reversal candlesticks is using support and resistance.
If you are not sure how to mark major support and resistance levels I highly recommend reading our free support and resistance guide here.
When price moves into key levels of support or resistance it can often present great opportunities to look for the market to reverse or make a swing in the opposite direction.
As the example below shows you can use a candlestick reversal pattern at a support or resistance level to further increase the chance of making a winning trade. The example below is using a bullish engulfing bar.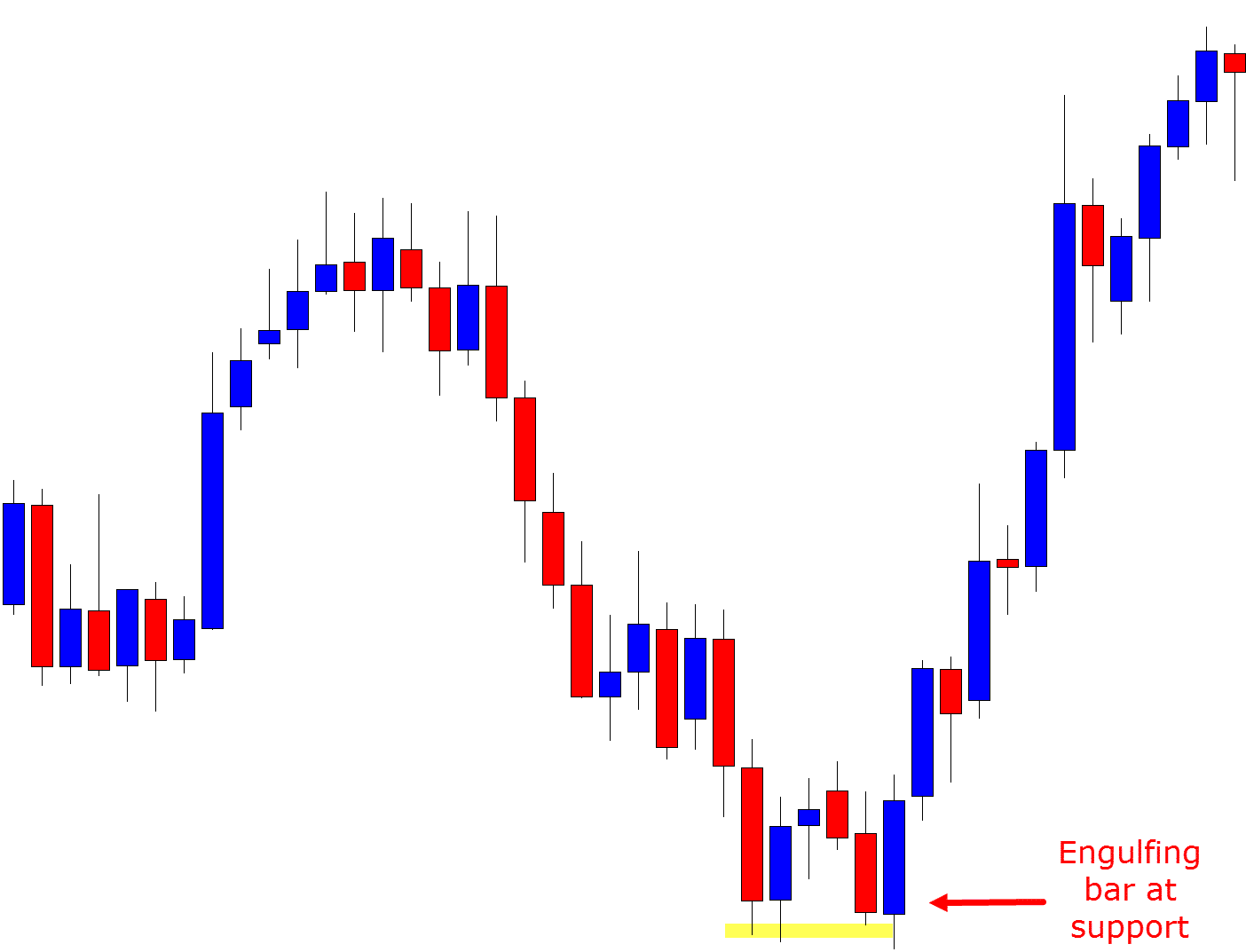 Using Candlestick Reversals at Swing Points
Using major swing highs and swing lows is a solid way to find the best spots to enter from high value areas.
Using important swing highs and swing lows can also help you enter from the best spots when looking to trade within a trend.
You can learn how to swing trade from swing highs and swing lows here.
The example below shows a bearish engulfing bar that has formed up at a swing high. After forming the bearish engulfing bar at the swing high, the momentum changes and price sells off back lower.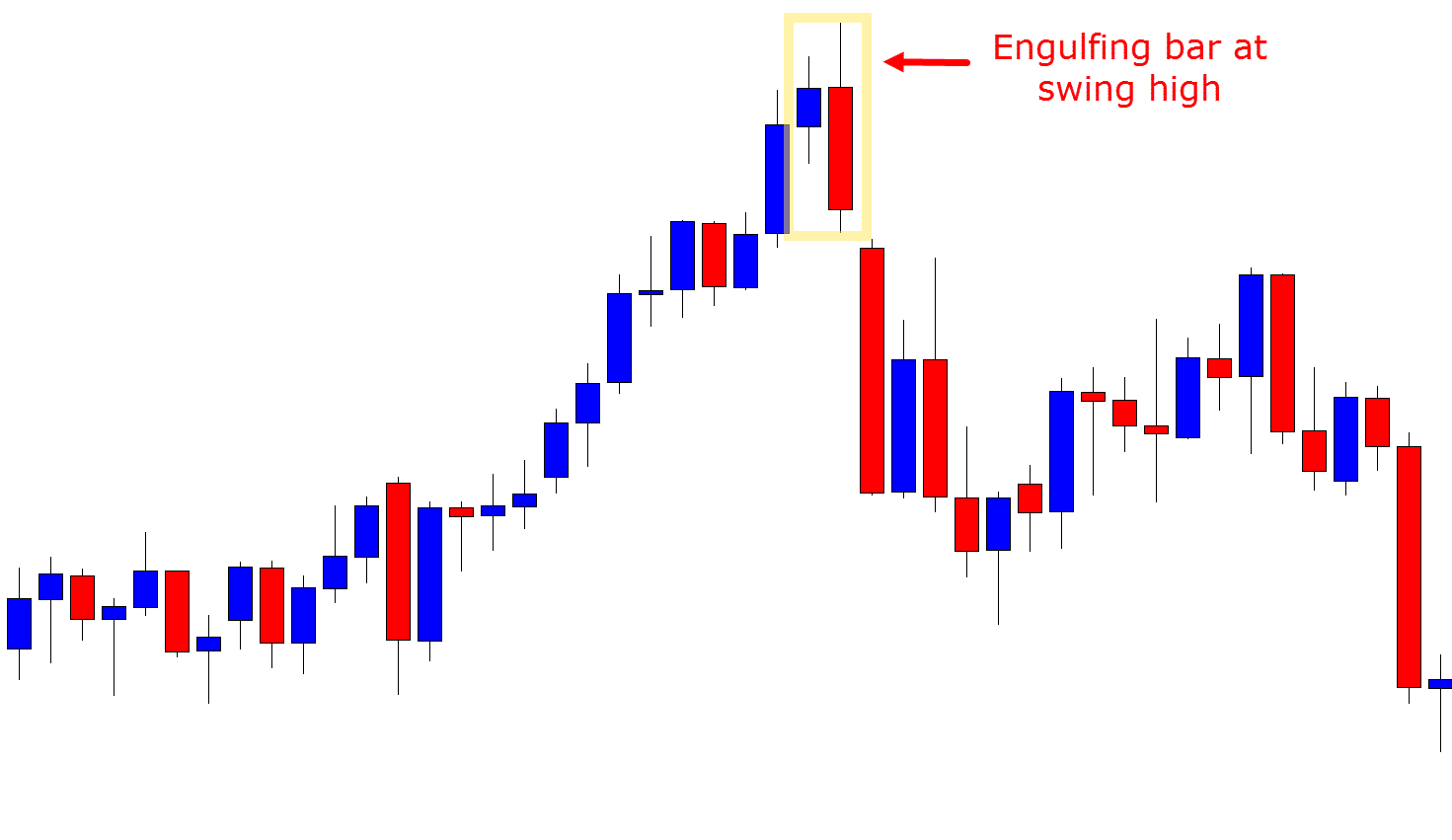 Lastly
Keep in mind that whilst one and two candlestick patterns can indicate a change in momentum and a reversal, they are often best used when they have other factors in their favor.
For example; a pin bar reversal will always be best traded when you take into account the market situation such as the trend or range and if it is formed at a major support or resistance level.