How Long Should You Trade Demo Before Going Live?
We know from studies and surveys that 70% of traders trade with live accounts, yet 63% of traders are losing money.
I get it and it make sense. As traders we are trading to make money. We don't want to be on the sidelines or trading virtual cash making big winners that don't give us any real cash in the bank.
The whole reason to trade is to make profits and money.
However; this is the same reason why traders nearly always lose when they first start trading.
There is a Learning Curve
When you first come to trading you have a steep learning curve. Not only do you have to learn about the basics of the markets, you have to learn a profitable strategy and how to enter, exit, manage your money and cut your losses.
You have to learn things that at the start you don't even know exist. Yet, many traders are learning and practicing these things as they go making real money trades.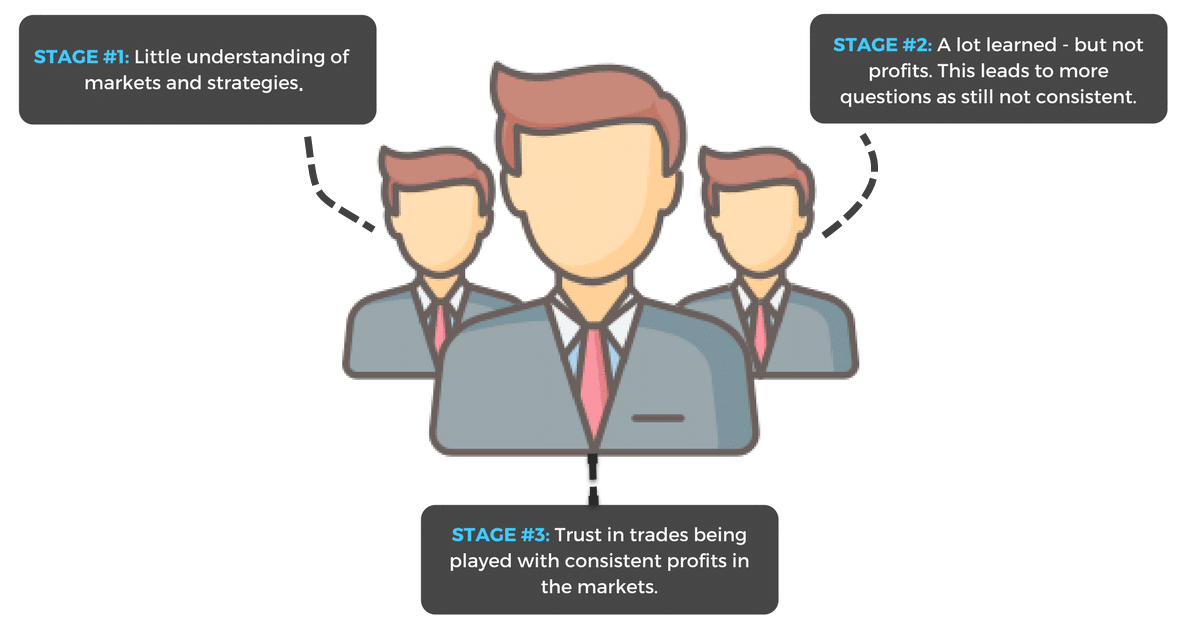 There is no reason to learn, practice and lose money whilst gaining this knowledge and working out if what you are doing actually works in the markets.
Gambling or Trading?
This is where trading becomes gambling. There is a distinct difference between gambling and trading.
A trader has a profitable edge over the market, knows what they are doing will make profits overall, has practiced their trading on a demo account, and even though they still have losses, their strategy works.
A gambler is just guessing and making trades in the hope they will strike some big winners.
Earn Your Way to a Live Account
I have heard all the reasons / excuses why only live accounts should be used such as; 'you just don't experience the same emotions', or, 'I only trade with very small amounts'.
Until you know that you can make money trading on a demo account, then there is no need to risk real cash in the markets, none.
Trading with real money is a different experience and you will encounter a different set of emotions, however; you do not need to lose a stack of money on a live account to workout if your strategy works or not.
Once you know that your system or strategy works, then you can take the next step and begin trading on a live account.
Not only will doing this save your cash, it will crush your doubts.
The trader who is trading on a live account that has no real idea if what they are doing really works or not is constantly filled with doubts. They question if what they are doing is correct. This leads to taking profit when they shouldn't and a ton of trading errors like entering trades they are unsure about.
The trader who moves to a live account with a system they know works has these doubts crushed. They will have losing streaks just the same, but they know from experience, what they are doing actually works.
Be Methodical and Logical
Don't just throw mud at a wall and see what, if anything sticks. Be methodical about everything you do in your trading.
Be prepared for a potential dip in your trading performance when you move to a live account and set a limit where you will pause and move back to a demo to figure out what is going wrong.
Trading is a business and not gambling and hoping. It is all about making great decisions time and time again.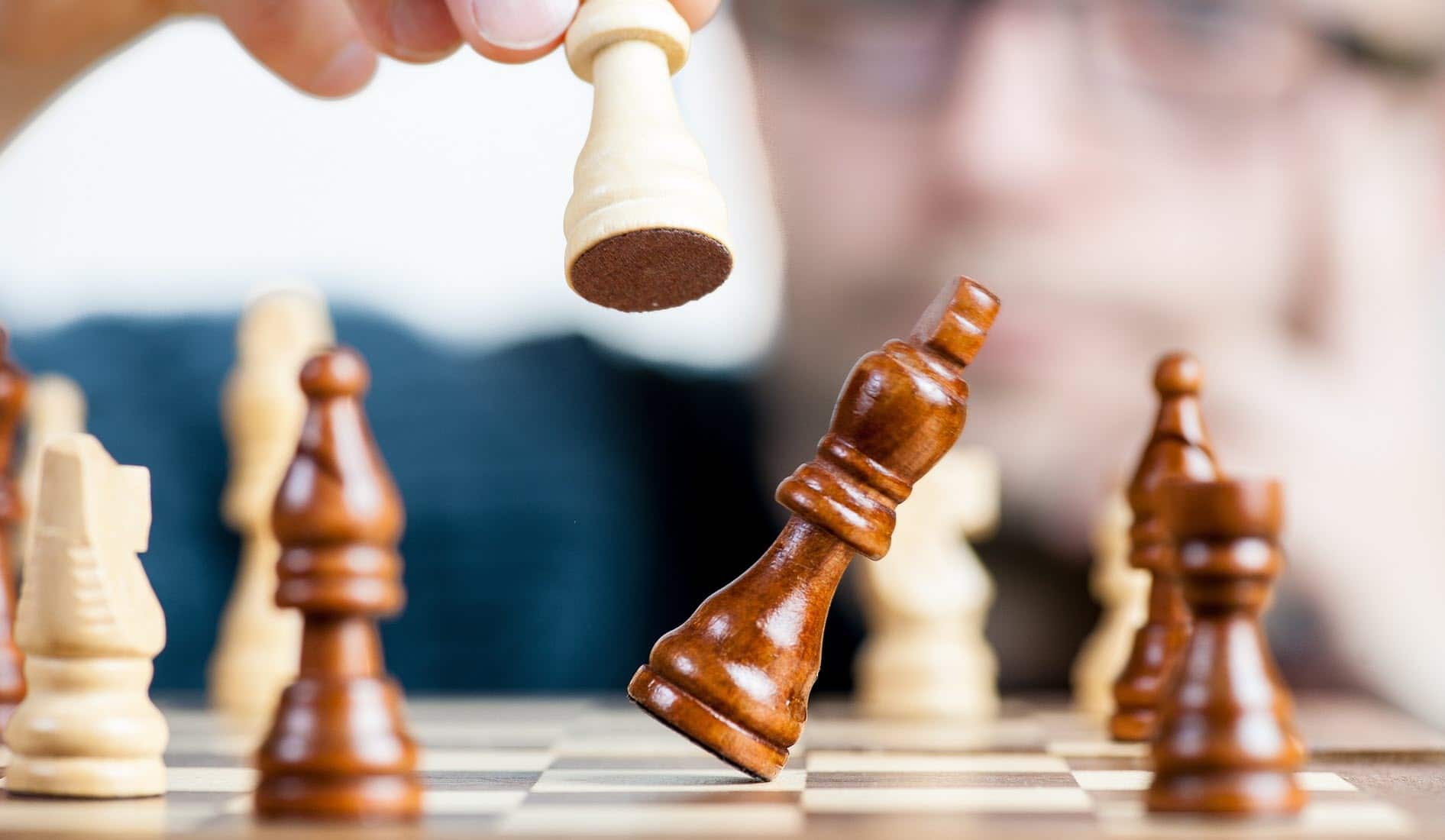 When you first start trading with real cash you will begin to experience what are called 'universal trading emotions' that you have not had to deal with on a demo account.
You very likely will begin to make mistakes and emotional trading errors you were not making when using a demo account.
This is the next step in your trading education and mastery.
However; you will also know that what you are doing does work. If you see a dip in your performance, you know it is from mistakes you are making that are created from your emotions. You will also be miles in front of the trader who has no idea if what they are doing actually works, or if it is them that is the problem.
Risk 50% to Start – Not the Full Bank
Ease your way in when beginning with a real live account.
After working out that you have a profitable system or strategy on a demo account, don't just load your full intended 100% into your trading account.
You can start with a smaller amount, for example; 50% of what you intend to trade with and then if you have any unforeseen issues when first trading live, they are minimized.
As an example; if you intend to trade with $10,000, then you could start with $5,000.
Once you are comfortable and making money on a live account using your proven strategy, you can load it 100%.
Set a Stop Trigger
Something that is highly recommended is to set a percentage of your account that you are willing to go into drawdown before you are 'triggered' as needing to take a break.
This can prevent the large losing streaks and errors that can blow accounts.
This trigger point is the point where you stop trading real money, take stock and do some re-calibration. Once you have ironed out the kinks and worked out what went wrong using your demo demo account, you can then move back to the live account.
Lastly
There are a lot of myths around demo and live accounts, but the truth is; if you cannot make money on a demo account, you cannot make money on a real account.
You do not need to be risking any real cash until you know that you are profitable and what you are doing works.
You can read about and download a free New York close demo account here.
Safe trading,
Johnathon
Any comments or questions, please add in comments section below;