Lucky Block Price Prediction- March 18
The Lucky Block price is in an attempt to establish the next bullish trend. The coin has just started its new recovery move offering an entry opportunity for the interested buy traders. If the buy investors could prove stronger and the price shows sustainability above the $0.0001850 resistance value, its, upsides should extend further. Then we can expect a shift in trend to reach a $0.02000 high level.

Levels:
Resistance levels: $0.0001800, $0.0001900, $0.0002000
Support levels: $0.0001300, $0.0001200, $0.0001100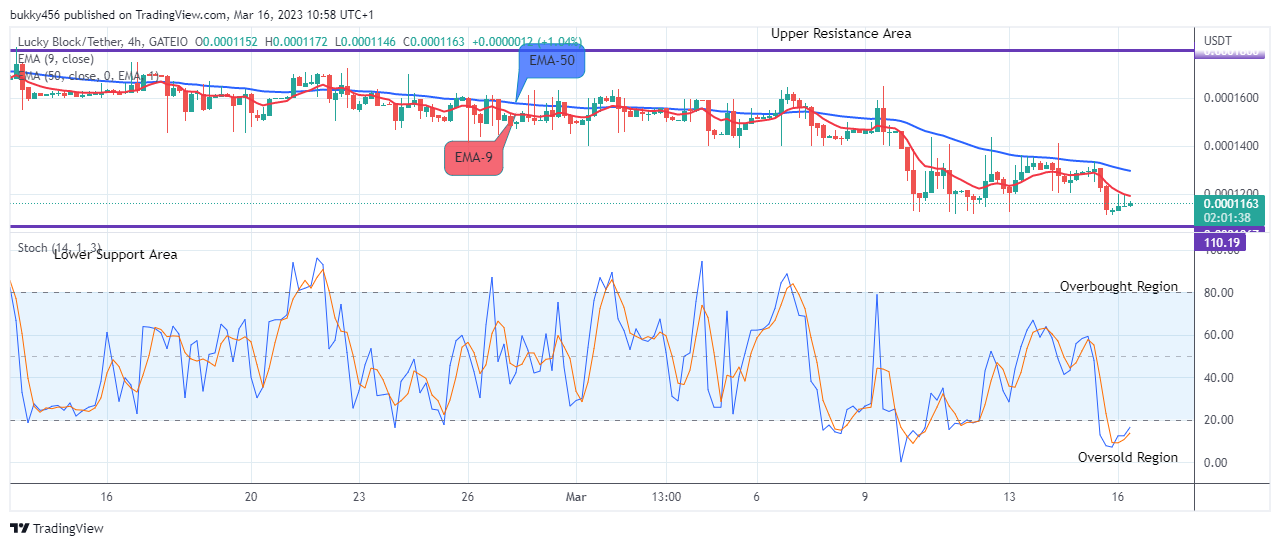 LBLOCKUSD Long-term Trend: Bearish (4H Chart)
The Lucky Block pair is showing a bearish display in its long-term perspective. The price bars can be seen below the moving averages. The trend has just resumed its rising pattern but has not yet reaches its goal.

However, the pressure from the bears to the $0.0001114 low level during yesterday's session has really sustained the coin price to remain below the trend line.

The bulls opposed the price declination at mentioned support and the coin increases to the $0.0001172 supply level slightly below the moving averages as the 4-hourly chart opens today, this shows the high impact of the bullishness on the coin market.

Further, if the Lucky Block buyers could hold and close the price above at the $0.0001850 high mark a potential BUY signal will be attained.

Additionally, the price of LBLOCKUSD signaled an upward direction as indicated by the daily stochastic. This implies that the bullish correction pattern may likely continue and as a result the price could pump or surge upsides to hit the $0.02000 resistance trend line soon in its long-term outlook.

LBLOCKUSD Medium-term Trend: Bullish (1H Chart)
The LBLOCKUSD pair showed a clear bullish rally and a surge above the EMA-9, this indicates an uptrend and growth in bullish momentum in its medium time perspective.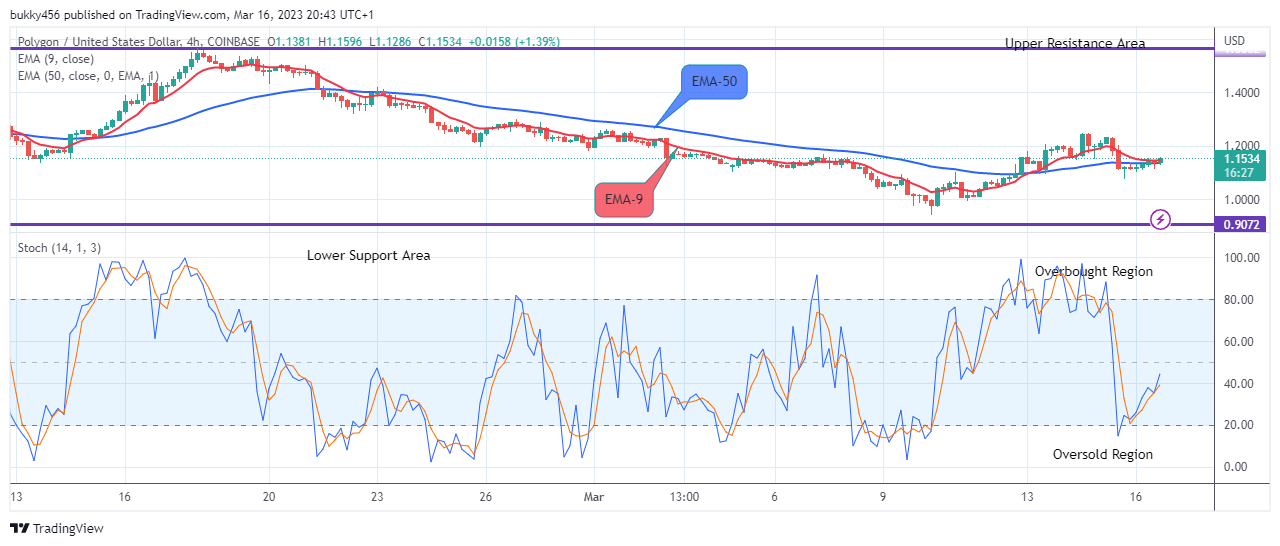 The coin price which rises from the $0.0001148 value up to the $0.0001172 high level above the EMA-9 shortly after the 1-hourly chart opens today indicates that bulls are more active in the market at the present. However, the higher price injector attached to the retest candle reflects a high impact in the bullish commitment.

Meanwhile, further upsides are likely as the price signal is pointing upward on the daily stochastic, this means that the upward rally will still continue and the price of Lucky Block may likely hit the $0.o2000 supply value soon in the medium-term time frame.

You can purchase Lucky Block here. Buy LBLOCK