Heya guys,
welcome to April! Wowee is 2015 going fast? I was sitting in my office today and it ticked over to 11am and I literally thought "I need to invent a machine to slow down time". Not only would I be the most popular person in the world, but I would get my days back, which would be a heck of a lot more important!
Before going into today's post I can't start without first going over one of the all time greatest April fools jokes that I read in today's news. Obviously today is the first day of April and before 12 noon is traditionally the time for people to play "April Fools" jokes and there have been some corkers over the years, but none better than this one I read today.
April Fools at it's Best
This April Fools joke comes from April 1, 1957 when the BBC ran their highly regarded broadcast current affairs program, Panorama narrated by the late Richard Dimbleby. Back in 1957 when this joke was run spaghetti was not a widely consumed food in the UK and it was considered by most a delicacy.
In the segment that went for three minutes, the program featured a family from Switzerland, carrying out their annual "spaghetti harvest". This is the super funny part that you can watch on the video I have attached below; It shows how the women pick these strands of spaghetti from the trees and then lay them in the sun to dry.
The viewers are told that the end of March is a super anxious time for spaghetti growers all over Europe as severe frost can impair the taste of the spaghetti and also how each strand of spaghetti always grows to the same length each year. Check out the video below;
GBPSGD Major Price Flipping
The GBPSGD has burst through a major price flip support area on the daily price action chart inline with the recent strong move lower. Whilst price overall in this market has been in a super choppy and sideways move of late, the strong momentum has been lower just in recent times and that helped propel price lower and through this strong support area.
This daily support area has been a major price flip level going back a long way and if you zoom your charts out you will see what I mean. It has acted as both a major support and resistance level and as the daily chart shows below; whilst price has been chopping all over the place, this level has still been respected.
Now that this level has been broken, it could very well flip again and look to become an old support level and new resistance. Traders could start watching the price action behavior to see how price is going to react and if the price is going to hold at this new resistance area or if price is going to push back above and back higher.
Traders hunting for trades on this pair could look for price to make a quick retrace on their intraday smaller time frames back into the new resistance. If price does make a quick retrace back into this new resistance, traders could then look for bearish reversal trigger signals such as a bearish Pin Bar for example. An example of trading Pin Bars from really high probability areas can be found in this video here;
Pin Bar Trading From High Probability Key Areas
GBPSGD Daily Chart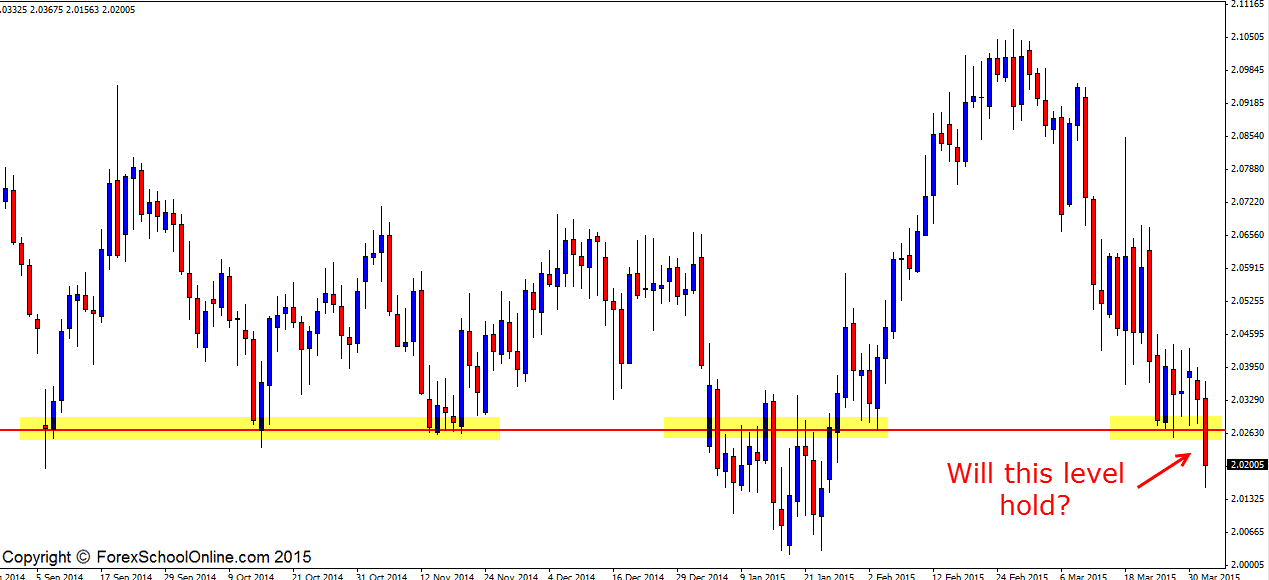 GBPSGD Daily Chart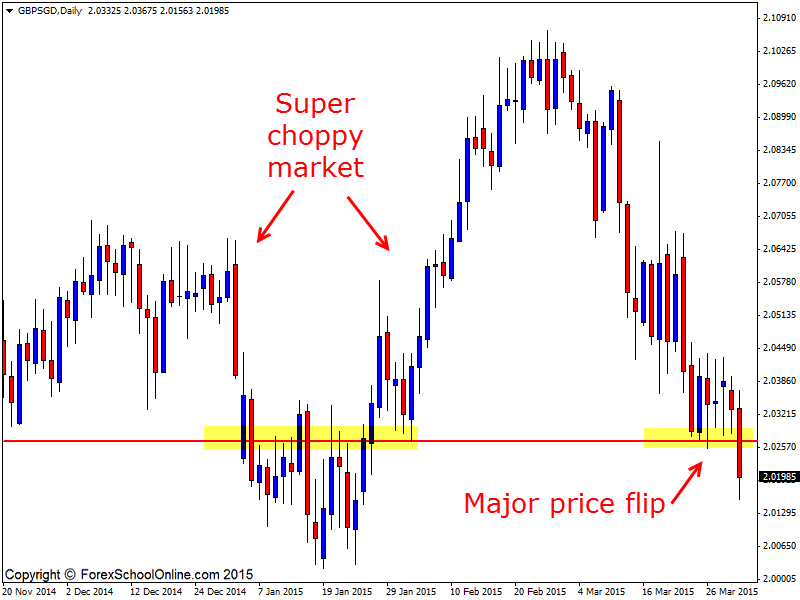 GBPSGD 1 Hour Chart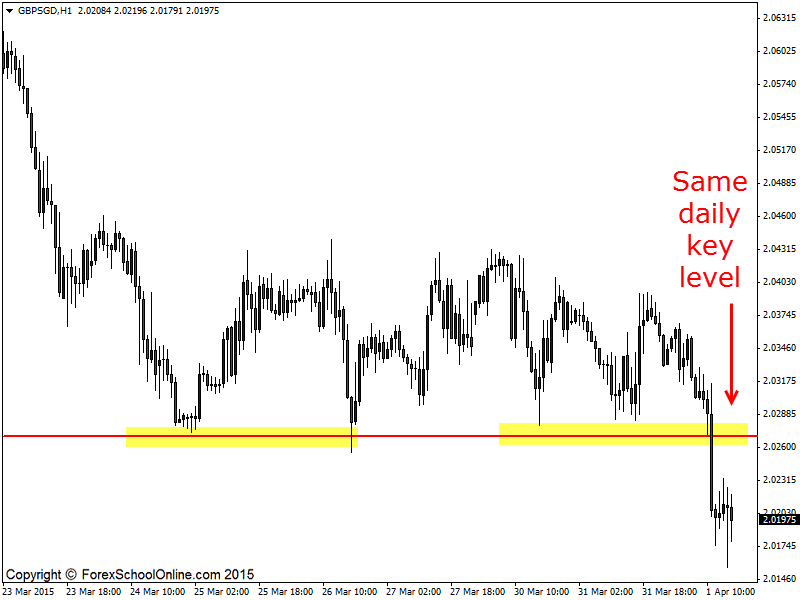 I would really love to know what you think either about the April fools joke – do you have a better one or have seen a better one today? or do you have any questions you want me to answer? Just let me know and I will get back to you. 
Related Forex Trading Education
– Trend Trading Forex Pin Bars