The NZDUSD has smashed out lower and through the tight daily range with a huge 4 hour Bearish Engulfing Bar (BEEB). The daily range that price had been contained within had seen price stalling and trading sideways for the previous few months before finally making a strong break lower inline with the overall trend lower.
As I discussed in the 21st Jan ~ NZDUSD Daily Forex Trade Setups Commentary when price is stuck in these ranges or consolidation areas it is a lot more likely to trade into traffic or trouble areas. When price on the other hand makes a breakout from a tight consolidation area and into space, it is more often than not going to have no trouble areas or support/resistance areas to contend with and this can make breakout moves from tight consolidation areas very explosive.
As we can see on the 4 hour chart below; price was breaking out of the daily consolidation area. Price formed the Bearish Engulfing Bar and exploded out of the consolidation area and into the space giving it room to run away from all the trouble and into space.
As regular readers of this blog will know; when price breaks out of an area such as this where price has been contained for an extended period of time, price will often make a really quick retracement back into the same level to make a re-test. This level can regularly be a super high probability level to look for a reversal setup known as a breakout and re-test trade, pending on what the price action does. Traders mark up this level on the daily chart and then can hunt setups on either daily on intraday time frames. You can read more about this strategy here;
Taking High Probability Trades Using the First Test Support/Resistance Strategy
NZDUSD Daily Chart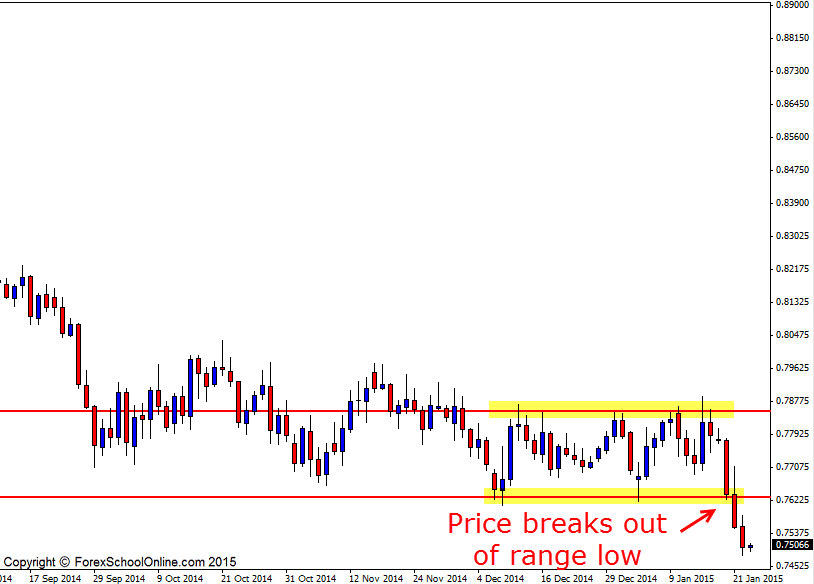 NZDUSD 4 Hour Chart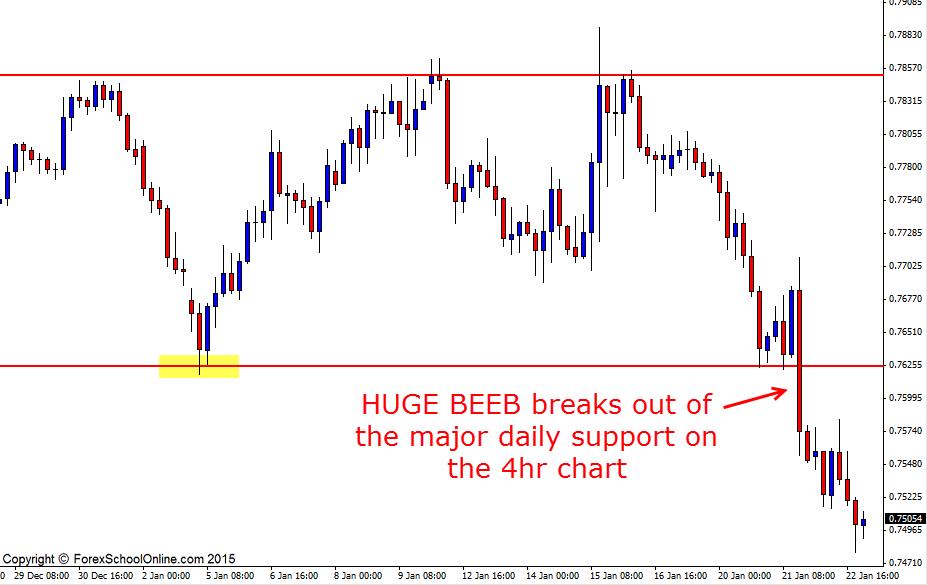 Related Forex Trading Education