Bullish momentum may break up $0.000330 level
SPONGE Price Analysis – 21 November
If the resistance level at $0.000196 is broken, Sponge will increase to $0.000330 and $0.000402. If the $0.000196 level holds and the $0.000136 level permits, the price can fall to the $0.000087 and $0.000004 support levels.
SPONGEUSDT Market
Key Levels:
Resistance levels: $0.000330, $0.000402, $0.000502
Support levels: $0.000196, $0.000136, $0.000087
SPONGEUSDT Long-term Trend: Bullish
On August 7, after a short short-ranging movement, Sponge started to increase. When the extended daily bullish candle emerges and breaches the $0.000136 resistance level, this becomes clear. With additional bullish candles emerging, the price is breaking the $0.000196 price level. Sponge is climbing right now, and a strong daily bullish candle is emerging above the $0.000196 barrier level.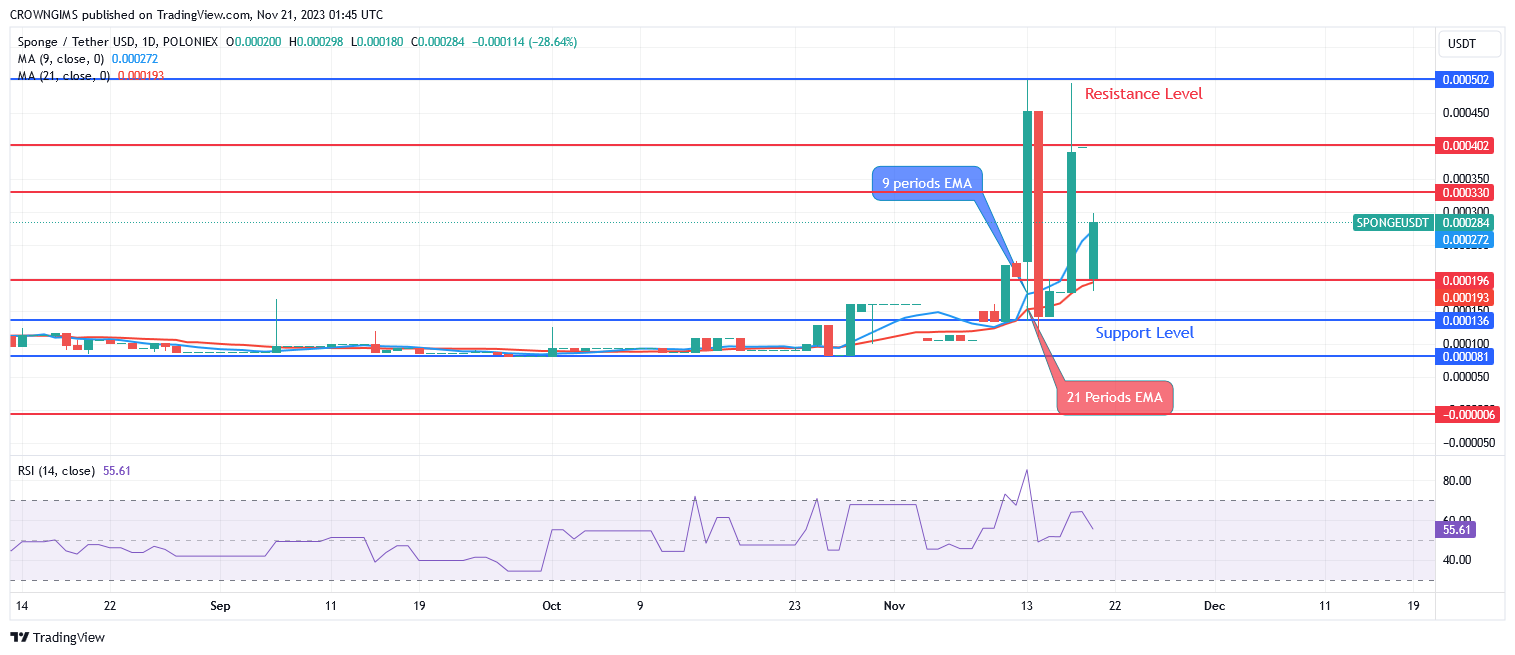 The daily chart shows that buyers are in control of the market. A bullish trend has begun as the price has broken above the 9- and 21-period moving averages (EMAs), with the former above the latter. The price will rise to $0.000402 and $0.000502 if the resistance level at $0.000330 is breached. The price may drop to the $0.000136 and $0.000087 support levels if the $0.000330 level holds and the $0.000196 level allows. Meanwhile, the relative strength index period 14 at 55 levels provides a bullish indication.
SPONGEUSDT Medium-term Trend: Bullish
Sponge's exceptional medium-term performance could be attributed to its devoted clientele. Put another way, price actions have been upward since the $0.000136 price level was broken. Now that the market is rising, it can keep rising until the bulls construct a solid barrier or the $0.000330 resistance level holds.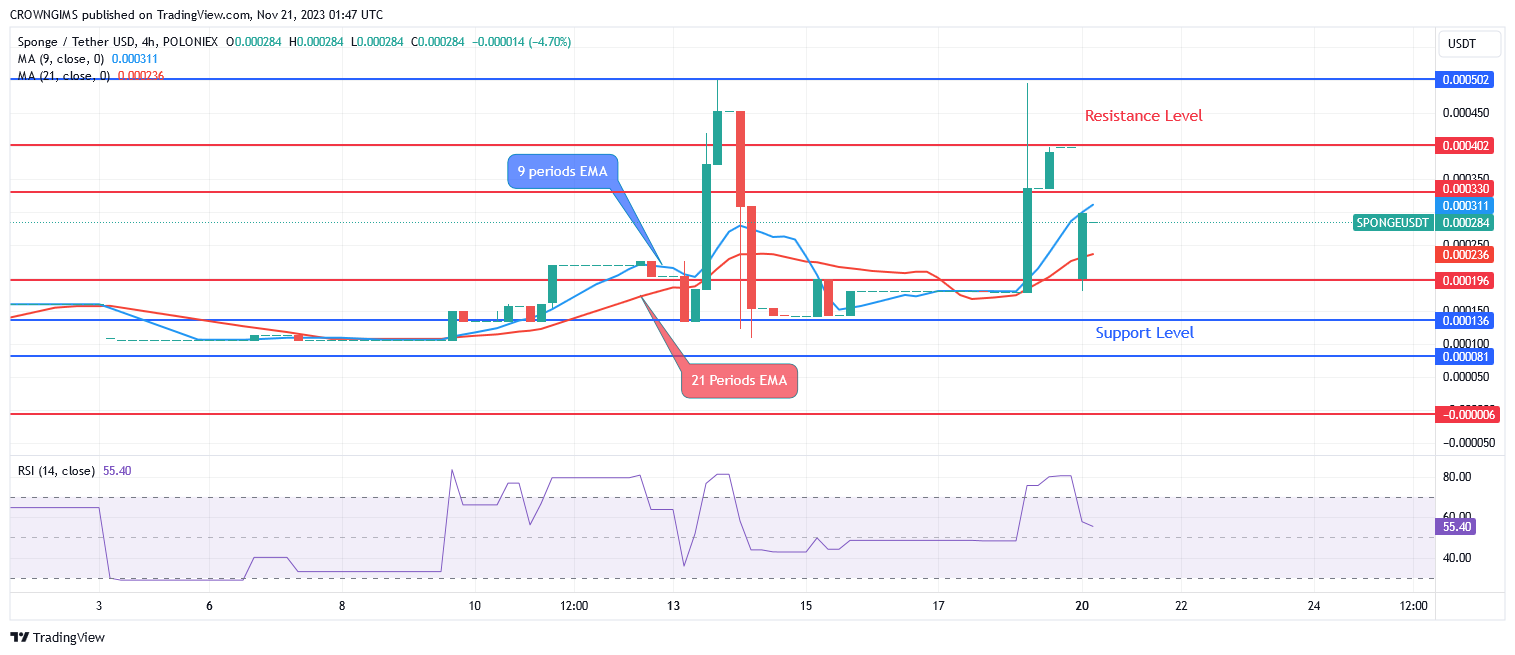 The rising surge can try to breach the important resistance levels of $0.000330 and $0.000402. The coin may hit the $0.000502 high resistance level with one more push from the bulls. A purchase signal is shown by the rising signal line and the RSI (14) getting closer to the 55 levels.
Invest in the hottest and best meme coin? Buy Sponge ($SPONGE) today!