Despite the fact that last week's US dollar fundamentals failed to impress buyers, it was enough to keep bulls subdued in the AUDUSD market. As a result, the pair's price has been sealed below the 0.6426 price mark. Let's take a closer look at this market.
Major Price Levels:
Resistance Levels: 0.6426, 0.6500, and 0.6600
Support Levels: 0.6400, 0.6350, and 0.6300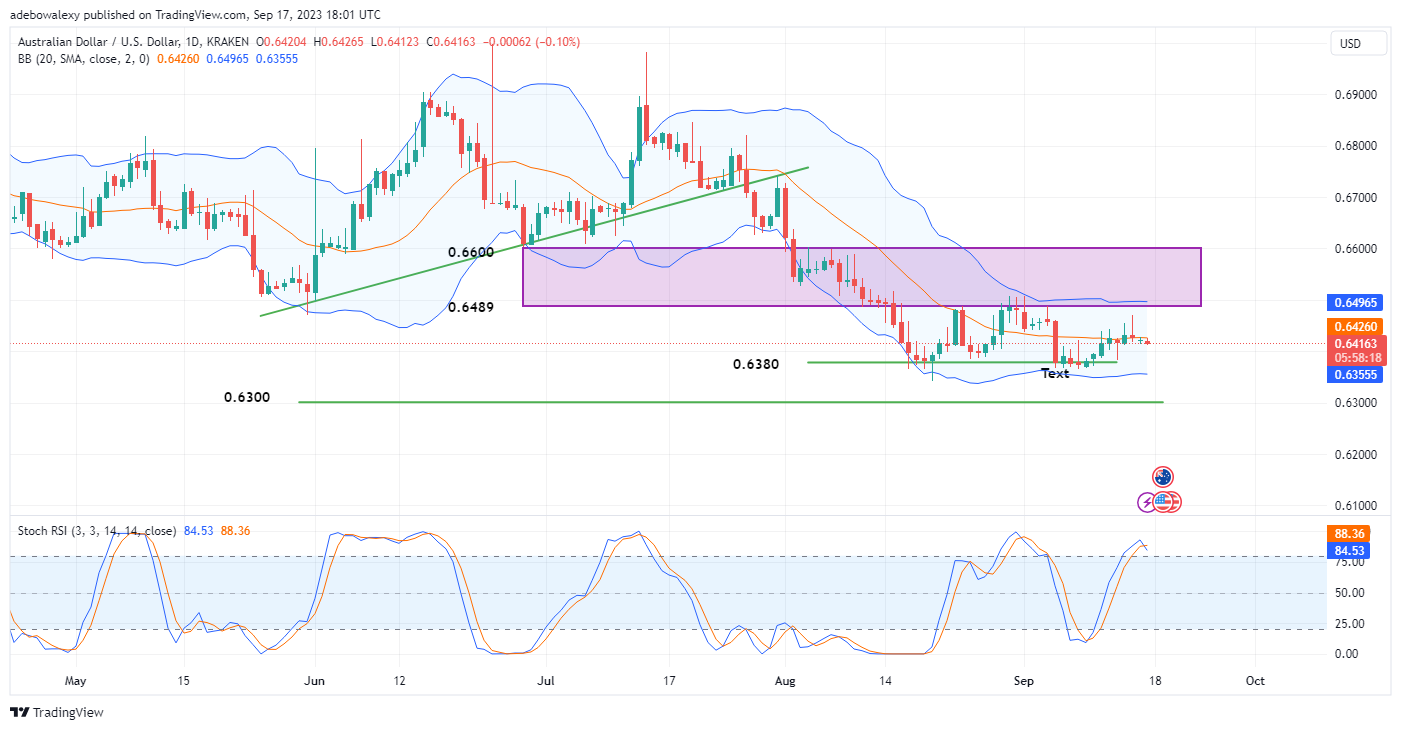 AUDUSD Has Bearish Potential
In the AUDUSD daily market, a price rebound occurred off the ceiling formed by the middle limit of the Bollinger Bands. This gives a bearish tone to the ongoing session. Also, the lines of the Relative Strength Index (RSI) indicator can be seen to have risen far into the overbought region.
Additionally, this indicator can be seen delivering a bearish outlook to this market, as the indicator lines have performed a downward crossover in that region (overbought region). However, the lack of price volatility is preventing the pair from making a strong downward correction at this point.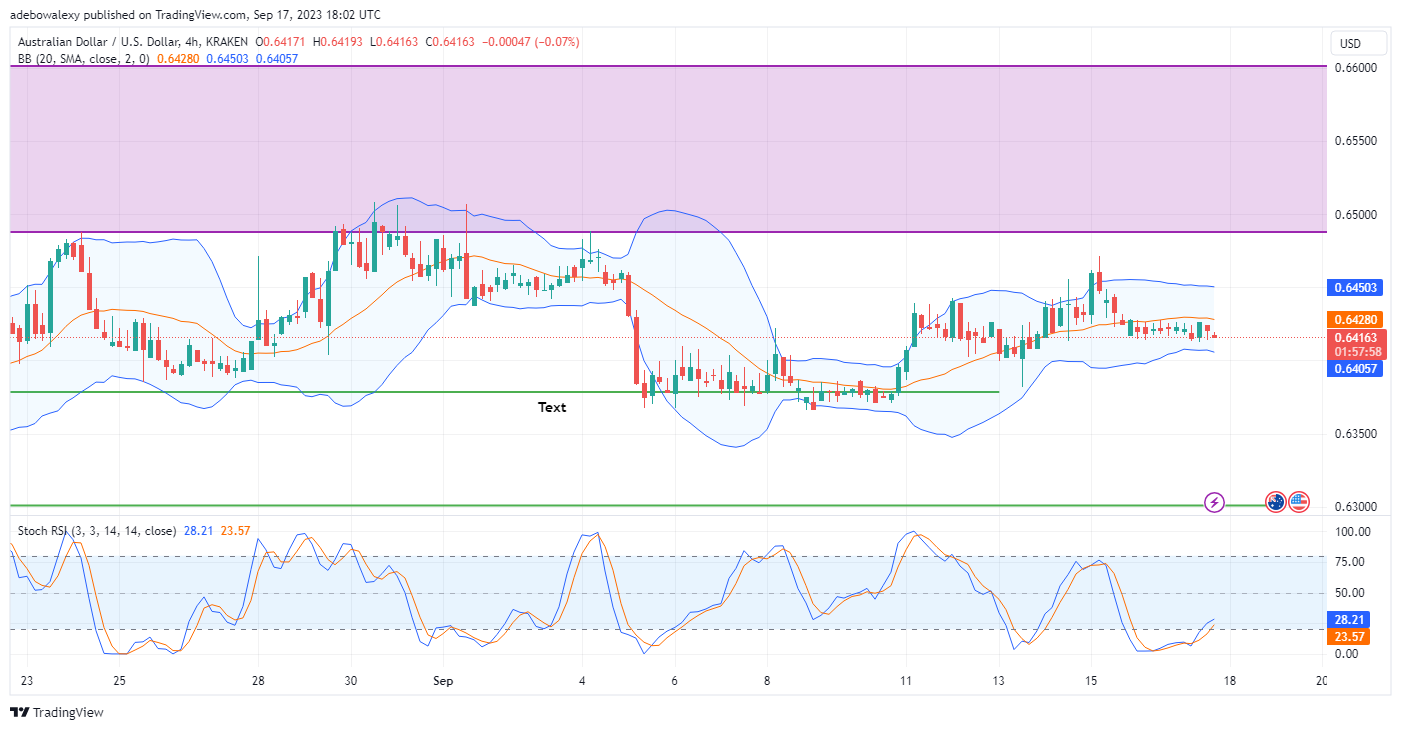 AUDUSD May Visit the 0.6400 Mark
Price action in the AUDUSD 4-hour market has slid to lower support levels for the second consecutive trading session. This could be seen as another red price candle formed below the middle band of the Bollinger Bands indicator, dragging price action closer toward the lowest band of the Bollinger Bands indicator.
But on the contrary, the RSI curve can be seen trending upwards from the oversold zone. This seems to negate the development of the price chart. Despite this, it is more likely that the downward correction continues at the 0.6380 mark, as the leading line can be seen bent slightly at the terminal.
Do you want to take your trading to the next level? Join the best platform for that here.